Have you ever felt that you weren't allowed to say "no" or felt guilty if you said no to your family or friends?
So often as women, we feel like we can't say "no" to others in fear of being resented. We feel guilty, like saying no to someone was the wrong thing to do.
If so, you're not alone!
But that's not true! It's hard to say no, it's hard to set those healthy boundaries, but they're definitely necessary for our own well-being.
In this podcast episode, we push back against that uncomfortable feeling when we have to say "no" to a request (typically from our family or friends) and give you a super easy framework to follow (it's only 3 steps) to be confident in your boundaries and to let you know that you're allowed to say "No", and NOT feel guilty about it!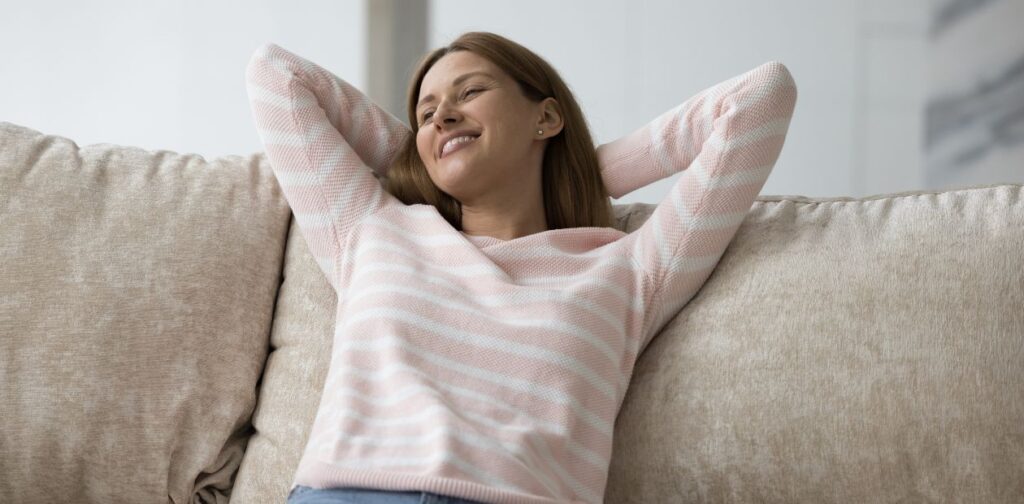 In this episode of the No Guilt Mom podcast you'll learn:
How your comfort zone might be keeping you from things you want to do.
What you can do to figure out what you actually want to do.
Identify what is actually holding you back and making you say yes to things you don't really want to do.
3 things you can do to do to help you say "no" without the guilt.
Here's a glance at this episode…
[9:00] What happens when you get stuck in a comfortable routine
[10:44] It's time to explore!
[14:51] Realizing we say "no" to ourselves because we think we're protecting others
[16:50] Learn how to frame your "no"
[19: 39] The hardest thing to do when saying "no"
Resources We Shared In This Episode:
Be Resilient Summit – A free online event that gives kids & parents the tools to be kind, manage stress, and persevere through challenges. Get ready for fun, quick sessions from educational experts and successful entrepreneurs that encourage your family to practice skills such as breathing, mindfulness, and journaling, as well as talk about gratefulness, limiting beliefs and grit.
Okayest Moms: The Podcast – The Okayest Moms is a community for the modern mom. Each week co-hosts Brittany and Heather talk about a range of topics from motherhood to frivolous reality tv and everything in between.
Calm & Happy Parenting Time to get your kids to listen and help out more without the fighting! This is your complete solution to shift the responsibility of "doing everything for everyone" to your family and to give you the kind of relationship you want with your kids and the entire family!
No Guilt Mom Mindset – A free printable with our six No Guilt Mom Mindsets to help you second guess less, and feel more confidence every day in your parenting.
No Guilt Mom YouTube Channel Check us out and subscribe to be notified every time we have new videos added for parents and kids!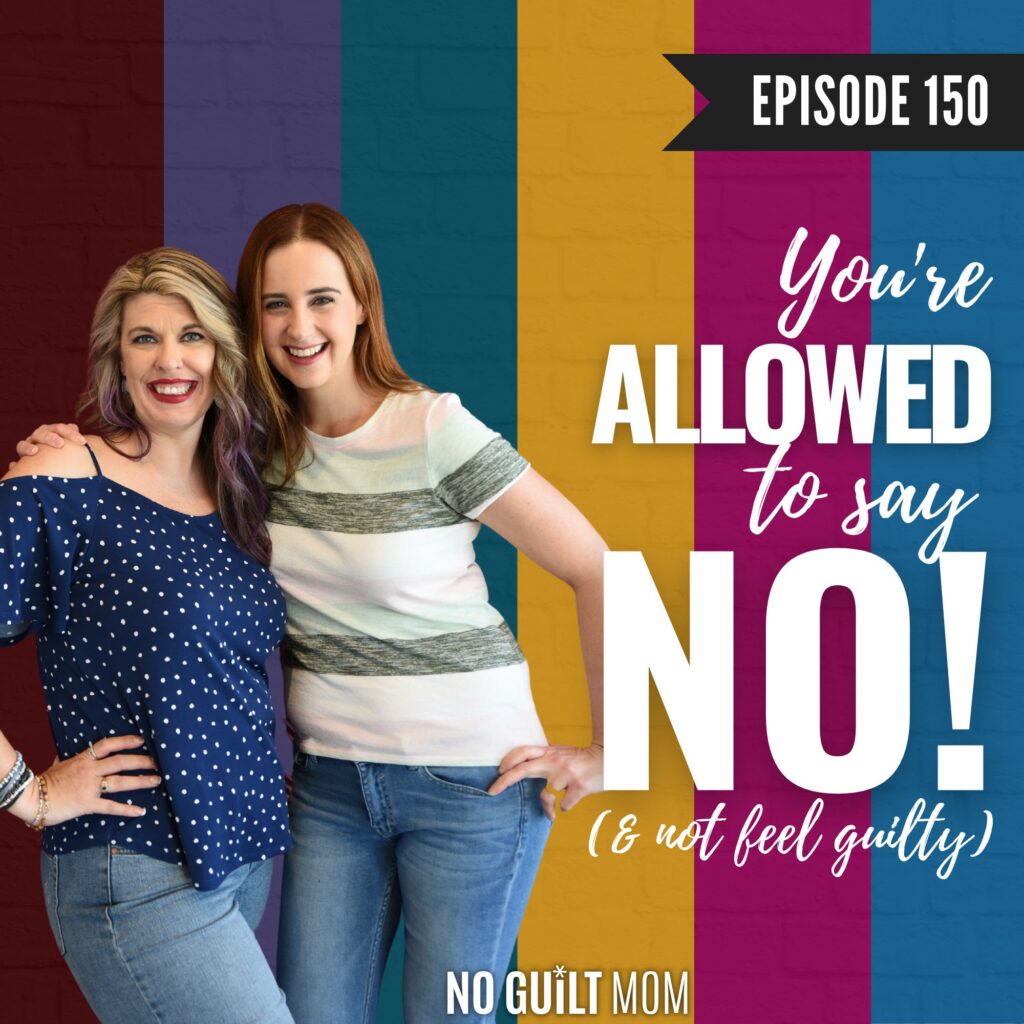 Don't forget to Rate & Review the podcast!
We'd love to hear your thoughts on the podcast! If you could take a moment to Rate & Review the No Guilt Mom Podcast on Apple here we'd be so grateful! Not sure how to do it? We got you covered! Check out this short video we made to show you how to leave a review.
Listen on Spotify? You can rate us there too!
Check out our latest podcast episodes: