Are there any moms out there that don't feel guilty about the amount of time their kids spend on screens?? While we all started out with the best of intentions, a lot of rules went out the window when the world shut down and schools went virtual.
Now, nearly 3 years later, it's time to review what exactly our kiddos are up to on those tablets and phones.
In this podcast episode, Dr. Devorah Heitner, author of Screenwise: Helping Kids Thrive (and Survive) in Their Digital World and the upcoming Growing Up in Public, joins us as we get into the nitty-gritty about screentime.
Most of what our kids use tech for is actually fine – keeping up with friends, bonding with siblings over Netflix or building in Minecraft, discovering new recipes or DIYs… but there is plenty out on the world wide web that can still pose a threat.
The important thing for parents to remember is balance. One of the best things we can do for them is to model boundaries around 24/7 accessibility and how to unplug.
Tune in to find out how to set your kids up for success when it comes to online etiquette, which battles to pick (and win), and how to collectively put the phone down!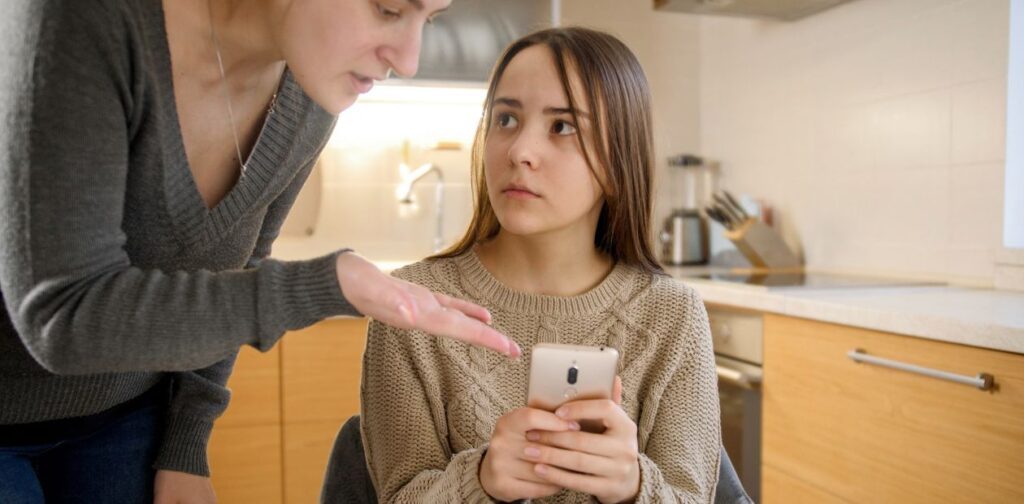 In this episode of the No Guilt Mom podcast you'll learn:
How screentime has changed from what it was a few years ago.
Why you don't need to fill every minute of their day so they aren't on screens.
How to give your kids the right language to set screentime boundaries with their friends.
The difference between mentoring vs. monitoring screentime.
Why and how you may need to pick your battles with screentime.
3 tips to start the school year off right with screen time.
Here's a glance at this episode…
[6:42] What kids are really doing with their screentime
[10:52] How kids need our help (often) to learn how to plan social interactions
[14:16] Phone etiquette that we need to teach our kids
[19:35] The free thing that can make you smarter, better looking, and in a better mood every day
[24:48] What you can do when you get off-track from your screentime plan
Resources We Shared In This Episode:
Be Resilient Summit – A free online event that gives kids & parents the tools to be kind, manage stress, and persevere through challenges. Get ready for fun, quick sessions from educational experts and successful entrepreneurs that encourage your family to practice skills such as breathing, mindfulness, and journaling, as well as talk about gratefulness, limiting beliefs, and grit.
Screenwise: Helping Kids Thrive (and Survive) in Their Digital World by Devorah Heitner, PhD
FREE 7-Day Family Tech Reset – Hit the Reset Button on your Family's Digital Life! A self-paced 7-day course by Devorah Heitner, PhD
Phonewise Boot Camp for Parents– a 4-week online course that prepares you and your child for their first phone.
No Guilt Mom YouTube Channel Check us out and subscribe to be notified every time we have new videos added for parents and kids!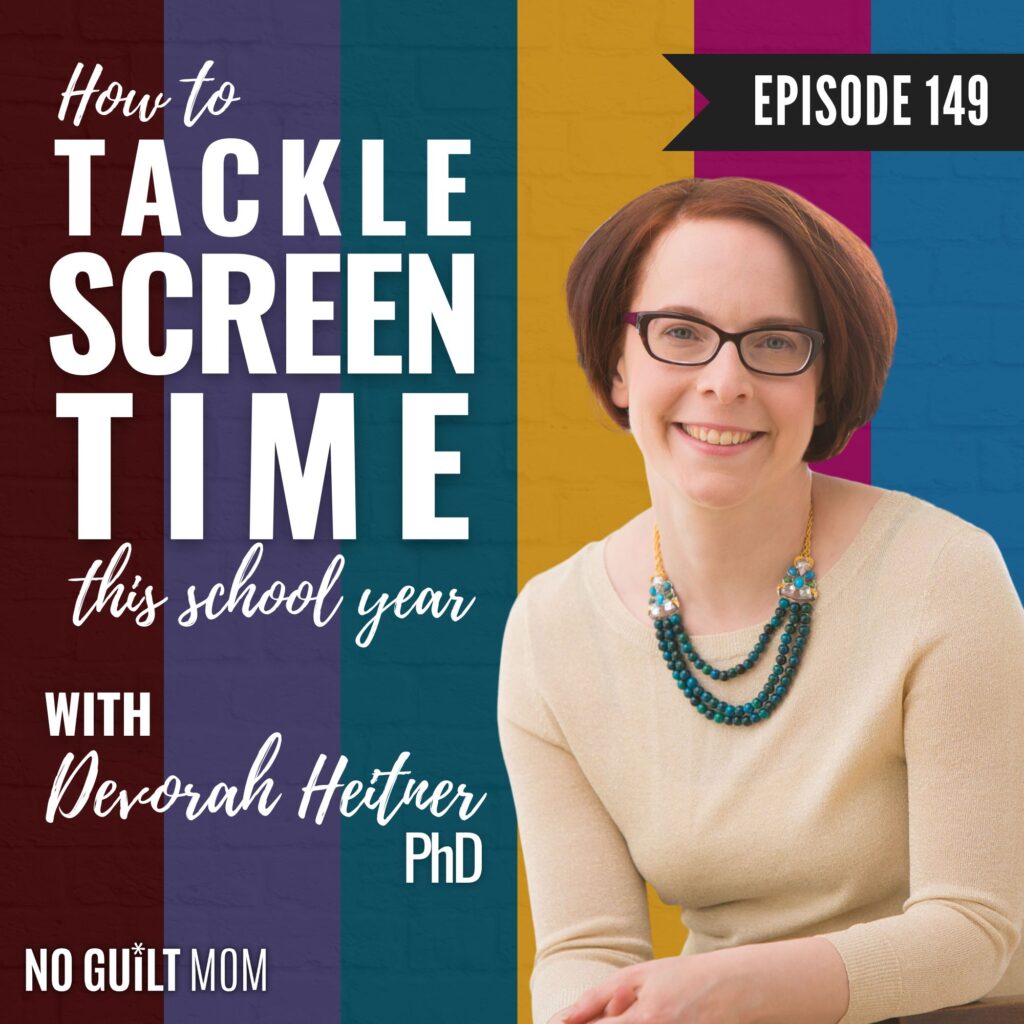 Don't forget to Rate & Review the podcast!
We'd love to hear your thoughts on the podcast! If you could take a moment to Rate & Review the No Guilt Mom Podcast on Apple here we'd be so grateful! Not sure how to do it? We got you covered! Check out this short video we made to show you how to leave a review.
Listen on Spotify? You can now leave us a star rating there too!
Check out our latest podcast episodes:
Title:
Podcast Episode #149: How to Tackle Screen Time This School Year with Devorah Heitner
Mentions:
back to school, Devorah Heitner, Helping kids with the transition back to school, limiting screentime for kids, screen time
Last Updated:
September 14, 2022