Podcast Episode #142: Helping Our Kids Find the Positive and Be More Grateful
Finding the positive and being more grateful is a skill. It takes time to develop the skills, and some people can master it quicker than others. But that doesn't mean that people can't learn it. Especially our kids. We can teach them how to find the positive in things and be more grateful. They just need us to get that ball rolling.
Every night before bed, my husband and I aim to say 3 gratitudes for the day. I say "aim" because we don't always succeed in doing it. There are nights when I'm so tired, just collapsing on the bed to sleep takes all the energy I have.
But the nights that we do actually follow through and do them, they are so rewarding. As I recall my gratitudes, I remember all the good things that happened that day:
we had a nice family meal together,
I accomplished a big goal of mine by finishing 3 podcasts today, and
Our family spent an hour together after school, homework, and dinner just catching up with one other.
Other days, my gratitudes are just that nothing caught on fire, and I remembered to take the trash out. But hey- I'm still grateful for the things that didn't go wrong and can see those tiny glimmers of positivity. And I want my kids to have those skills as well.
Teaching gratitude to kids can be tough. It's more than just saying thank you. Luckily, in this podcast episode, we have 4 easy things you can do to help your kids find the positive in things and be more grateful.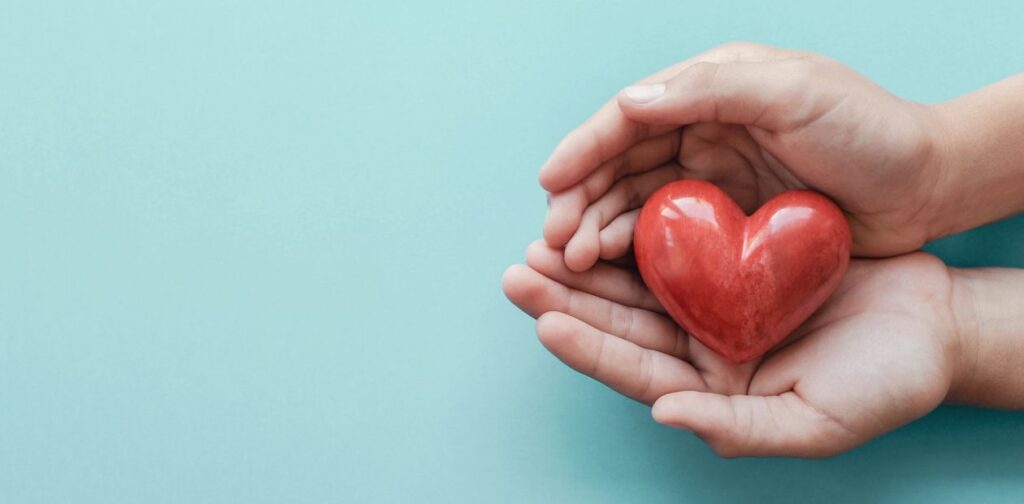 In this episode of the No Guilt Mom podcast you'll learn:
Why do so many of us struggle to practice gratitude consistently.
What are the scientific benefits of practicing gratitude.
4 super simple ways we can help our kids find the positive in things and be more grateful.
Here's a glance at this episode…
[5:48] The physiological benefits of practicing gratitude
[6:27] The easiest thing we can do to reinforce gratitude
[9:55] Why we all need a 2:15 Victory Dance
[11:11] See, Say, and Savor
[14:07] How bribery can go a long way
Resources We Shared In This Episode:
No Guilt Mom Podcast Quiz– a fun quiz to help you figure out what you are most in need of in your parenting journey right now, and the No Guilt Mom podcasts that can get you where you want to go! But hurry! It's only available until 7/29/22!
Hampr – Use the code NOGUILT10 for $10 off your annual membership with hampr! Hampr is an on-demand laundry service that lets you order wash & fold services for delivery right to your door with next-day turnaround!
Raise Grateful Kids: 3 Tips to Un-Spoil Your Children
3 Ways To Encourage Your Kids to Be Thankful
The Thank-You Project: Cultivating Happiness One Letter of Gratitude at a Time by Nancy Davis Kho
What Are the Benefits of Hugging?
No Guilt Mom YouTube Channel Check us out and subscribe to be notified every time we have new videos added for parents and kids!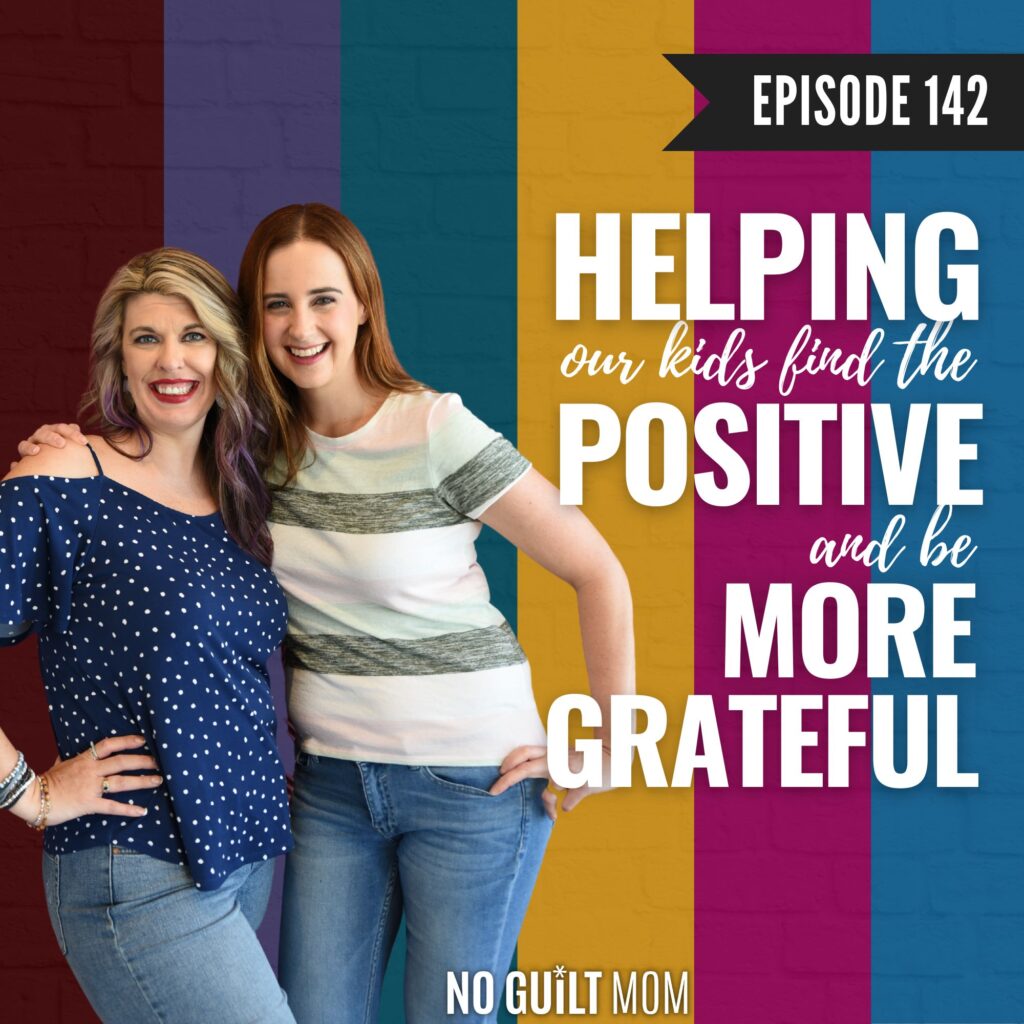 Don't forget to Rate & Review the podcast!
We'd love to hear your thoughts on the podcast! If you could take a moment to Rate & Review the No Guilt Mom Podcast on Apple here we'd be so grateful! Not sure how to do it? We got you covered! Check out this short video we made to show you how to leave a review.
Check out our latest podcast episodes:
Title:
Podcast Episode #142: Helping Our Kids Find the Positive and Be More Grateful
Mentions:
be more grateful, find the positive, grateful kids, gratitude, teaching gratitude, teaching gratitude to kids
Keywords:
be more grateful
Last Updated:
December 9, 2022