Like many families, around this time of year I start planning and over-analyzing holiday Christmas gifts. In my quest to be a super cool mom, I decided to do an elaborate Thanksgiving Wreath to give Biggie's teachers. Well, the bombed (it was really hard). I decided I wanted to give thanks to the parent pick-up teacher this year instead. She busts her booty every day to get the kids to their cars, while some of the others dilly dally. I want her to know how much I appreciate her hard work at the end of the day with a small, yet thoughtful gesture….and it cost me less than $5.00!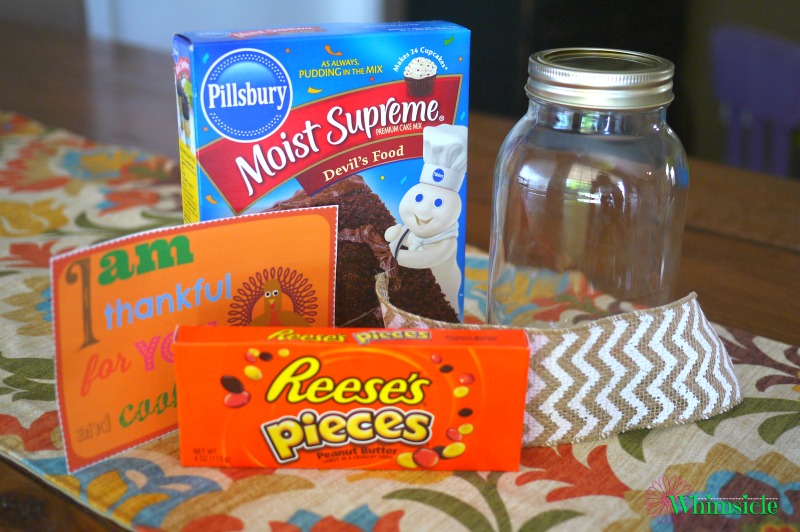 What you will need:
1 Box Cake Mix ($1.00)
2 Boxes Reese's Pieces Candy ($2.00)
Large Mason Jar ($1.00)
Decorative Ribbon (leftover from my DIY Family sign)
"I Am Thankful For You and Cookies Too!" Label
Super Hard Instructions:
Pour cake mix into your jar (please pre-wash your jar).
Pour Reese's on top of cake mix and close the jar tight.
Add ribbon and label for decoration
Add cooking instructions to the back of the label
Preheat oven to 350 degrees
Empty jar into a bowl
Add 1/2 cup vegetable oil
Add 2 eggs
Beat and spoon onto baking sheet
Bake 12-14 minutes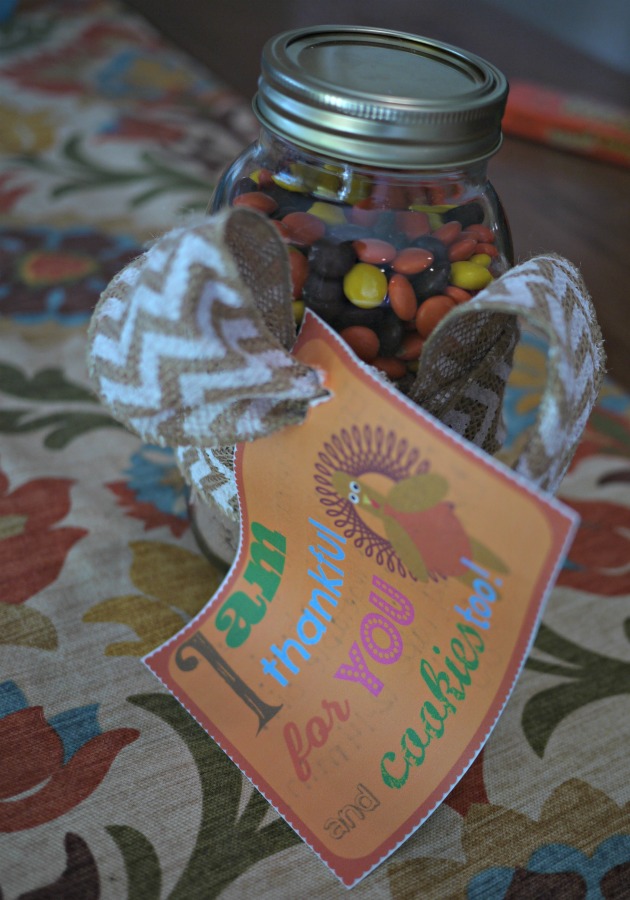 We have a free printable for you! Click the image below to get a pdf that you can print and make your own Thankful cookie jar.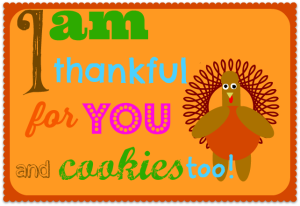 How do you show you're thankful?