Teaching thankfulness to kids can be tough.  It's more than just saying thank you.  Instead, it creating those feelings of gratitude by learning that we all have unique privileges that not everyone gets to experience.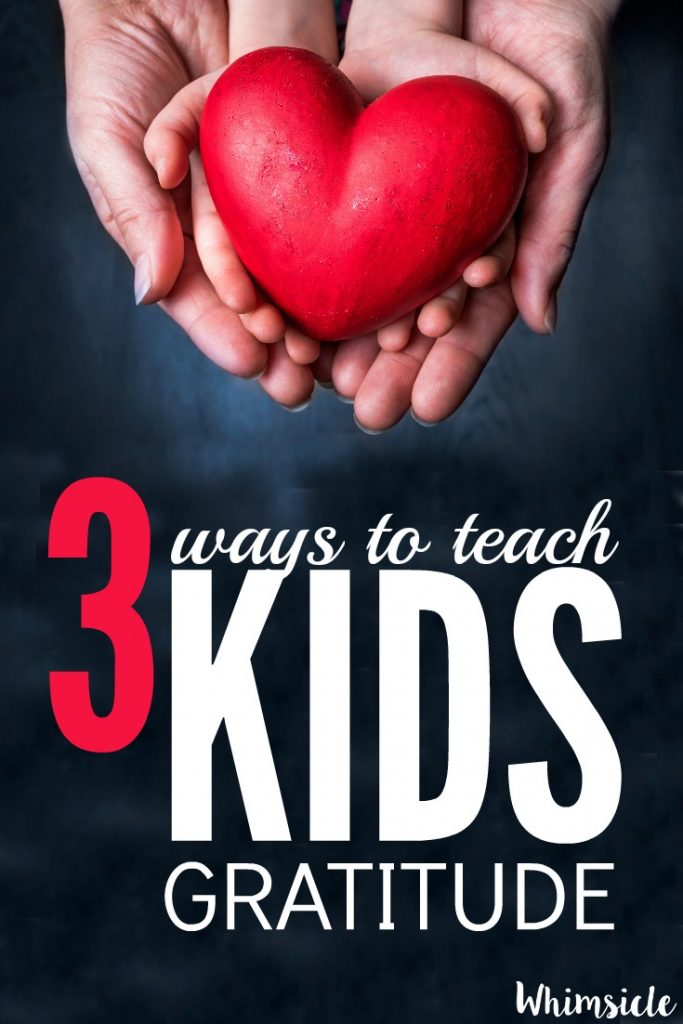 This post is part of the segment that I had on Arizona Midday.  Check it out below before reading the rest of the post.  I give all the info in the video.
Read Books About Gratitude
Children's books are such an awesome tool to see how kids think!  I recommend the below books to teach gratitude.  Also, I included questions that you can ask your child during reading to discover exactly what his or her thoughts on gratitude are.
Splat Says Thank You by Rob Scotten
Splat the Cat's friend Seymour is sick, so Splat makes a friendship book to cheer him up.  This makes kids think about the value of friends.
Ask kids, "Why did Splat make his friend Seymour a friendship book?"
"Why did Seymour smile at the end?"
Bear Says Thanks by Karma Wilson and Jane Chapman
Bear wants to make a big dinner for all of this friends, but realizes he has no food.  Instead, his friends bring over the food to have a feast.  This is also a great book to teach about friendship.
"Why does Bear feel bad when his friends brought him so many yummy treats?"
"What makes all the friends happy in the end?"
Sylvester and the Magic Pebble by William Steig
Sylvester finds a magic pebble that grants him any wish he would.  By mistake, he turns himself into a rock and is unable to turn himself back into a donkey.  His parents grieve when he doesn't return home.  Three seasons pass when the sad parents decide to try to cheer themselves up and have a picnic – on the rock that happens to be Sylvester.  They find the pebble and place on top of the rock where then Sylvester is able to wish himself into a donkey again.  The family lock up the red pebble and is incredibly content with just each other.
Perfect book to teach the value of family and squelch those gimme-gimmes.
"Why didn't Sylvester's family want to make any more wishes with the red pebble?"
Create Birthday Bags
Donating food to local shelters is a wonderful gesture.  These birthday bags are meaningful to kids.  When they realize that other families don't have the resources to give their children a birthday celebration, it creates more gratitude in their own lives.
If you are in the Phoenix area, you can donate birthday bags to the Kyrene Family Resource Center. 
Create a Kit for Soldiers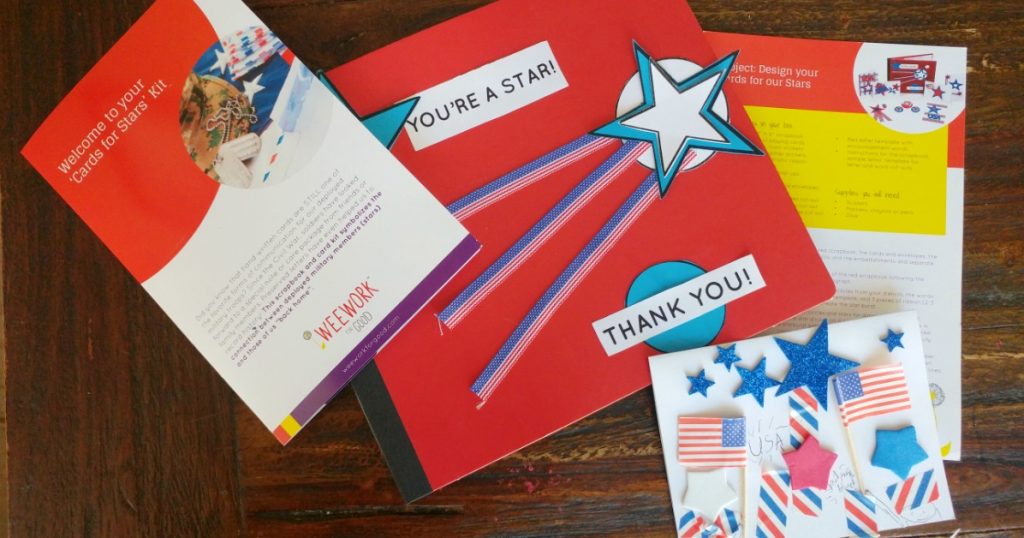 This craft box from Wee Work for Good provides all the materials you need to create a care package for someone serving in our military.
Use these three activities to start teaching your kids about gratitude.  You will start seeing them be kinder and more thoughtful in how they treat others.  You may even get more hugs and "Thank Yous.'