How many times have you thought, "If I have to watch Yo Gabba Gabba one more time…"? Relaxation is a priority as a parent. It's just hard to find the "how" at times.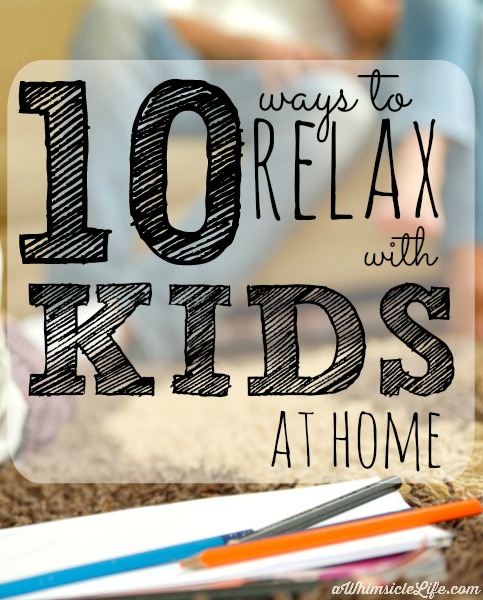 There have been many times when I've simply lost it or wanted to lose it. While I was researching ways to relax, the first item on many lists was "Get a Good Night's Rest." Once I stopped laughing, I searched further for ways you can calm down when the kids around and not have a mommy meltdown. You know when you need it. Those moments when you feel on the brink of complete and utter "I'm going to lose it." Next time that you feel an impending meltdown, thy these.
Release Tension
Lay down and breathe deeply
My son had just broken two of my favorite coffee cups. My daughter kept asking me the same question over and over again. It was time for a breather (pun intended).
Controlled breathing is something that kids can do with you. Lay on your back and put your hands on your diaphragm (right at the base of your ribs). Breathe in to the count of 5 through your nose. Hold for 2 seconds and then breathe out through your mouth for the count of 5. Concentrate on making your hand rise and fall with each breath. Repeat until you feel some sanity returning.
The rest of these tips can be found in my e-book: