It's tough out there for moms.
You're constantly juggling a million things and trying to keep everyone happy. Everyone around you tells you, "Sit down! Relax."
But HOW? How can you actually settle the ten billion things swirling around your mind to do it without feeling guilty?
Yes… you know about burnout. You get it. But it seems that you're missing a step as to how not to feel guilty about saying no to your kids, your partner, so you can actually let go.
We (JoAnn & Brie) know the feeling. We both struggle with anxiety and depression as well as having a VERY challenging time just turning our minds off.
If you say: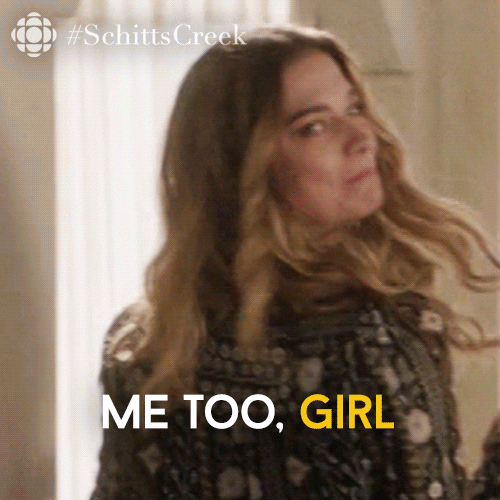 You will love this episode with five actionable ways you can feel strong about saying no to your family members and actually relax. It's more about making room for relaxation and getting past the guilt.
Get your quiet time by setting healthy boundaries
Most people believe that if they work hard on an important project, they deserve a break. In fact, it's important for your mental health.
And guess what, parenthood is important. It's 24/7 non-stop care of a person. But mom guilt is a hard hurdle to get across.
And while this is certainly true, many people don't take the time to actually relax and rejuvenate themselves. So you're not alone if you don't make time for self-care, friend.
They feel guilty about taking time for themselves, and as a result, never really get the rest and relaxation they need. This can lead to burnout and chronic stress.
But it doesn't have to be this way. You can give yourself the break you need by scheduling regular quiet time for yourself.
Listen to the podcast episode to hear more ideas on how to do this.
No is a complete sentence
We hear this all the time. But when we as moms set boundaries, our kids often come in with even more requests. Refusal immediately sounds like we're rejecting our kids
And it's just not true.
Saying no can help us establish healthy boundaries with our kids, and it can also help us avoid burnout and chronic stress.
Think of a short phrase you can say to yourself when you're feeling guilty for relaxing. Something easy like, "Rest counts as work" works for us.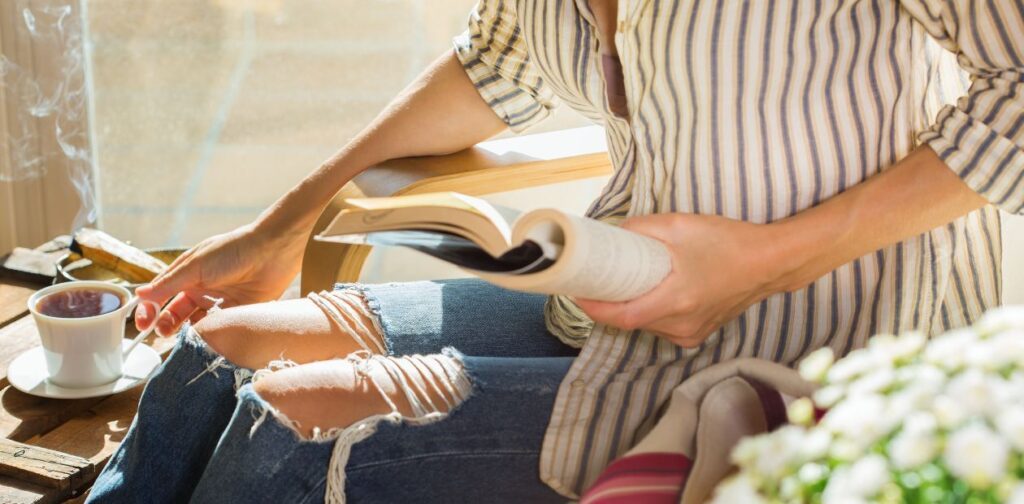 You deserve rest and self-care
Many of us moms have trouble with this one. We're worried with we're not doing enough or that our kids will be hurt if we say no to them.
Guilt requires our consent. When we feel obligated to do something for another person, it can be real hard to admit that we deserve the rest ourselves.
We're with you there and we've experienced it ourselves.
How to stop feeling guilty for saying no
When you're constantly saying yes to every request, it's hard to stop feeling guilty when you finally have to say no.
You may feel overwhelmed, too. But it's important to remember that you can't do everything, and sometimes you have to put your own needs first.
Your ultimate goal is to raise kids who are respectful of other people's needs. And sometimes that means setting very clear boundaries on your time and space.
It's helpful to practice relaxation strategies
You only know how to relax if you practice.
This takes a whole lot of time, so don't worry if you find it hard to relax right away.
You can do this by practicing mindful body scanning or taking the time to practice deep breathing exercises. When you take a few moments each day to focus on relaxation, you may find that you are better able to handle stress more effectively and feel more present in the moment.
And it works! If you need more tips, we practice a relaxation strategy in this episode that you're going to love!
Don't base your self-esteem on others
Often, we have no idea what others are doing with their time and it's super easy to get wrapped up in social media.
Brie talks about an excellent example of this near the end of the episode.
Setting boundaries around our relaxation time is one of the most important things we can do for our mental health, and it's something that's often hard to do.
We hope this episode gives you a bit of love and lets you know that you're not the only one who has a hard time relaxing.
Resources We Shared In This Episode:
Balance VIP Coaching Program– Are you tired of feeling stressed out? Tired of feeling like you're doing it all on your own? Our Balance VIP coaching program was designed exclusively for moms. Through personal coaching and accountability, you will break through your overwhelm and follow through with your goals to be the happy mom you were meant to be!
Calm & Happy Parenting Time to get your kids to listen and help out more without the fighting! This is your complete solution to shift the responsibility of "doing everything for everyone" to your family and to give you the kind of relationship you want with your kids and the entire family!
Happy Parent Checklist – This FREE checklist gives you the step-by-step plan to delegate more to your family, feel less overwhelmed and connect in a positive way!
No Guilt Mom YouTube Channel Watch this podcast episode on our YouTube Channel! While there, check out everything we have and subscribe to be notified every time we have new videos added for parents and kids!
Download the episode transcripts HERE!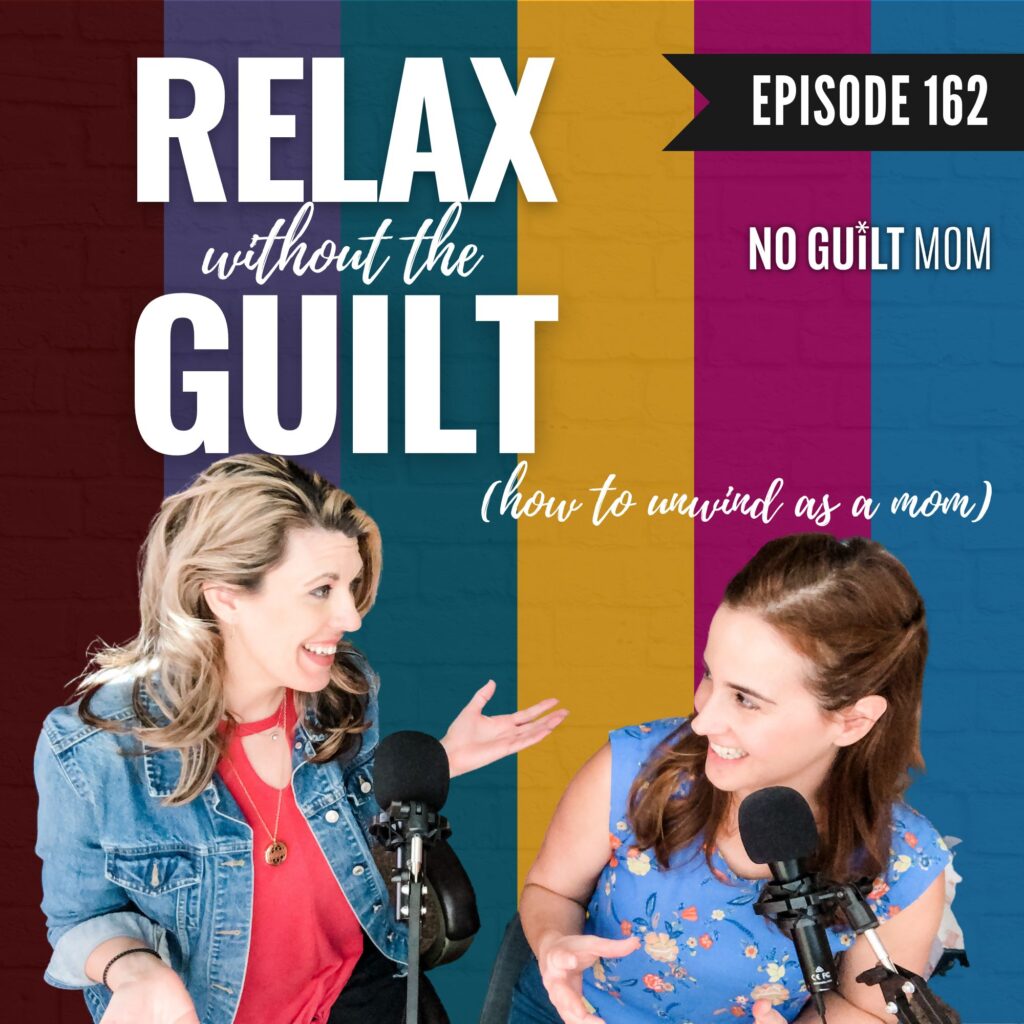 Don't forget to Rate & Review the podcast!
We'd love to hear your thoughts on the podcast! If you could take a moment to Rate & Review the No Guilt Mom Podcast on Apple here we'd be so grateful! Not sure how to do it? We got you covered! Check out this short video we made to show you how to leave a review.
Listen on Spotify? You can rate us there too!
Check out our latest podcast episodes:
Title:
Podcast Episode 162: Finding it hard to relax? 5 ways to make it happen
Mentions:
healthy boundaries, positive mindset, relaxation strategies, ways for moms to relax
Keywords:
ways for mom to relax
Last Updated:
December 12, 2022