We all know that lack of sleep affects how you learn and develop. And we know that most teens don't get enough sleep. They stay up late at night and then have to get up and start their school day before many of us parents even start our work day. But what if we told you there's a reason for that, a biological one, and that chances are good that your teen's current school start time conflicts with the current research on teen brain development?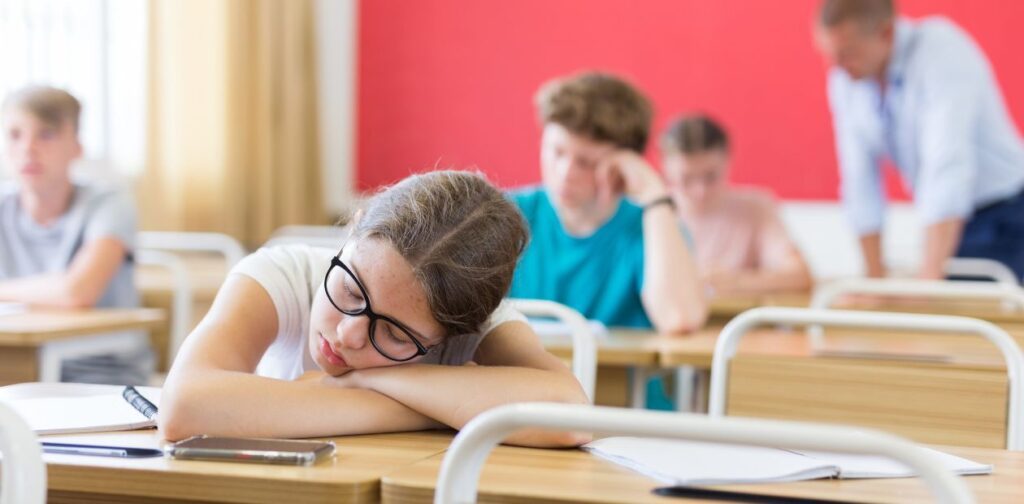 In this podcast episode, we are talking with Lisa Lewis. She's a parenting journalist and author of the book, The Sleep-Deprived Teen. Lisa focuses on the intersection of parenting, public health, and education, and helped spark California's landmark healthy-school-start-times law.

We talk about how sleep deprivation heightens impulsive & risky behaviors (especially in teens), why the current school start schedule is the way it is in the U.S., and what parents can do to help their teen get enough sleep.
Resources We Shared In This Episode:
Lisa L. Lewis, MS, is a freelance journalist who covers the intersection of parenting, public health, and education.
The Sleep-Deprived Teen: Why Our Teenagers Are So Tired, and How Parents and Schools Can Help Them Thrive (Healthy sleep habits, Sleep patterns, Teenage sleep) by Lisa L. Lewis
Why School Should Start Later in the Day (Op Ed) by Lisa L. Lewis
Start School Later – a 501(c)(3) non-profit organization dedicated to healthy, safe, equitable school hours.
CDC article – Sleep in Middle and High School Students
Happy Parent Checklist – This FREE checklist gives you the step-by-step plan to delegate more to your family, feel less overwhelmed and connect in a positive way!
No Guilt Mom YouTube Channel Watch this podcast episode on our YouTube Channel! While there, check out everything we have and subscribe to be notified every time we have new videos added for parents and kids!
Download the episode transcripts HERE!
Become a Full-Time Virtual Assistant and get the flexibility and financial freedom that you have been searching for that meets your needs as a mom! What are you waiting for?  Simply go to https://thefulltimeva.com/noguiltmom to grab your FREE training and guide from Amanda Rush Holmes, founder of Fill-Time VA.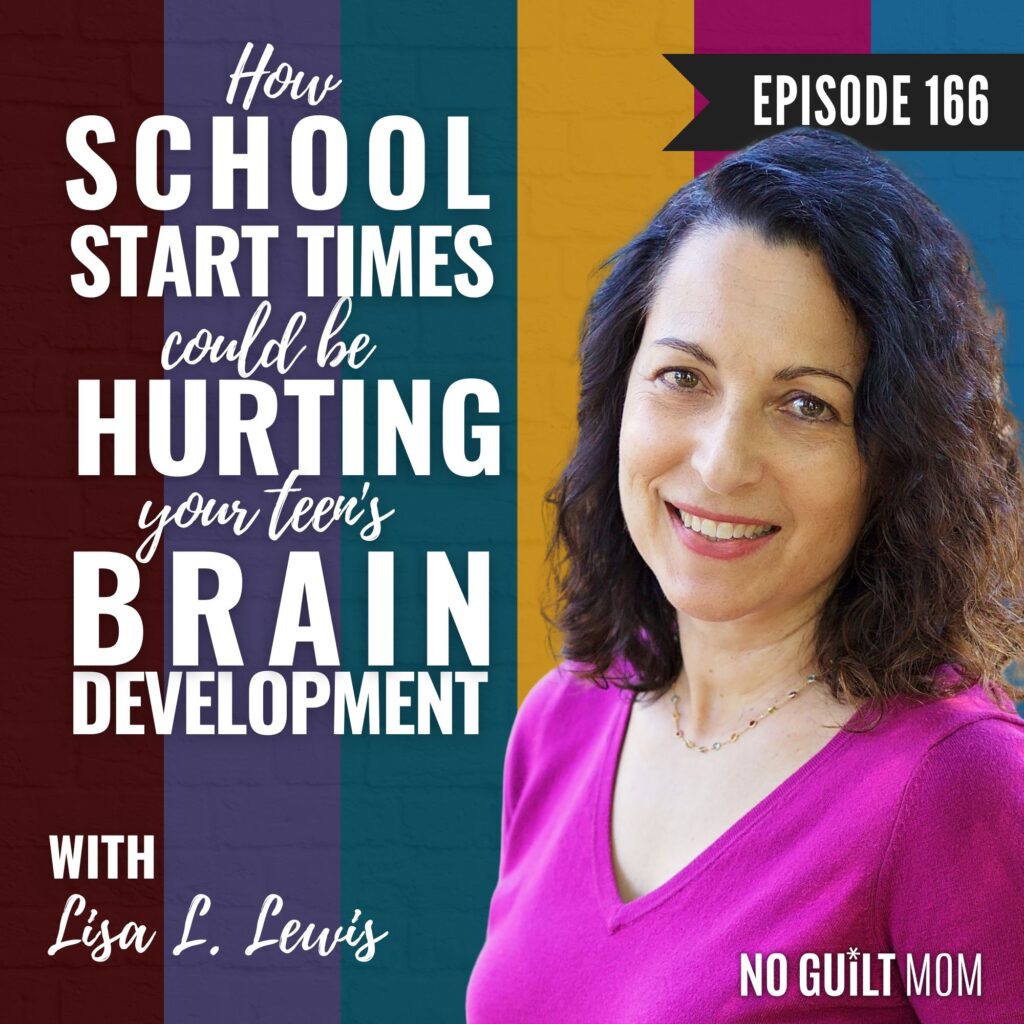 Don't forget to Rate & Review the podcast!
We'd love to hear your thoughts on the podcast! If you could take a moment to Rate & Review the No Guilt Mom Podcast on Apple here we'd be so grateful! Not sure how to do it? We got you covered! Check out this short video we made to show you how to leave a review.
Listen on Spotify? You can rate us there too!
Check out our latest podcast episodes:
Title:
Podcast Episode 166: How School Start Times Could Be Hurting Your Teen's Brain Development with Lisa Lewis
Mentions:
brain development, sleep, sleep deprivation effects on kids, teens
Keywords:
school start times
Last Updated:
January 2, 2023