Podcast Episode 68: What You Need to Know About Your Teen and How To Handle Family Crisis
Life with a teen can feel like an endless series of battles. We are constantly asking ourselves…
Is this normal?
Should I be worried?
What should I do?
How do I connect with my teen?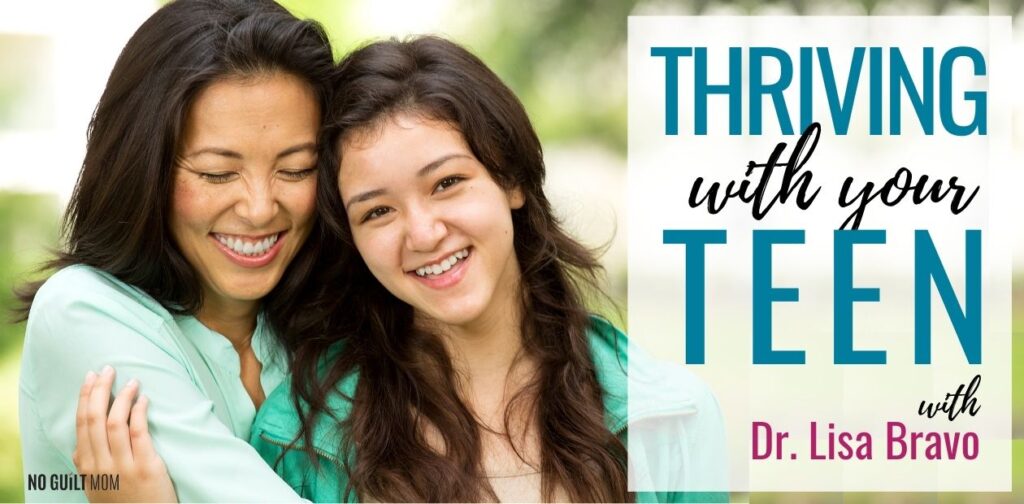 According to the Center for Disease Control, "teens" are defined as kids ages 12-19. Yep, you read that right!
READ: All You Need To Know About Your Tween
Developmentally speaking, your middle schooler is considered a teen. Hold on while I get up from falling out of my chair on that one!
And during those years, teens often start doing more thrill-seeking/risk-taking and in some cases, extreme behaviors. While these behaviors tend to tail off by adulthood, parents still have to survive these tricky teenage years without losing our sanity.
Luckily, today we are joined by Dr. Lisa Bravo, author of the newly released book, The BRAVO Effect: Strategies for Parenting Extreme Teens. Dr. Bravo is known as the "teen whisperer" and is a highly acclaimed psychotherapist, speaker, and teacher. She holds a doctoral degree in behavioral health from Arizona State University and maintains a thriving practice in Scottsdale, Arizona, as an expert in family dynamics and adolescent behavior.
Dr. Bravo shares with us how teens tend to communicate more with emotions and how we as parents can sometimes hinder their communication by our own reactions. She also shares with us 3 things that parents can do right now to foster a harmonious relationship when navigating these teen years with our kids.
READ: How to Deal with Tween Moodiness
Resources We Shared:
The BRAVO Effect: Strategies for Parenting Extreme Teens
Download the transcripts HERE
The best mom is a happy mom. To better take care of you, download our No Guilt Mom mindset here . These reminders will help you second guess less, and feel more confidence every day in your parenting.
Title:
Podcast Episode 68: What You Need to Know About Your Teen and How To Handle Family Crisis
Mentions:
Lisa Bravo, out of control teen
Keywords:
life with a teen
Last Updated:
October 2, 2023