We're so excited to be back on the air with all of you! And boy do we have an amazing episode for you!
Tell me…how many times have you been out with your kids, one second they are doing great, chatting happily with you while you get some grocery shopping done. Then they reach for something on the shelf, you tell them that it's not something you can buy today, and then it comes…
The MELTDOWN!
In 0.25 seconds they are pouting, stomping… maybe even yelling some choice words in your direction.
Then the crying or screaming starts, and if you are getting the "extra-special" edition of a meltdown, they start throwing items around at the grocery store. 🤦‍♀️
Your face begins to burn as you feel everyone's eyes on you and their judgment of how well you're not only handling the situation but your parenting skills overall.
And all you want to do is get your kid up off the floor and for them to stop melting down over the box of Frosted Flakes you said no to.
Does this sound familiar?
What if we told you that your child likely isn't crying over Frosted Flakes, but something else entirely?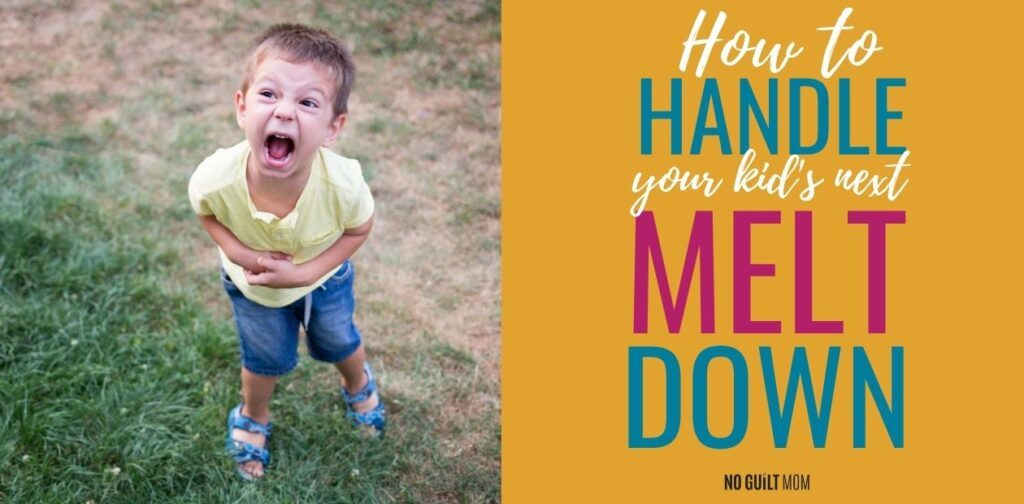 What if we told you we could give you 3 easy steps to follow next time to not only end this meltdown, but it could even help prevent them in the future?
All without any yelling and leaving you with confidence that you have the situation under control and flexing your stellar parenting skills?
In this episode of the No Guilt Mom podcast, you'll learn:
What the research says about why children have "misbehaviors" and "meltdowns".
What simple mindset shift can we do to see the cause of "misbehaviors".
Why we shouldn't expect our child to change their behavior in the moment when they are upset.
How to identify when your child has a "lack of skills".
3 ways we can collaboratively problem-solve with your kids.
Here's a glance at this episode…
[4:04] What mistakes are parents making when dealing with discipline?
[5:35] What challenges are getting in our kids' way in the moment of misbehaviors.
[7:57] Situations where kids don't have the high-level functioning we expect from them.
[11:12] How to help support your child using reflective listening.
[13:25] The 3 steps to collaboratively problem-solve with your child.
Resources We Shared In This Episode:
Calm & Happy Parenting Time to get your kids to listen and help out more without the fighting! This is your complete solution to shift the responsibility of "doing everything for everyone" to your family and to give you the kind of relationship you want with your kids and the entire family!
No Guilt Mom YouTube Channel Check us out and subscribe to be notified every time we have new videos added for parents and kids!
Lives in the Balance A non-profit organization that helps parents, educators and caregivers gain the tools needed to help kids solve the problems that are causing their concerning behavior…without shame, blame, or conflict.
The Explosive Child by Dr. Ross Greene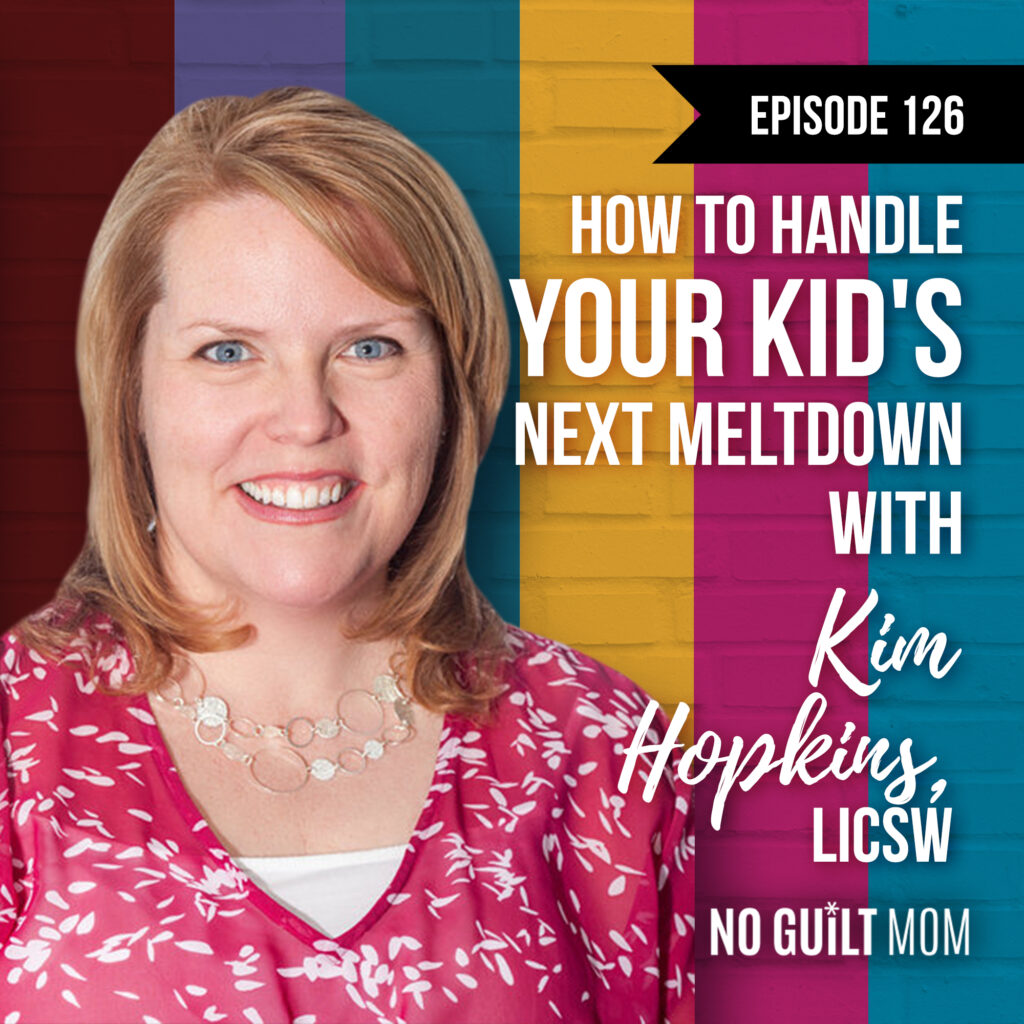 Check out our latest podcast episodes here!