Podcast Episode 106: The Most Important Thing You Can Do to Stop the Meltdowns with Marcelle Waldman
If you want your kids to learn about math, reading, writing, you name it – there's a curriculum for it. But it's not so easy when you're trying to teach your kids about their social-emotional skills. And don't we all want to know how to stop the meltdowns?
Kids need skills like how to deal with conflict, how to join a group of kids at play, naming and processing your own emotions, and being thoughtful and empathetic in our actions towards others. Basically all the things we want our kids to know and master.
We've found a kindred spirit in Marcelle Waldman and are thrilled to have her on the podcast this week! Marcelle is an early childhood educator, creator & owner of FeelLinks feeling dolls and journals, and mom of 2. Marcelle's passion is educating parents and caretakers on the importance of building our children's emotional intelligence, which increases empathy, academic achievement, and self-awareness, as well as the quality of relationships, satisfaction at school and work, the ability to relate to and sense the emotional needs of others.
In this episode, we're covering everything our kids (and us as parents) need to know about empathy, emotional intelligence, and coping skills so we can avoid those major emotional meltdowns, become more resilient, and improve our children's overall well-being.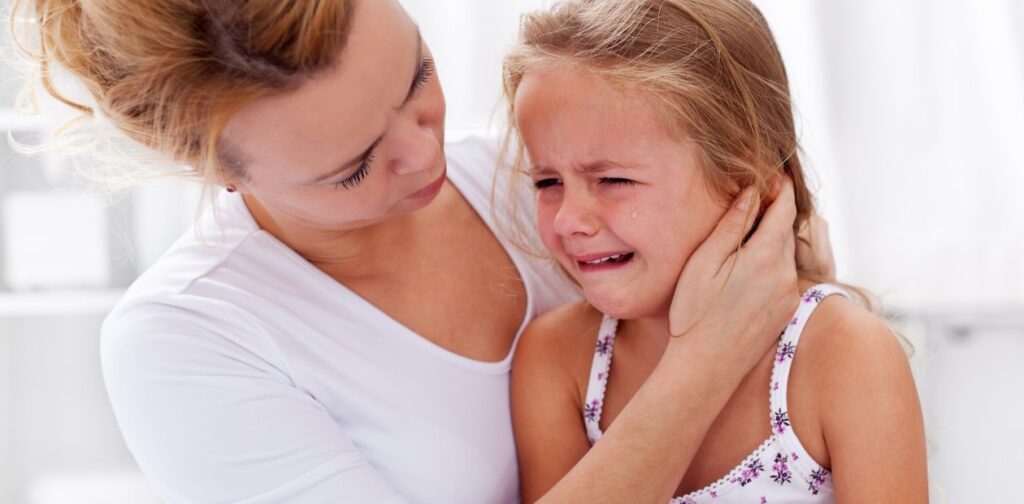 In this episode of the No Guilt Mom podcast you'll learn:
Which very important subject is missing from most educational curriculums
How our well-meaning parents did us a disservice when it comes to emotional intelligence
The top two skills to teach our youngsters before they enter school
Why each family – and each kid within that family – needs individualized tools in their emotional toolbox (and a clever flower analogy to help you relate to your particular type of child)
Resources we shared in this episode:
Hampr – Hampr is an on-demand laundry service that let's you order wash & fold services for delivery right to your door with next-day turnaround! Hampr members get 4 custom-designed, pop-up laundry baskets with a unique QR code. Be sure to use code NOGUILT10 for $10 off your annual membership!
FeelLinks by Marcelle Waldman – Use code NOGUILTMOM and save 10%! Created by an elementary educator and mom of 2, the FeelLinks doll & journal set comes with four double-sided feeling dolls representing eight core feelings (Happy/Sad, Proud/Embarrassed, Calm/Excited, Angry/Scared). These adorable, emotive, brightly colored, soft and squeezable plush dolls assist children with labeling, expressing and regulating their feelings. Further, the journal empowers children to reflect and respond to their feelings; encouraging growth in identifying, understanding, and managing their emotions.

Emotions 911 – An on-demand video course for kids ages 7 to 12 created by JoAnn Crohn, founder of No Guilt Mom & National Board Certified Teacher, that shows children how to master their emotions and control their outbursts. The course consists of 12 mini-lessons covering the four steps of our proven C.A.L.M. process: Connect with the brain, Allow for cool down, Label the emotion, and Match your words to your emotions.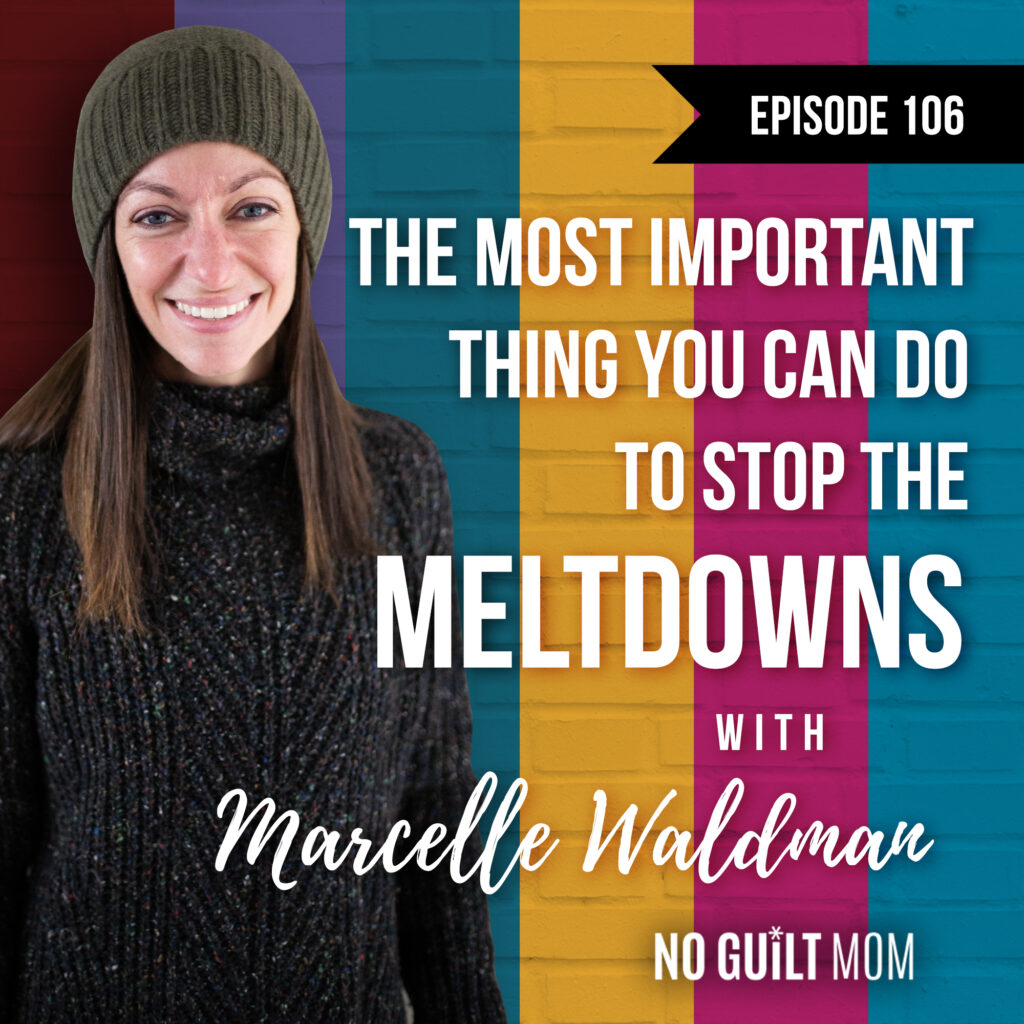 Don't forget to Rate & Review the podcast!
We'd love to hear your thoughts on the podcast! Please take a moment to rate & review the No Guilt Mom Podcast on Apple here. Not sure how? We've got you covered! Check out this short video we made.
Check out our latest podcast episodes:
Title:
Podcast Episode 106: The Most Important Thing You Can Do to Stop the Meltdowns with Marcelle Waldman
Mentions:
feelings, FeelLinks, Marcelle Waldman, meltdowns
Keywords:
how to stop the meltdowns
Last Updated:
June 29, 2022