Podcast Episode 141: 5 Tips to Stop Picky Eating Now
Picky eaters… we all have them! The kid that runs away the second they see something healthy on their plate. Some kids are happy to snack on carrots and try new foods without much fuss. While the rest of us deal with picky eating that has created a diet composed completely of goldfish crackers, chicken nuggets, and mac and cheese! This leaves moms desperately searching for ways to stop their picky eating habits.
Let's be honest…we have a lot of battles as moms.
We battle with our kids about
cleaning up,
going to bed on time, and
even about who gets to close the front door some days. Seriously…who hasn't been in this spot before?
So when it comes to the battle of eating healthy food at every meal, it's no wonder so many of us just give into those picky eating habits. I mean, come on…we need to keep our sanity for everyone's sake!
That's why we're here to help you out mama! In this podcast episode, we have 5 tips to stop picky eating in it's tracks!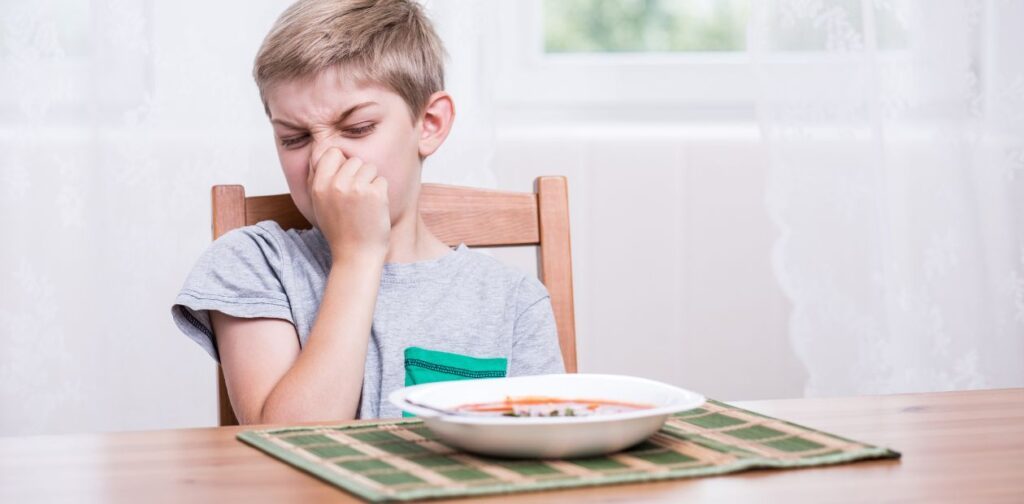 In this episode of the No Guilt Mom podcast you'll learn:
How all kid's taste develop and change over time.
Why letting go of the control over what your kids are eating can be helpful.
What you might be doing that is actually discouraging your kids from eating different foods, and encouraging picky eating.
5 things you can do to stop picky eating now.
Here's a glance at this episode…
[11:49] The dangers of comparing how healthy your kid is eating to others
[13:55] How the overall diet is more important than what your picky-eating kiddo is eating today
[19:00] What colors of vegetables kids are most likely to eat
[21:56] Harness the power of ketchup! LOL!
[25:46] Why it's not all on you to "fix" picky eating
Resources We Shared In This Episode:
Hampr – Hampr is an on-demand laundry service that let's you order wash & fold services for delivery right to your door with next-day turnaround! Hampr members get 4 custom-designed, pop-up laundry baskets with a unique QR code. Be sure to use code NOGUILT10 for $10 off your annual membership!
5 Mistakes That Are Keeping Your Family From Helping Out – Join this free masterclass to improve your relationship with your kids and get them to help out more without the pushback. Register for any time that works for your schedule.
No Guilt Mom YouTube Channel Check us out and subscribe to be notified every time we have new videos added for parents and kids!
Don't forget to Rate & Review the podcast!
We'd love to hear your thoughts on the podcast! If you could take a moment to Rate & Review the No Guilt Mom Podcast on Apple here we'd be so grateful! Not sure how to do it? We got you covered! Check out this short video we made to show you how to leave a review.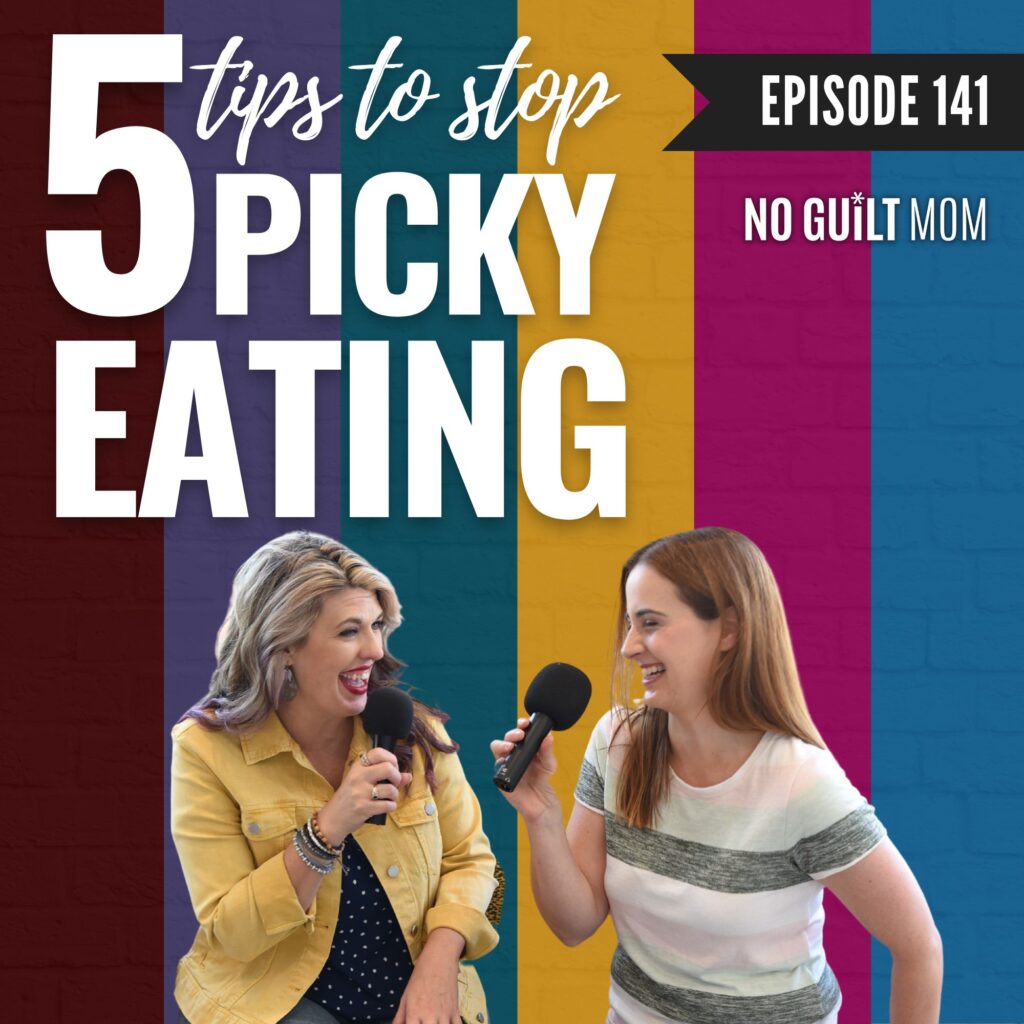 Check out our latest podcast episodes:
Title:
Podcast Episode 141: 5 Tips to Stop Picky Eating Now
Mentions:
5 Tips to Stop Picky Eating Now, help with picky eating, how to stop picky eating, picky eating, stop picky eating
Last Updated:
December 9, 2022