Podcast Episode 137: What To Do When Your Kid Lies To You
As a parent, few things can strike up as many strong emotions in me as lying does. When your kid lies to you, it can leave you feeling hurt, angry, betrayed, and a little embarrassed. Especially if you believed them.
And let's face it, no one wants their kids to continue lying throughout their life.
So often parents will punish their kids when they lie to you. Because honestly, we weren't taught how to really handle lying and common discipline techniques don't really address the problem. I mean, our parents punished us and punishment makes kids not want to do things again. Right?
Not really. Especially when it comes to lying.
Kids can lie for a lot of reasons. Some might lie to avoid trouble. Others to get out of things, like doing homework. And others simply to get something they really want, like a toy or cookie.
But you can almost always bet it isn't to "pull one over on mom and dad". They may have a lot of skills, but most of our kids are not masterminds of deceit.
In this podcast episode, we'll tell you the real reason most kids lie, the best way to handle it when they do lie, and will talk you though by talking you through exactly what to do in 3 very common situations where kids lie so you can strengthen your relationship and stop the lying.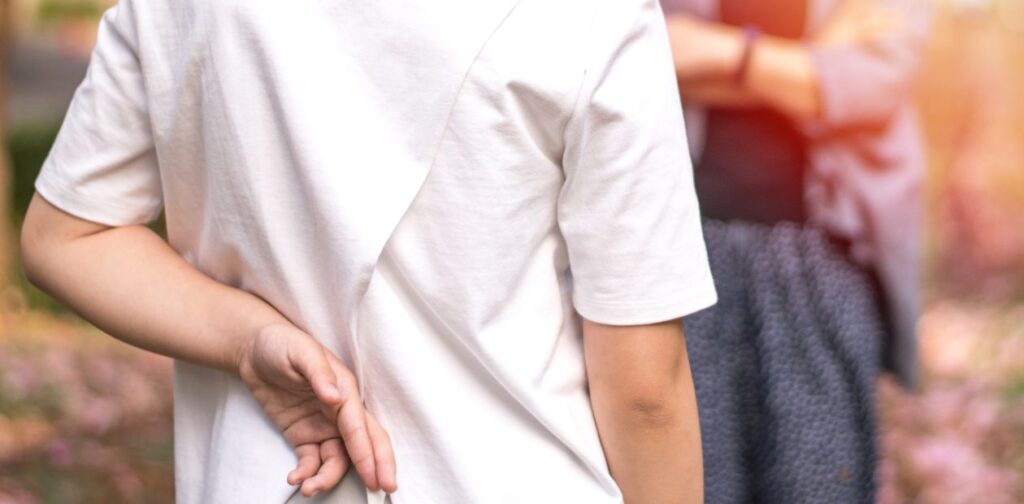 In this episode of the No Guilt Mom podcast you'll learn:
What's the most effective way to respond when your kid lies.
The real reason most kids lie.
What you can do for yourself that will probably help decrease lying from your kids.
3 common situations why kids lie (homework, sneaking a snack/sweets, not going where they said they would, screentime).
Here's a glance at this episode…
[4:40] #1 reason kids tend to lie
[8:41] The emotional spectrum we feel as moms when our kids lie
[14:42] How to find out the real reason they are lying…the real reason
[23:20] Finding collaborative solutions
[24:34] What to do when your child lies about where they are going
Resources We Shared In This Episode:
5 Mistakes That Are Keeping Your Family From Helping Out – Join this free masterclass to improve your relationship with your kids and get them to help out more without the pushback. Register for any time that works for your schedule.
Calm & Happy Parenting Time to get your kids to listen and help out more without the fighting! This is your complete solution to shift the responsibility of "doing everything for everyone" to your family and to give you the kind of relationship you want with your kids and the entire family!
No Guilt Mom Podcast Episode #061 Consequence vs. Punishment
No Guilt Mom Podcast Episode #063 How You're Self-Sabotaging Discipline at Home
No Guilt Mom YouTube Channel Check us out and subscribe to be notified every time we have new videos added for parents and kids!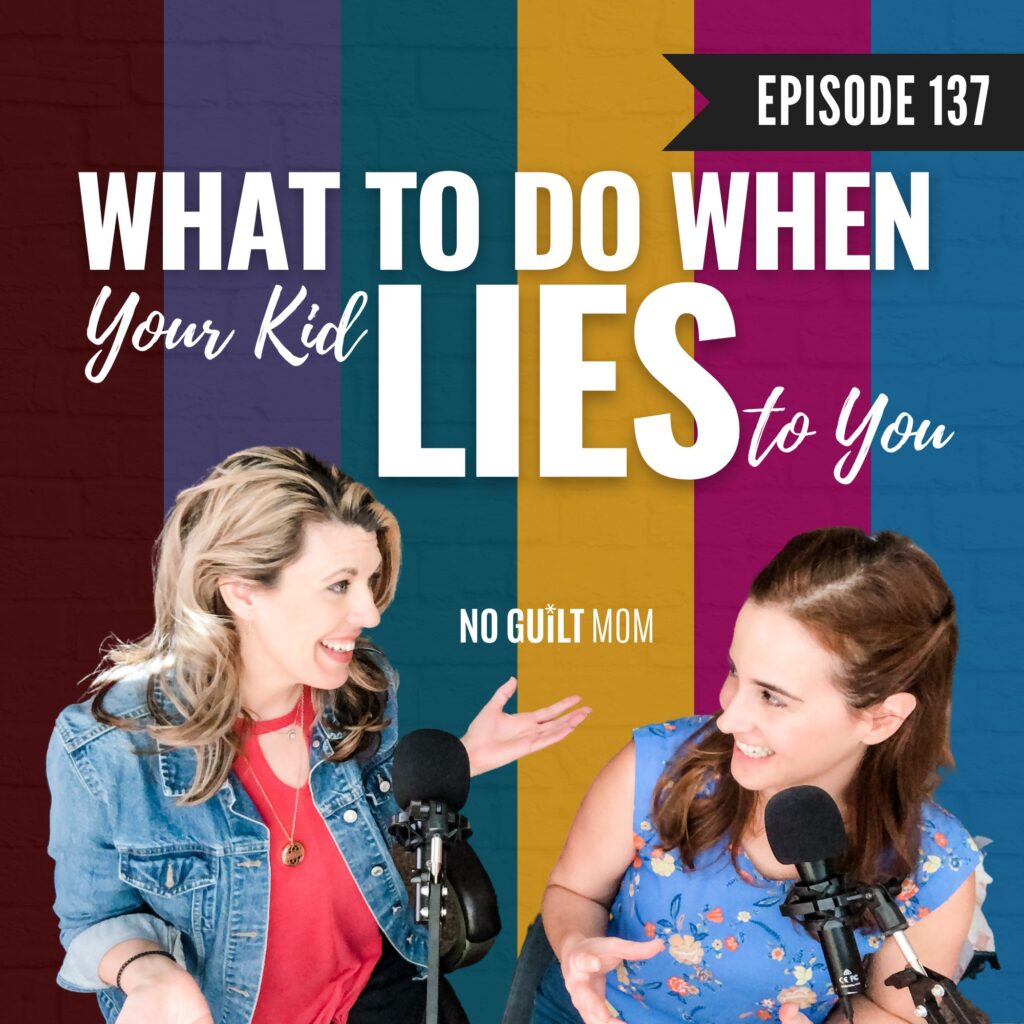 Don't forget to Rate & Review the podcast!
We'd love to hear your thoughts on the podcast! If you could take a moment to Rate & Review the No Guilt Mom Podcast on Apple here we'd be so grateful! Not sure how to do it? We got you covered! Check out this short video we made to show you how to leave a review.
Check out our latest podcast episodes:
Title:
Podcast Episode 137: What To Do When Your Kid Lies To You
Mentions:
how to deal when your kid lies, how to stop lying, lies, lying, Why do kids lie
Keywords:
when your kid lies to you
Last Updated:
June 24, 2022