Podcast Episode 72: How to Reclaim Your Joy as a Mom
Being a mom is not an easy job.
We all can agree on that most days.
Now I'm not saying that it isn't a great job, but when you are knee deep in tantruming kid,
a broken facet in the kitchen spewing water all over you,
while your oldest is yelling that if you don't leave right now she will be late to volleyball practice-
Let's just say it's hard to focus on the good times.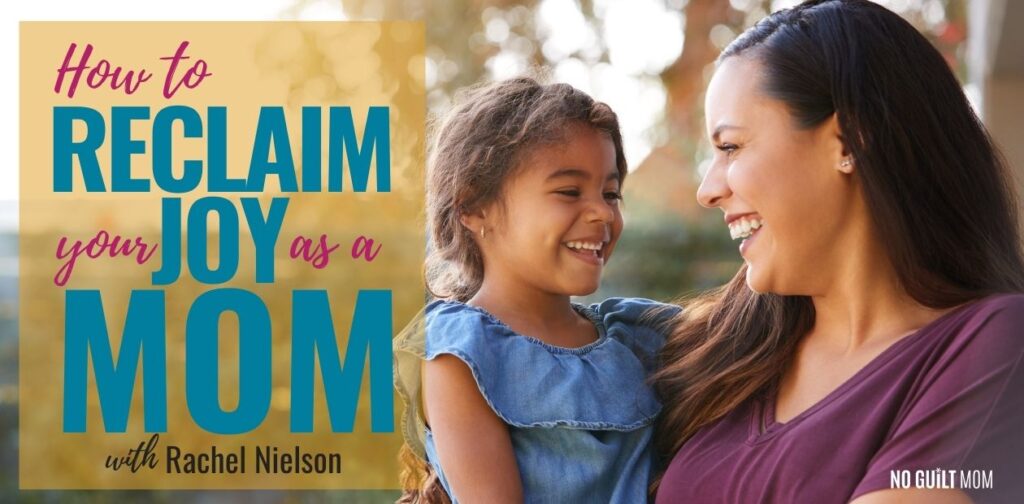 Today we are joined by Rachel Nielson, mom to two, host of the 3 in 30 Takeaways for Moms Podcast and creator of the Flecks of Gold Journal. She helps moms love motherhood as much as they love their children.
Rachel talks with us candidly about those days where she struggled with depression, her journey to find herself again, and how she was able to reclaim her joy as a mom.
Both JoAnn and I have been using the Flecks of Gold journal recently, and I can honestly say it has improved my sense of intentional time with my kids! I find myself being in the moment with my kids and thinking to myself, "This is exactly what I'm going to record in the journal for today!"
Then, I relish in the time I'm spending with my kids right then and there!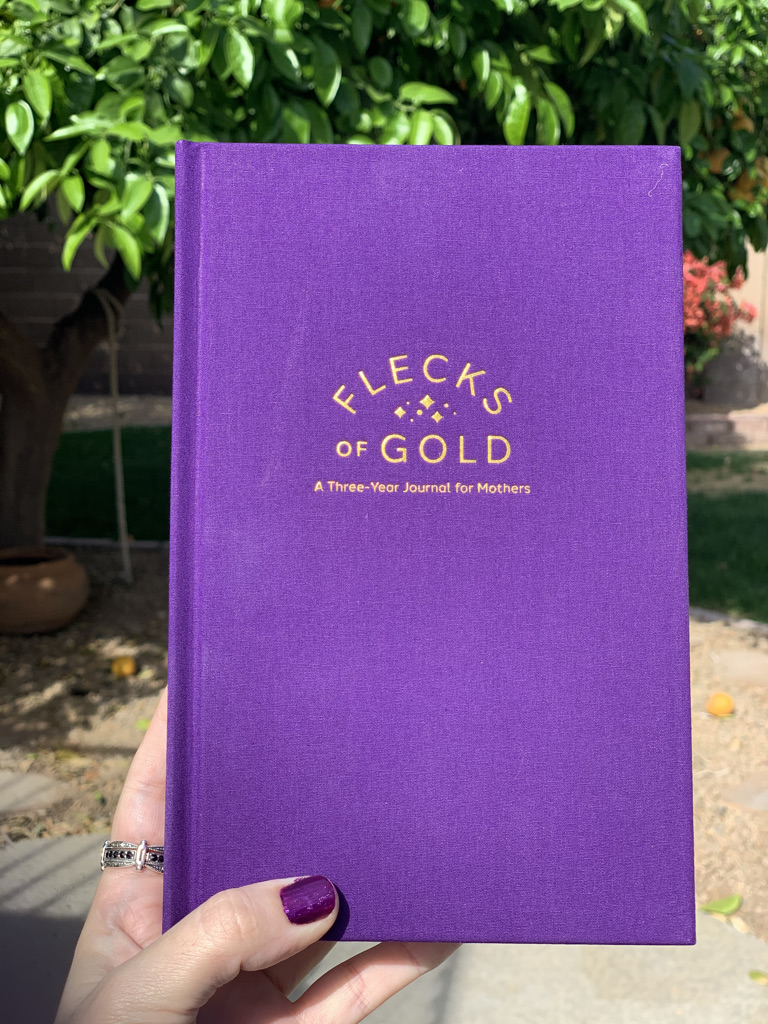 And we are so excited to share with you all that Rachel is offering her amazing Flecks of Gold journal to our No Guilt Mom community for 10% off -just in time for Mother's Day!
Just click HERE and place your order by May 3rd for guaranteed delivery by Mothers Day and be sure to use the discount code NOGUILTMOM at checkout!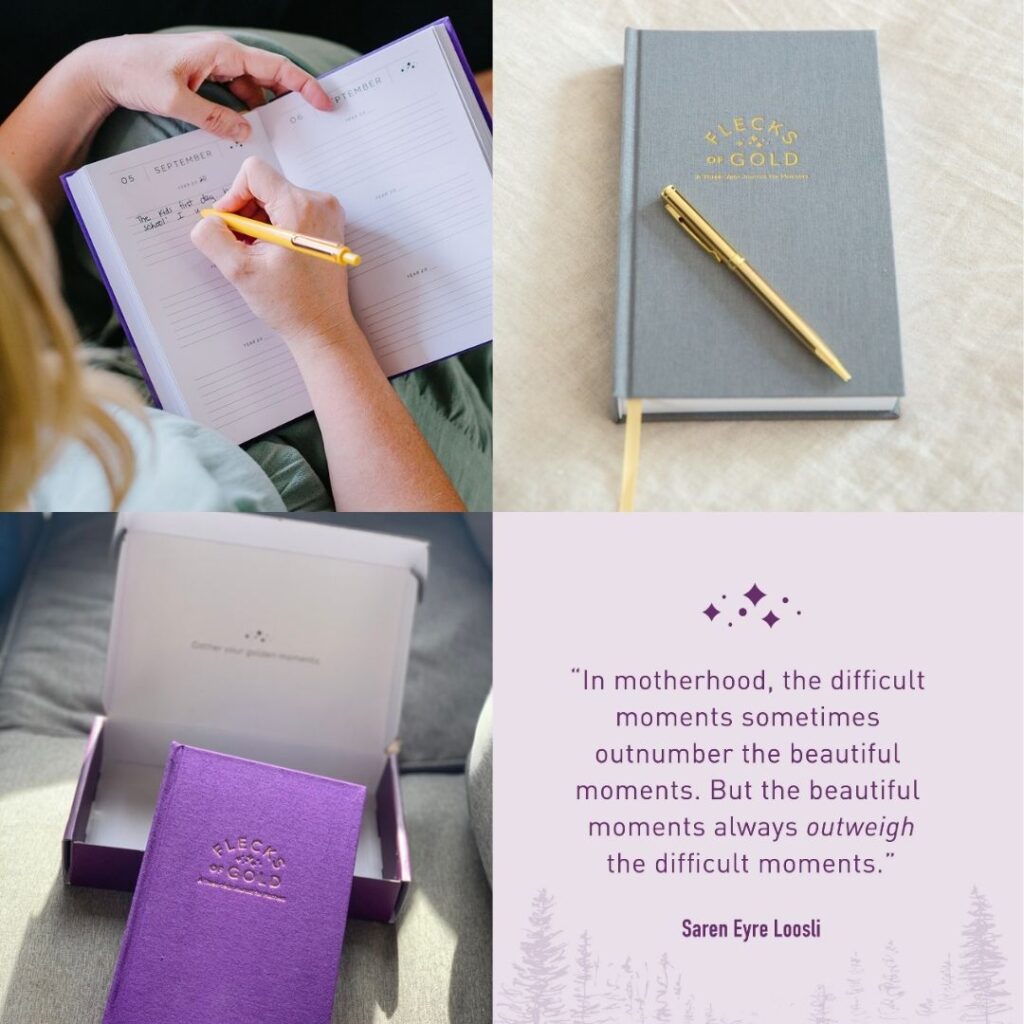 Resources We Shared:
Eat At Home discount code NOGUILTMOM
Flecks of Gold Journal discount code NOGUILTMOM
Download the Transcripts HERE
The best mom is a happy mom. To better take care of you, download our No Guilt Mom mindset here . These reminders will help you second guess less, and feel more confidence every day in your parenting.
Title:
Podcast Episode 72: How to Reclaim Your Joy as a Mom
Mentions:
being a mom, finding your joy, Flecks of Gold Journal, motherhood, Rachel Nielson
Last Updated:
October 2, 2023