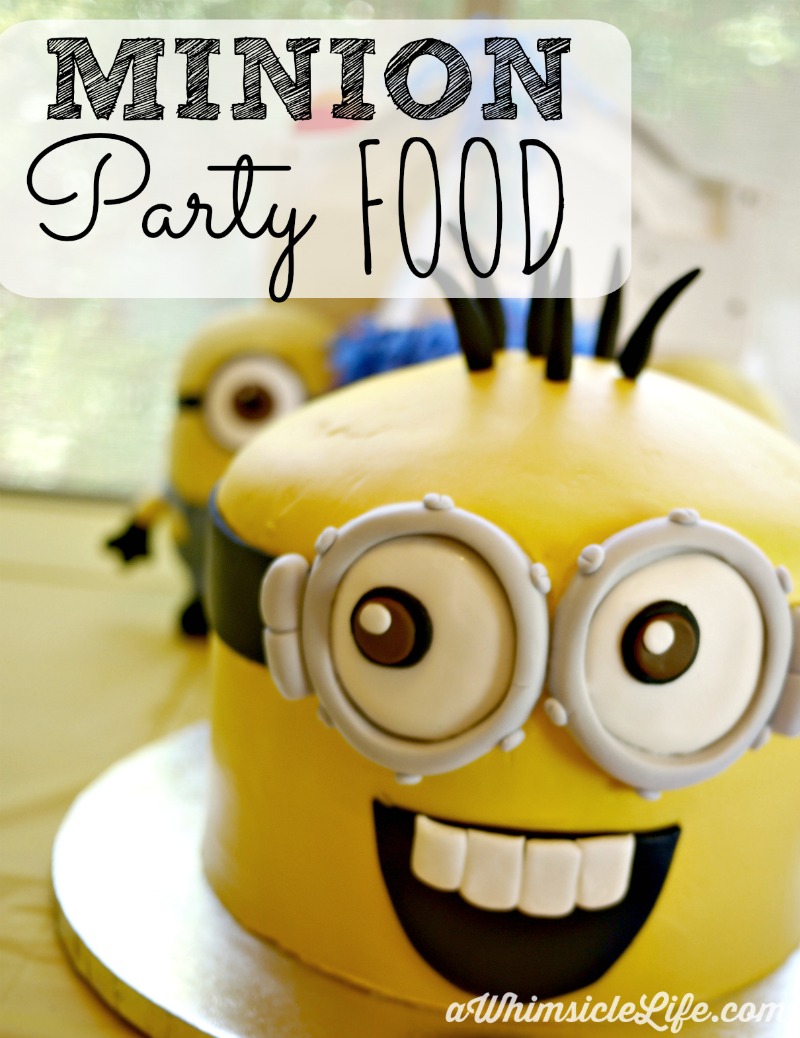 My 1-year old son is my little minion. He laughs hysterically at the tiniest jokes, babbles incoherently and makes spitting noises through his baby lips. For his one-year-old birthday, I planned a Minion themed party. Read on for the Minion Party food ideas that I used!
Before Dude's birthday, I scoured the internet for Minion party food ideas. I couldn't find a single site with a Minion themed menu that didn't consist entirely of different forms of sugar. So with a little creativity and the help of my favorite photo editing program, I revised some Pinterest recipes and gave them "Despicable Me" -like names.
Our menu consisted of:
Minion Meatballs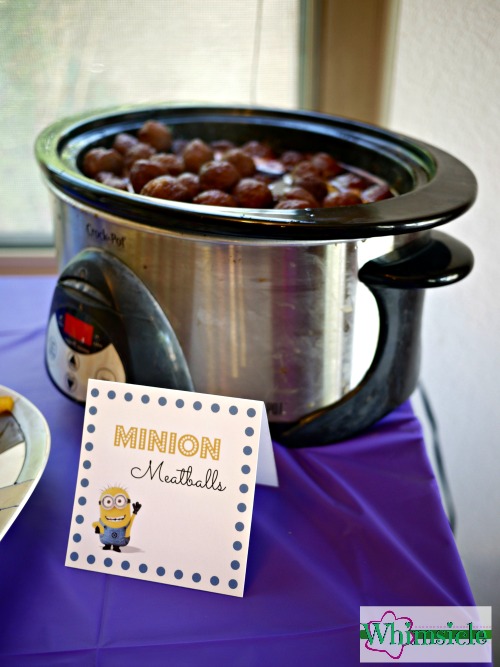 The alliteration here was too good to pass up. I used a Sweet and Sour Meatball recipe from Pinterest. I served these with toothpicks on the side. No utensils required.
Vector's Pizza Ring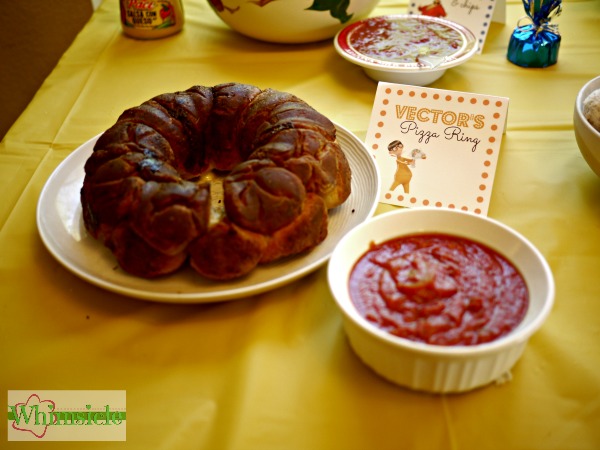 This is a Pillsbury Pizza Bubble Ring recipe served with pizza sauce (from a jar) on the side. The pizza ring is comprised of pull apart rolls stuffed with pepperoni and mozzarella. So delicious! My husband suggested adding it to our weekly dinner rotation.
El Macho's Chips & Salsa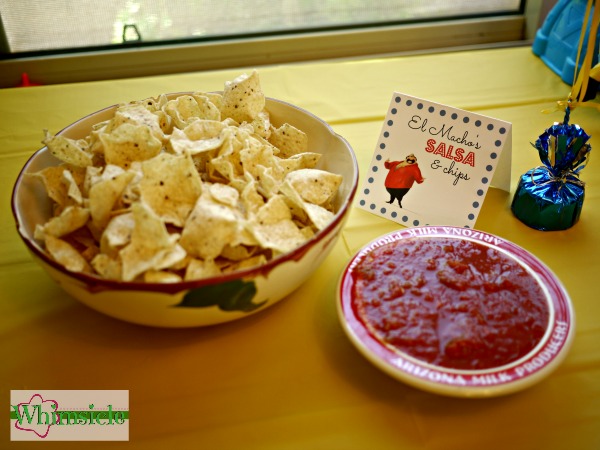 Easy one. Buy a bag of Tostitos, a jar of Pace Salsa and BAM! I also served queso with the chips as well.
Cuke-y Robots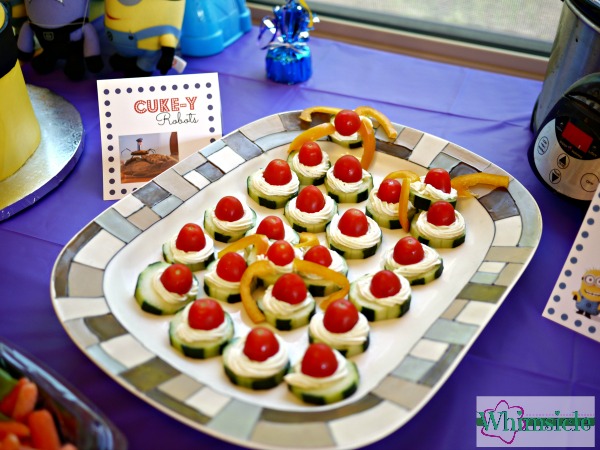 This was my "pat myself on the back" moment because I figured out how to make the idea of "cookie robots" healthy. I used this Cucumber and Tomato bite appetizer recipe and then affixed bell pepper strips to a few. It was easy, yummy and they looked enough like robots for me!
Shrunken Moons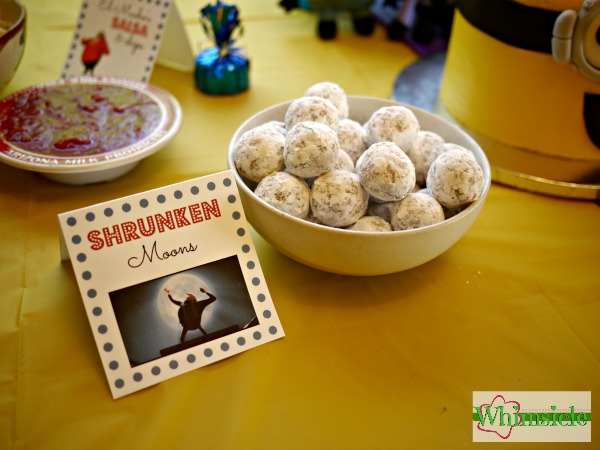 Powdered donut holes! This idea is all over the internet and was too cute for me to not include.
We finished off our Minion meal with a cake made by local bakery, Mind Over Batter.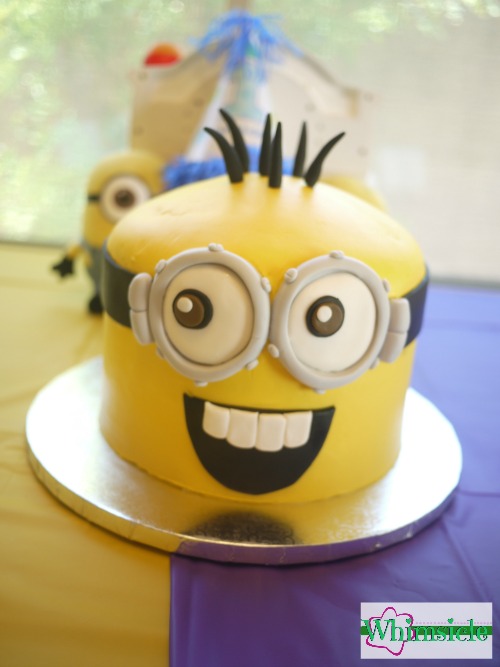 I requested this be a Red Velvet cake with cream cheese butter cream frosting because I love that combination and I know most of my family loves it as well. What I didn't take into consideration was that the cake is in the shape of a Minion head. When my hubby sliced through the cake, a thin red line appeared down the length of the cranium. We basically served everyone Minion brains. They were delicious Minion brains though.
We also set the Minion's head on fire and this was the reaction.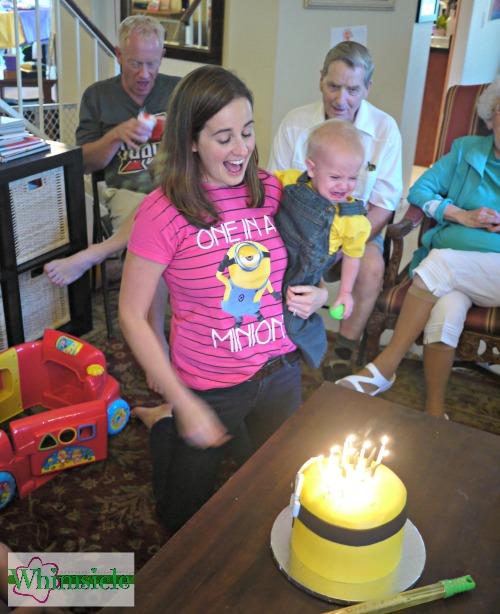 Other than that, my little minion thoroughly enjoyed his minion party food and there was enough variety to keep all the grown-ups happy.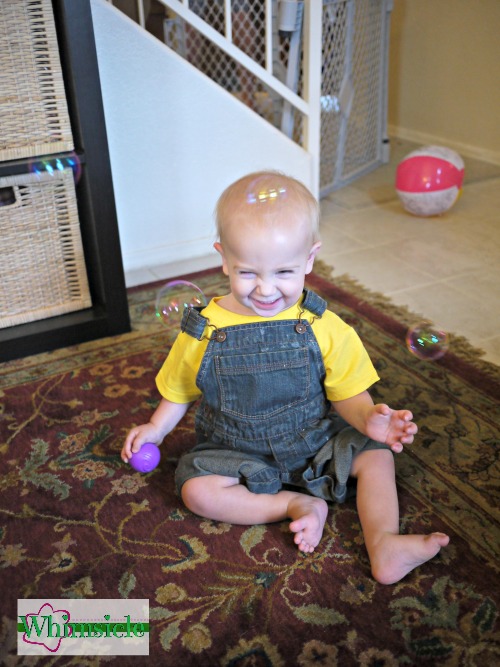 Shared with: Be Different. Act Normal, Reasons to Skip the Housework