Do you hate shopping for clothes as much as I do?
It's so hard finding something you like with all the choices available!  We're digging through racks, hoping that an item will look good on us and then taking pile after pile to the dressing room.
Add taking our kids with us and it's enough to make us want to curl up into a little ball and rock ourselves back to our happy place.
Clothes shopping is so hard!
Which is why I don't do it.
No, I don't walk around naked, but I have stopped shopping in the mall or even Target!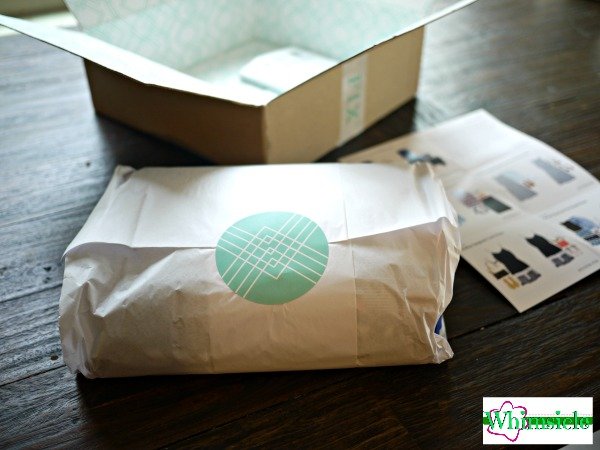 I use Stitch Fix instead.
NEVER WANT TO SHOP AGAIN LIKE ME? YOU HAVE TO TRY THIS!
Getting a Stitch Fix
 is always like opening a beautiful and exciting present!
What is Stitch Fix?
Stitch Fix is your own personal stylist!  You fill out a quick quiz, stuff a Pinterest board with your favorite styles and YOUR OWN STYLIST (!!!) sends you five items that she thinks you will love.
You try everything on in your own bedroom, assessing in your own mirror and mixing and matching with the items you already own.
You keep what you like and send back what you don't.
Sending it back is easy!!  Included in every Stitch Fix box is a pre-paid return envelope.
You check out on the Stitch Fix site, give feedback and request new items.
Easy, right?
Want to see what I got?