Want a small wardrobe but don't how to start?  Here's a step-by-step guide on how to create a small wardrobe.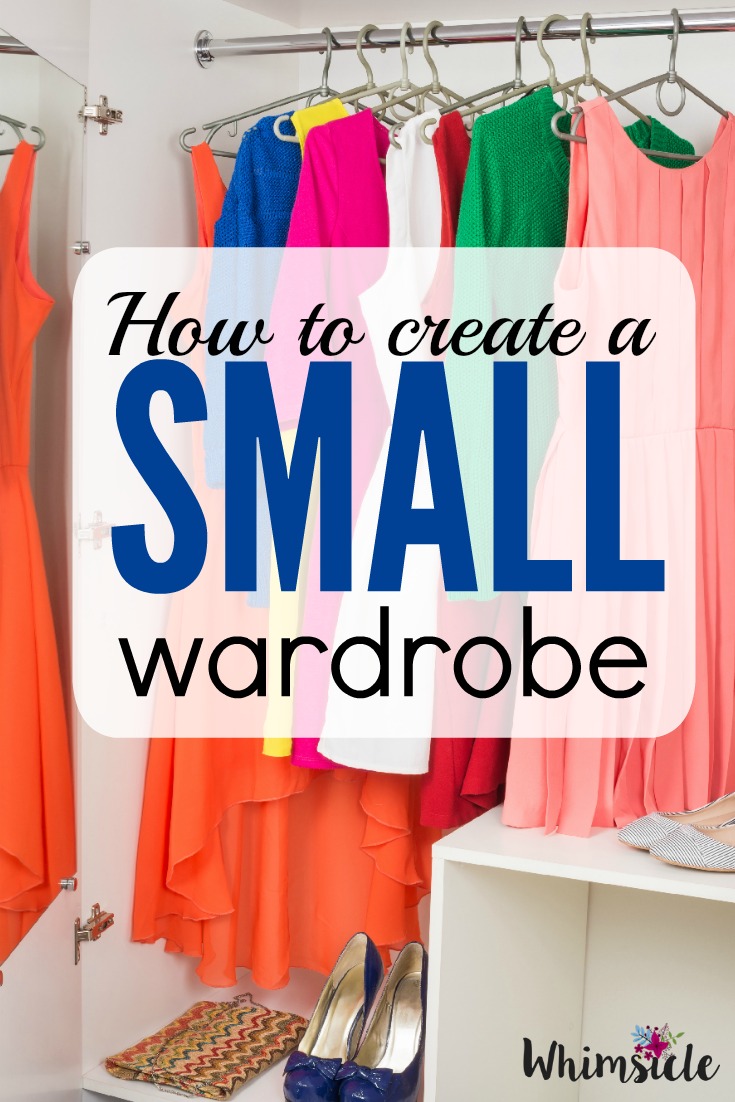 You want to be happier when you look in your closet, right!??  Let me tell you a secret.  My life completely changed when I got rid of half the clothes in my closet.  
Can you believe that I can create this many outfits from just a few pieces of clothing?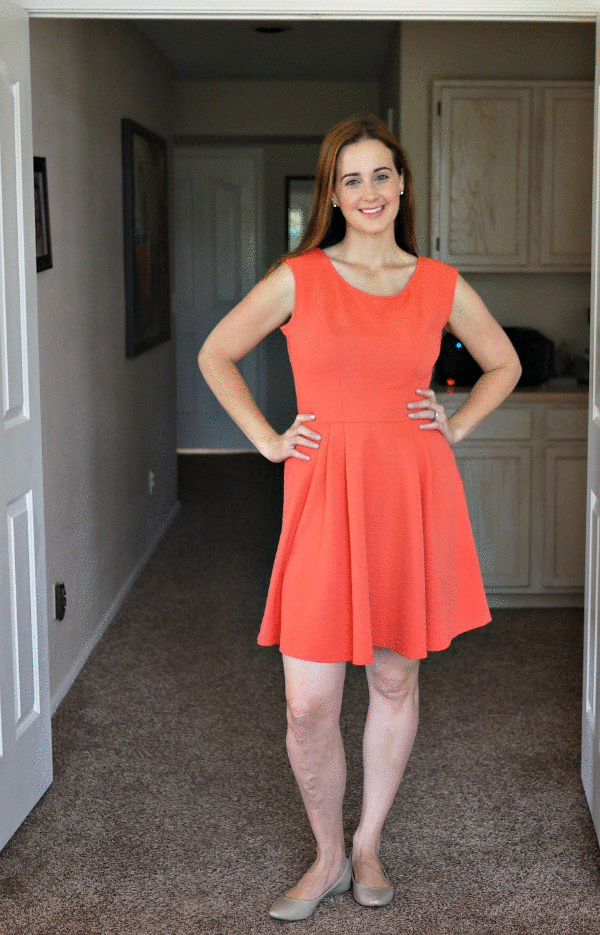 Seriously, my closet looks like this: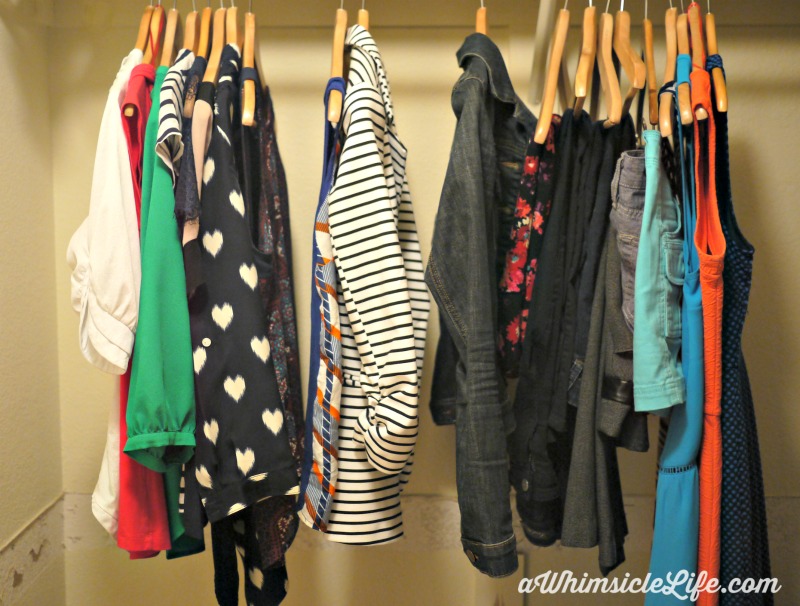 I want to help you have the same joy.
But before I share how to create a small wardrobe, I want to let you know that it's not JUST a small wardrobe that is going to improve your everyday life.  It's what's in it.  
I want you to have the closet and style that you dream of having!  So, I've created a list of wardrobe essentials!
RIGHT now, click on the image below to get this list of 14 Wardrobe Essentials to start you off after your purge:
Have the list tucked away in your email? Excellent! Here we go!
If you are ready for:
reduced stress
no more agonizing about what to wear
Less laundry
More awesome outfit combinations that you will get complimented on
A small wardrobe is definitely for you!
Here's how to create a small wardrobe. 
First, remove your entire wardrobe from the closet and lay it out so you can see each piece.
Then, sort it into four piles:
Yes:  I love it!  It makes me feel amazing.  No brainer.
Maybe:  If I can clean off this stain or fix that hem, I would probably love it.
No: Doesn't fit right.  Not loving the colors.
Seasonal: I will definitely wear this during Springish-Fall, but it's way too hot now.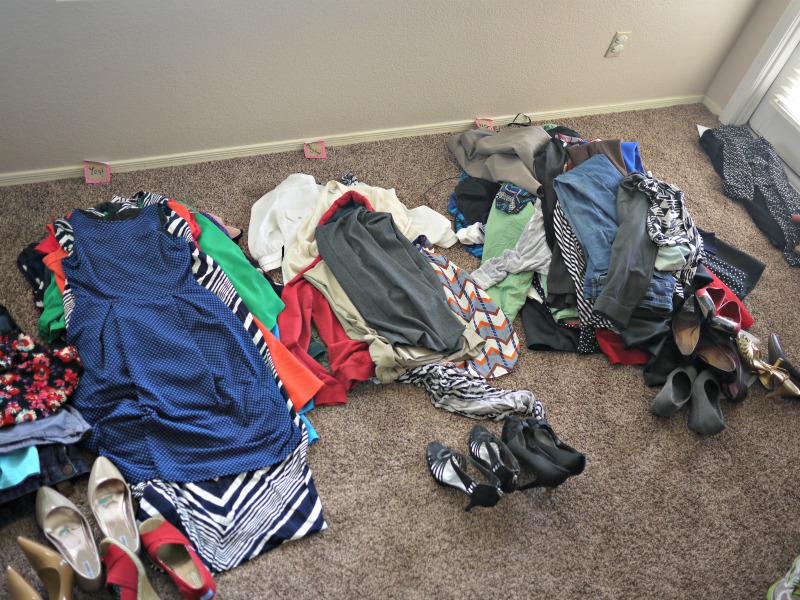 It will not be easy!  However, I swear you can do it.
Getting rid of clothes is hard for everyone because we hang onto items out of emotion rather than actual logic.  In fact, I swear I went through the five stages of grief while completing this task.
Denial
My closet is completely fine.  Look at how well organized I have it.  Everything by color.  Hmm, I'm running out of space. Perhaps I should move some of these clothes to this rack over here.
Anger
How many friggin clothes do I have?!?  What?  They can't all fit in one pile?!?  Where the hell did I get all these plastic hangers?
Bargaining
I snatched my Agnes & Dora leggings from the top of "No" pile.  "No, I can use these for running," I thought to myself.  I headed to my closet.  Then it occurred to me, "In the middle of summer, JoAnn?"  Dang it!  Ok, one pair as pajamas then.
No, I can't get rid of that dress.  I wore it to a party 10 years ago.  It was such a fun party.  I'll just keep that dress.
Depression
This is sooooo hard.  I really need a glass a wine.  Is 2 pm too early for wine?
Acceptance
Actually sent this message to a friend: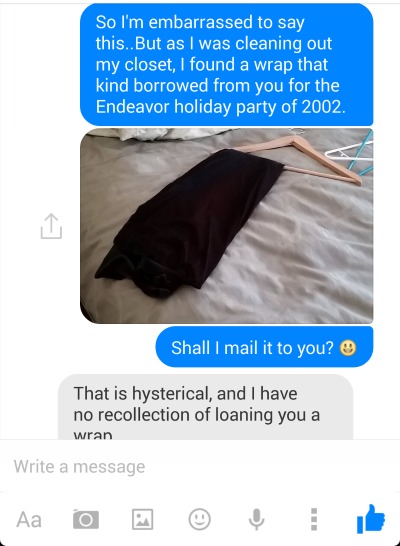 After that initial cleanout, the difference in clothing shocked me!
Now, I have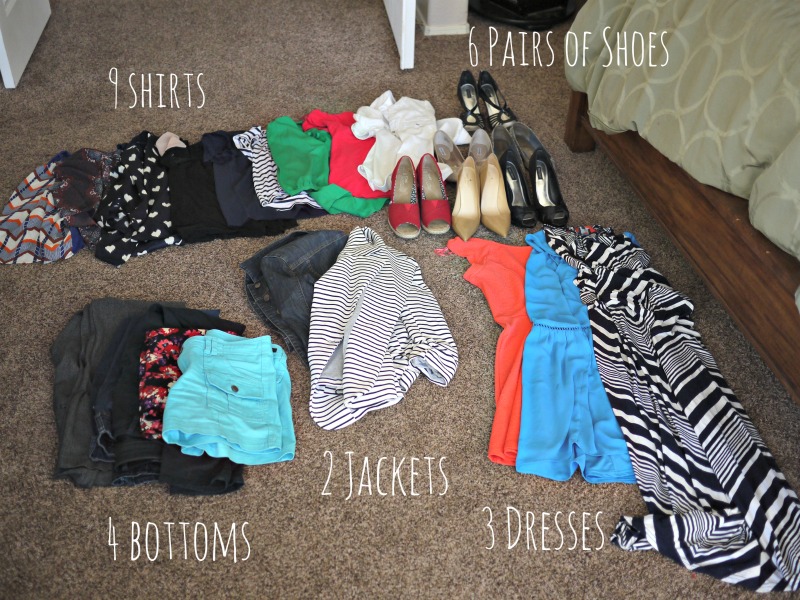 Can you believe the difference after seeing how many clothes I had on the floor on the previous page?
I discovered what I LOVED in my closet, but I didn't quite have enough for a workable wardrobe.  I needed a few more bottoms to make it through the week.
Do you know what you need?
RIGHT now, click on the image below to get this list of 14 Wardrobe Essentials to start you off on a wardrobe you LOVE!