Seasons change and so do your clothes! How do you make a small wardrobe work for a different season? These small wardrobe fall outfit ideas use the clothes you already own with a few additions.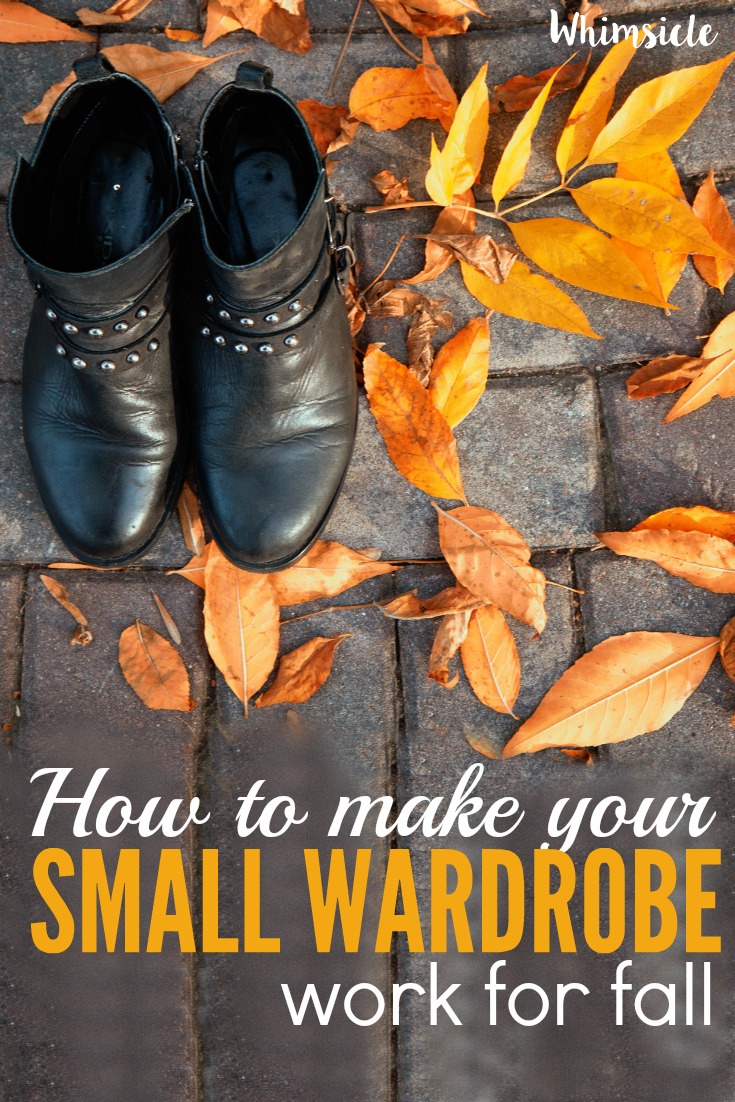 Do you hate shopping as much as I do?
I find it SO overwhelming to venture into a store and make a choice. Way too many decisions!
Plus, will the stuff I own work with what I buy?
What if it doesn't match anything?
How do I know what looks good on me?
I solve all these problems by using Stitch Fix
– a subscription box service where a personal stylist picks out 5 items for me each month and ships them directly to my door.
Transitioning from summer to fall can be a little tricky. Here in Arizona, its still horribly hot outside. I don't want to get anything that will leave me dying on the sidewalk.
Find out the three pieces that will make your wardrobe ready for fall.
Click To Tweet
Right now, I'm focusing on
colorful and unique short sleeve tops
light overwear and,
statement jewelry.
Depending on the weather where you live, you might also want to invest in a fall jacket and a few sweaters.
Small Wardrobe Fall Outfit Ideas with Short Sleeve tops
I am big fan of the mixed material look! I love it!
It just adds something special to what would be a normal t-shirt. Take this top from my Stitch Fix
box: the Papermoon Localli Mixed Material Top.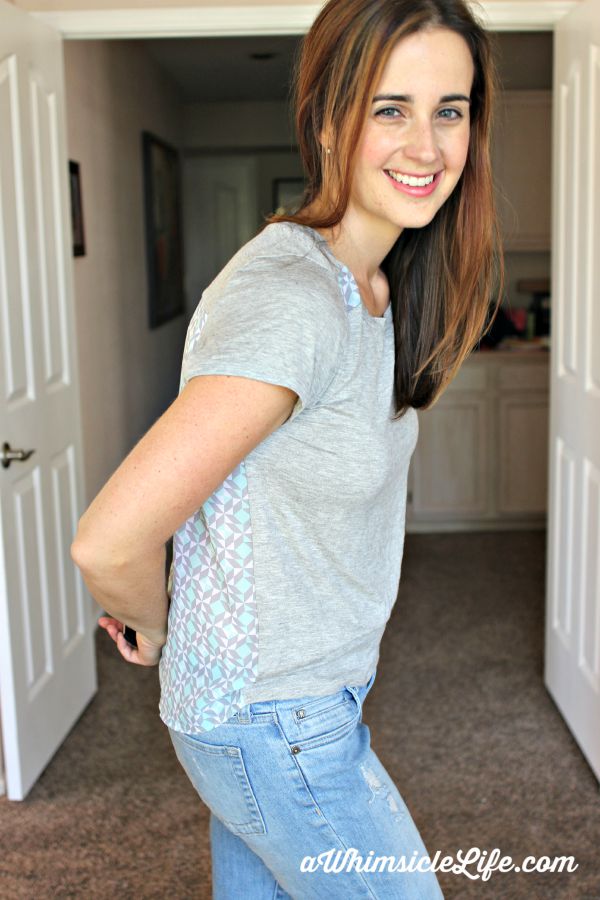 What would normally be a gray t-shirt is something special with the addition of the blousy fabric in the back and the cutouts in the front.
I'm also loving bold patterns in my tops. This May Pink Harding Cross Back Blouse works perfectly because I can wear it alone.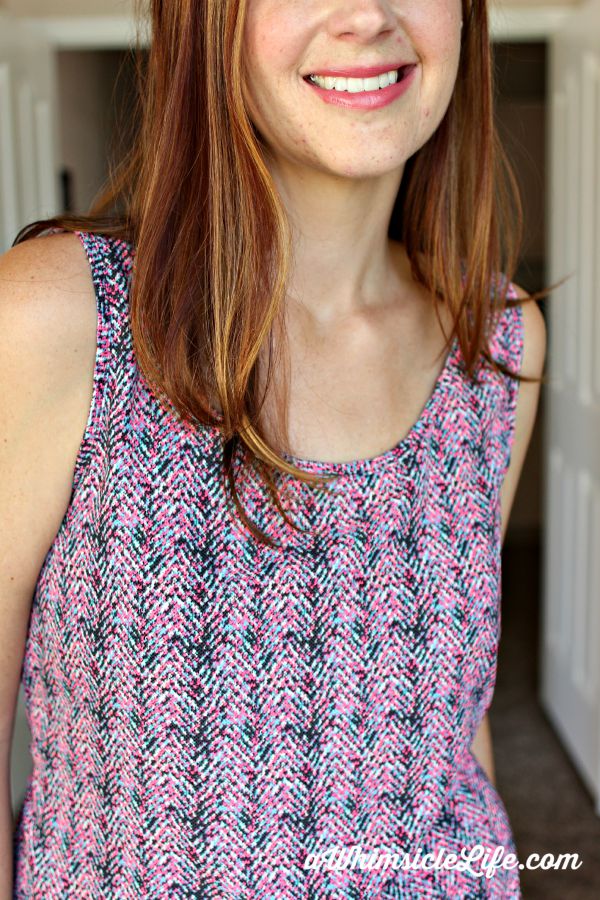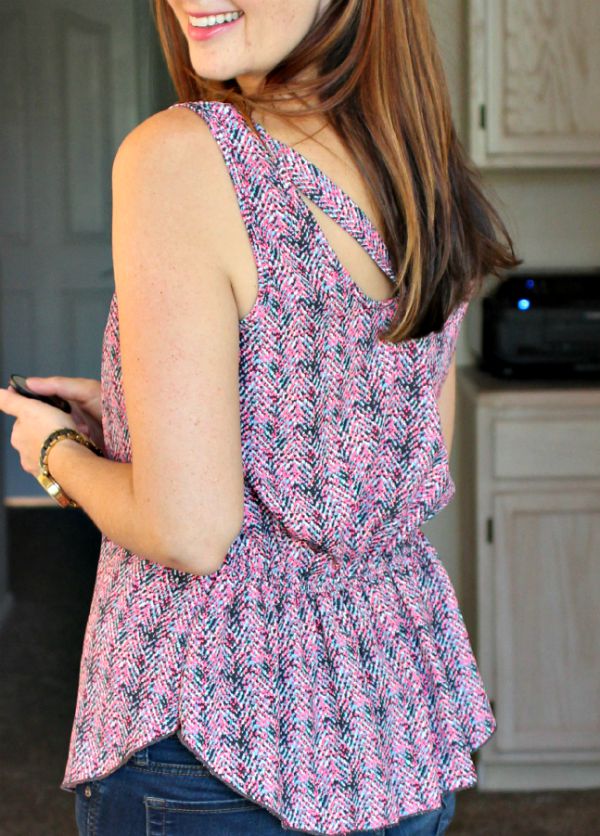 Or with a blazer when the weather gets cooler.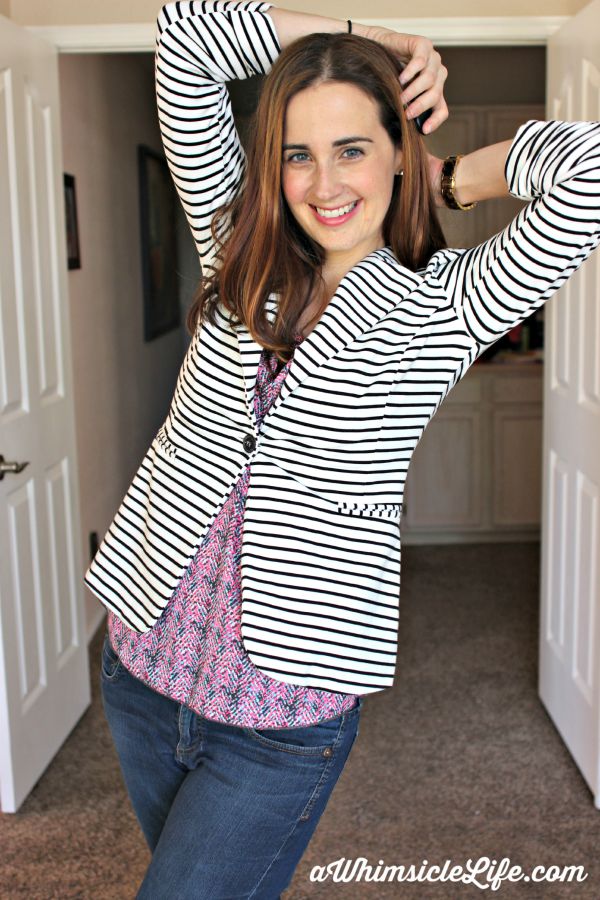 Light Coverups
One of the big problems in Arizona when it comes to dressing is that outside it is so hot that restaurants and businesses air condition to the extreme. I usually have to bring sweaters with me whenever I go to the movie theatre because I get so cold.
This Skies are Blue Caine Fringe Open Cardigan is a perfect addition to my fall wardrobe and works well in the frigid indoors.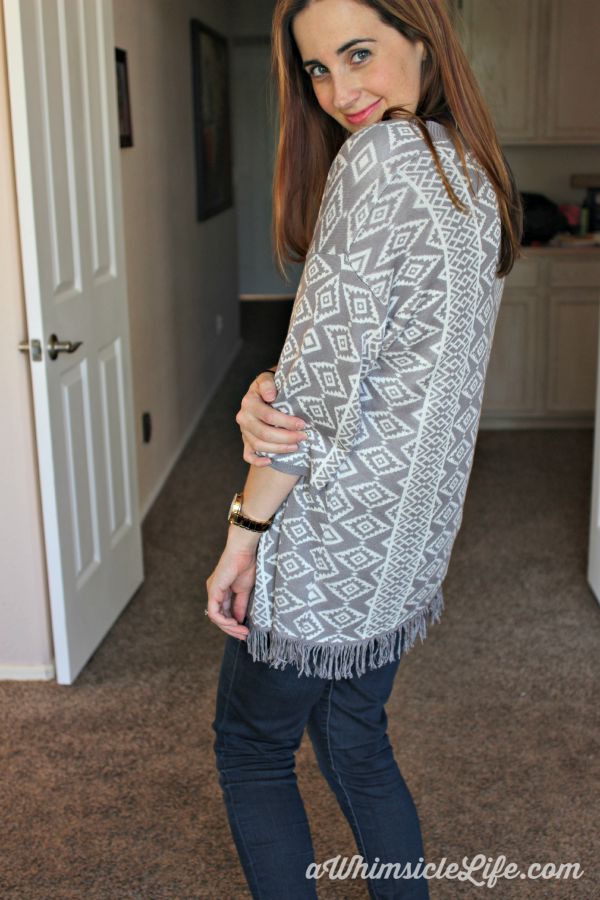 Mixing patterns is a new endeavor for me as well. On the suggestion of my Stitch Fix stylist, I paired the cardigan with the Dahlya Carmen Blouse and a gold statement necklace (Nordstrom Rack) .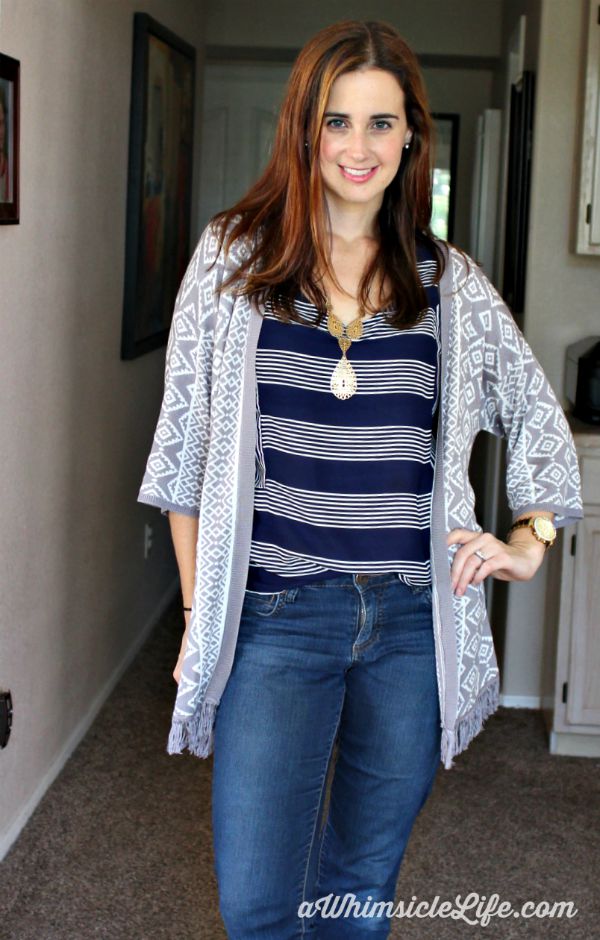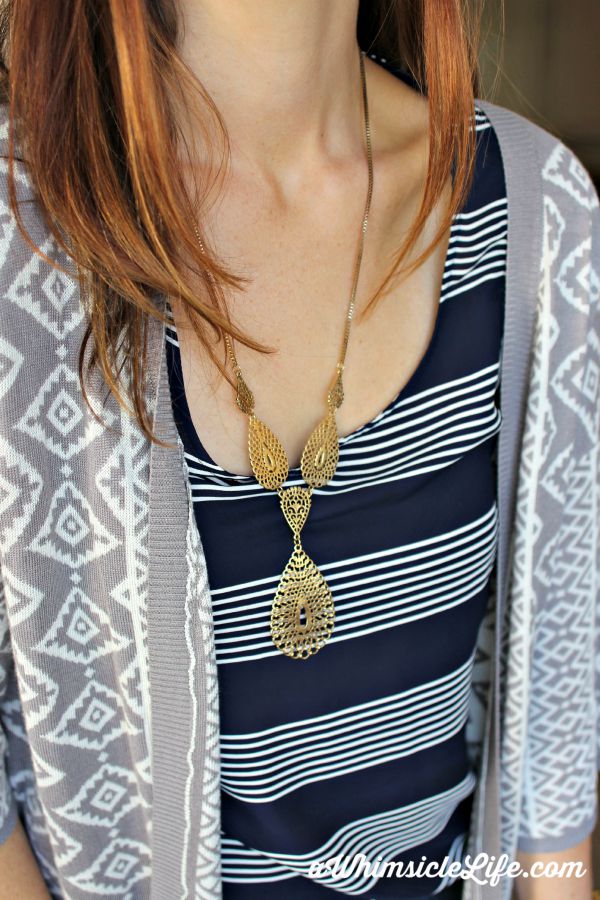 Bold Statement Necklaces
I gravitate towards pretty simple designs in my clothing and then accesorize with bold jewelry. Necklaces are the way to go when working with a small wardrobe. Whenever I put on some jewelry, its a completely new outfit.
The Zed Pomona Colorblock Beaded Necklace is the perfect accessory because it adds a pop of bold color.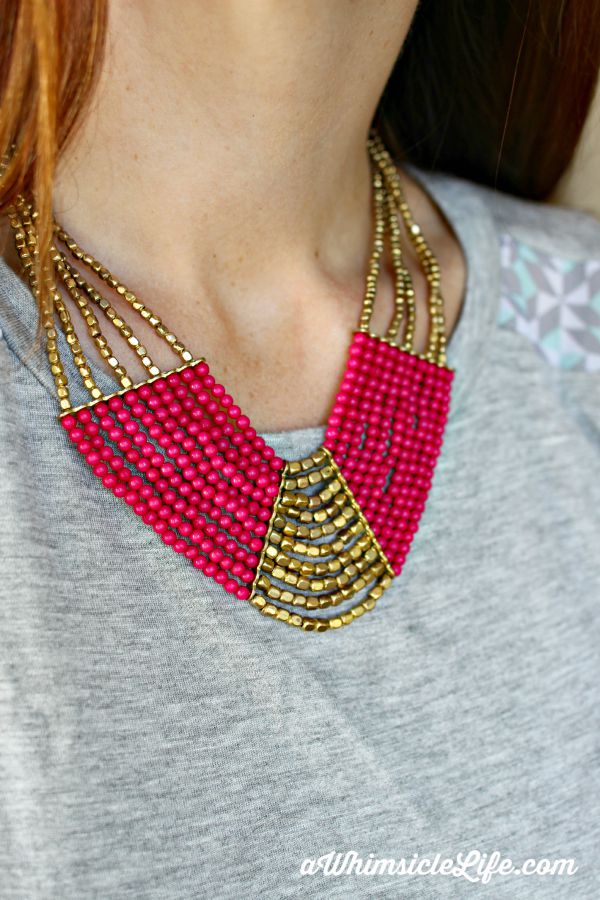 For all five pieces in this Stitch Fix
box I paid $143.50. Quite the deal since Stitch Fix offers a hefty 25% discount when you buy all the items.
With a few more short sleeve tops, a light coverup and a bold necklace you will be ready to transition to fall!
Our Whimsicle Community also liked: