This post was also featured on MindBodyGreen.com.
Babies ruin bodies. At least, that's what I thought before I was pregnant. When I first told my co-workers of my pregnancy, amid the cheers of "Congratulations" was the quiet remark, "your body will never quite be the same again."
And it's true. You might have stretch marks, varicose veins, extra weight… or maybe something else. But we shouldn't be ashamed of it. We should celebrate it.
Varicose Veins
Let's be honest. My body is not the same as it was before giving birth. I always keep thin pantyliners in my purse because my bladder control is now somewhat lacking. My hip pops when I try to stretch out my legs at times. And, my right leg has a large rope-like coil running down the front.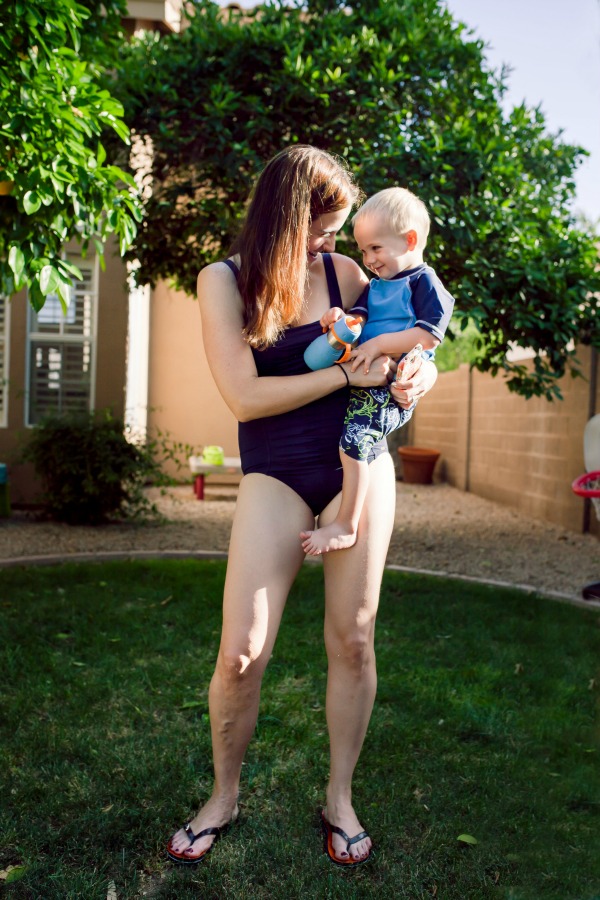 Is my body different? Yes. Is it ruined? No way.
I birthed two children via c-section. One child still claims my body as his own.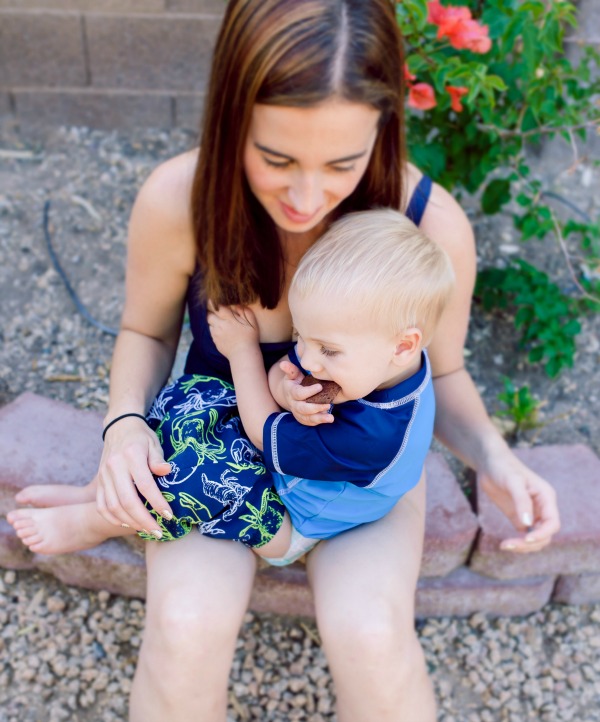 I worked for 10 whole months to nurture my body, carry 40 extra pounds and then bring two human beings into this world. I am damn proud of what my body has accomplished.
Pregnant with Second Baby
My friend Jill gained 55 pounds with her first born. She was discouraged when none of her pre-pregnancy clothes fit her post-pregnancy body and worried constantly that she was "not the same" as before.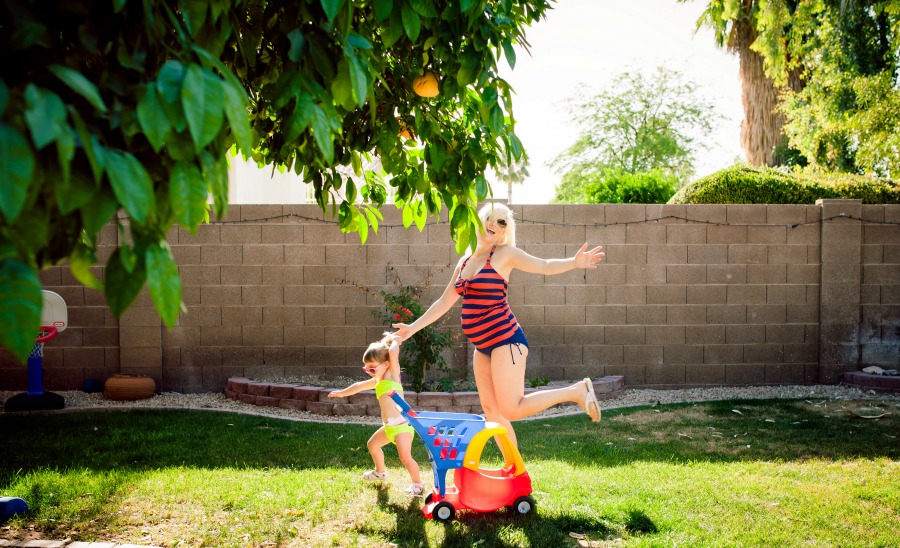 She was working hard to lose the pregnancy weight when she found out she was pregnant again. At first, she was bummed that she was so close. Then, she realized her body created something beautiful and was changed forever because of it. Just because she wasn't the same size didn't mean her body wasn't strong. Now, she is refocusing on nutritious eating and lots of activity.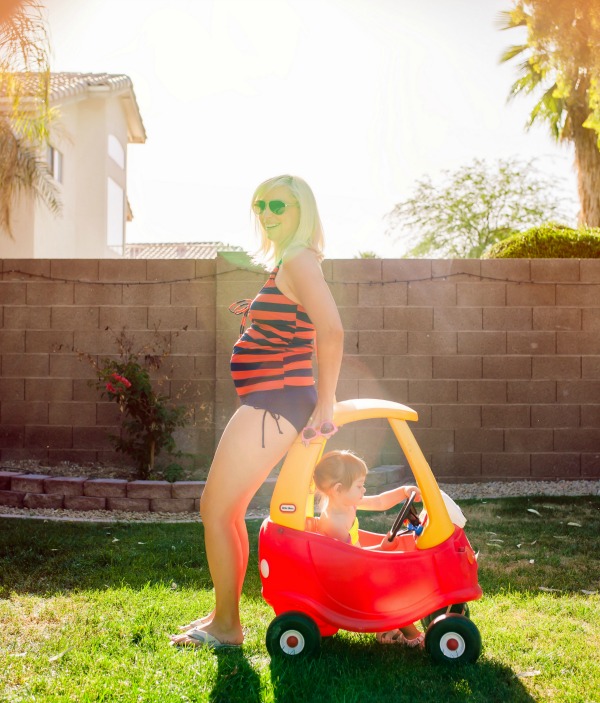 Health Struggles During Pregnancy
Sara is my personal hero for the challenges that she went through during pregnancy. Sara and I used to be neighbors before we both moved.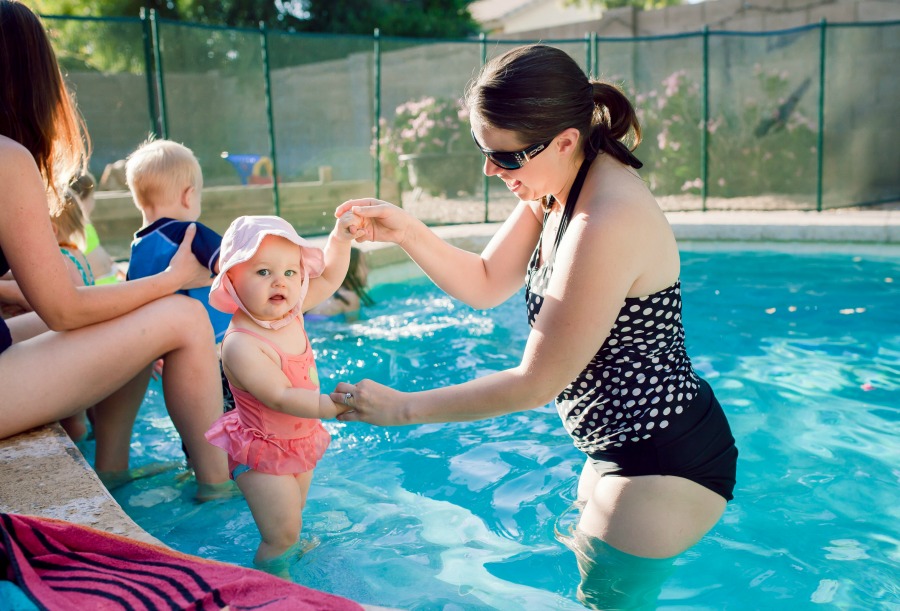 I met Sara when I was walking around the block, selling Girl Scout cookies with my daughter. She was 8 months pregnant with her baby girl at the time. We got to talking and she pointed to a nephrostomy bag hanging out from her shirt.
She explained to me that at 24 weeks gestation, she started feeling pain in the lower part of her back. The pain worsened over the next few days to the point that she couldn't stand up straight. After some tests, the doctors found that her kidney was failing her.
Over the course of her pregnancy she had five surgeries and spent a total of three weeks in the hospital. She was in constant pain and ordered on bed rest for the last few weeks. Her baby girl arrived a few weeks early and once she delivered, her kidney problems disappeared. She is a warrior and bears a slight scar on her back from where the nephrostomy bag was placed.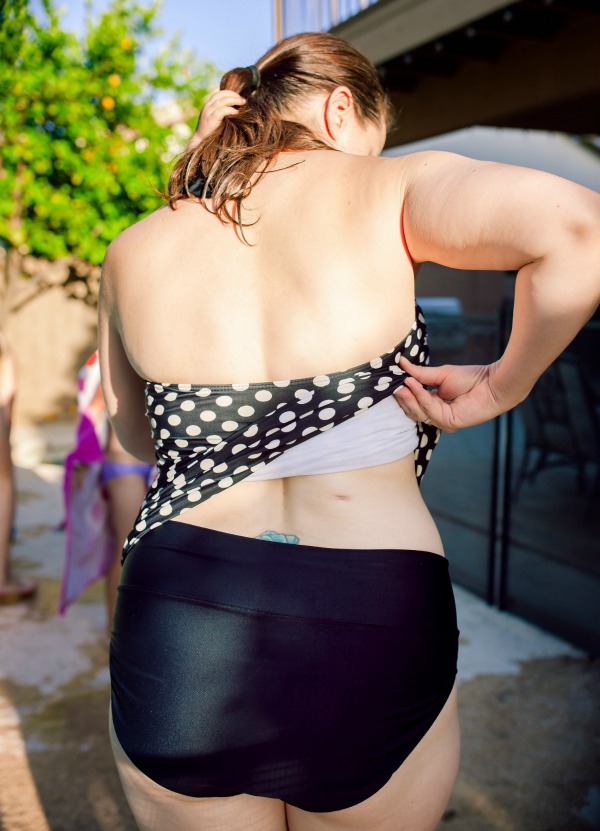 Baby Weight
Heather still struggles with the extra weight on her body at times. She says its harder to lose weight after having her daughter.
However, Heather is a birthing rock star. She delivered her daughter naturally with no epidural or any pain relief. After 13 hours of labor and 2 full hours of pushing, her baby girl entered the world. She said it was the most exhilarating, I can go-out-and-conquer-the-world-moment ever.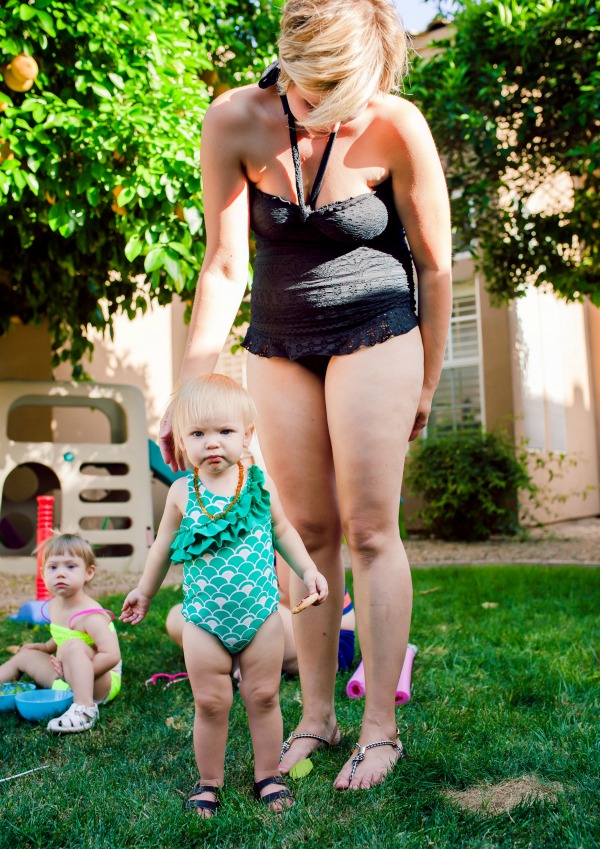 Heather is also the brilliant photographer behind the pictures in this post.
So here we are, in our swimsuits, telling the world, real mom bodies are awesome. Real moms are all shapes and sizes. They are all colors and shades. Yes, babies have changed our bodies. We are all in constant states of improvement in every area of our lives. But, we are not covering up. We will be out there this summer playing in the pool, chasing little ones around splash pads and lounging by the water.
Hope to see you there.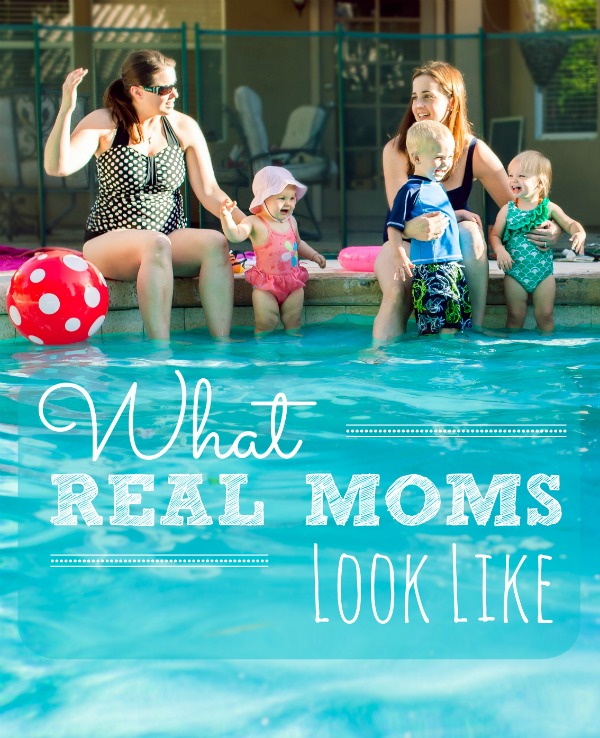 If you would like to see more pictures from this story, head on over to Heather's site at AgnesArtandPhoto.com
Title:
What Real Moms Look Like
Keywords:
Real Moms Look Like
Last Updated:
March 2, 2016