The way I dress myself has vastly changed in the past year. Not only was I transitioning out of maternity clothes, but I started receiving Stitch Fix boxes last February. Stitch Fix
has completely changed my thoughts about style. Mainly,
how to put outfits together
only choosing and purchasing pieces that I love
Ready for this month's Stitch Fix? Let's begin! First my closet:
Have you done Stitch Fix yet? Before I get into my latest fix, let's take a field trip.
These are all of my tops and dresses. Notice that I have it color coordinated starting with reds on the left and progressing through the rainbow with whites, blacks and grays at the end. There is just one item out of sequence that bugs me when you look at this picture. Trust me, I just ran to my closet to change it. Do you see it?
Am I OCD? No way. Ask my husband, I am not technically a tidy person. But, I've learned that when I choose outfits its easier for me to find the top I am searching for if I organize my closet this way. So much of putting together an outfit is about finding colors that complement one another. I find this organization makes my life easier. And then shoes: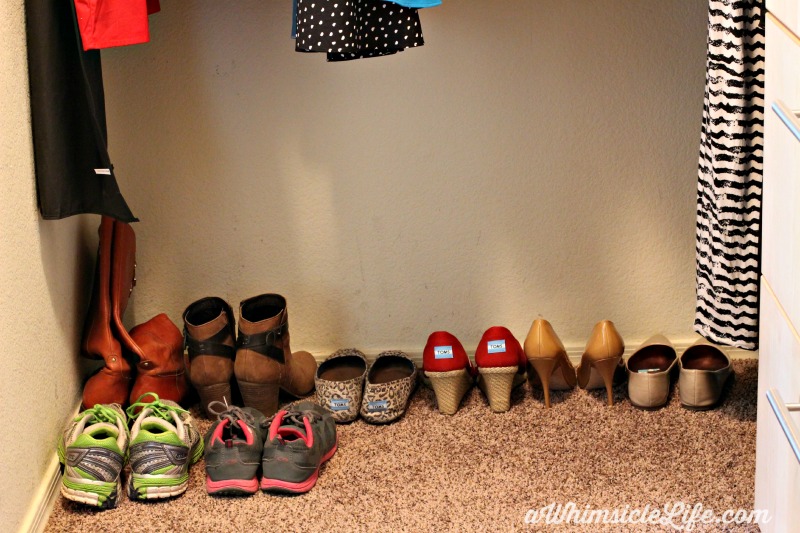 I have a few more shoes than this… but I am currently contemplating donating the ones not pictured. Too much stuff overwhelms me so I try to keep it simple. When I buy shoes I want then to fulfill a specific purpose and coordinate with as many outfits as possible.
Putting an outfit together used to be a very stressful event for me. I would pick out a shirt and some pants, but they wouldn't look quite right together. Or my outfit would look too plain and I wouldn't have the slightest inkling on how to make it right. Thankfully, Stitch Fix includes style cards with each piece of clothing they send. So here we go:
Brixon Ivy Lex Textured Floral Knit Fit and Flare Dress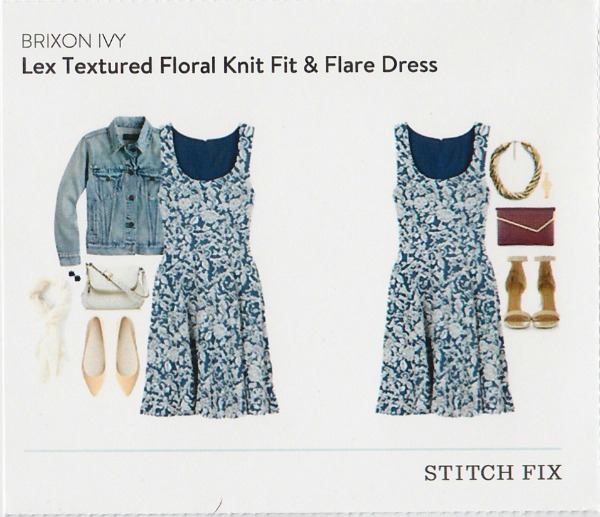 I loved the full skirt of this dress along with the texture. The picture on the right has very simple styling so I went with it. No accessories on this one for me. I felt that the pattern would overwhelm any necklace I owned. Plus, I kind of knew I wasn't going to keep it because I bought a dress very similar to it in the last Stitch Fix. But, it was very enjoyable to curtsey in.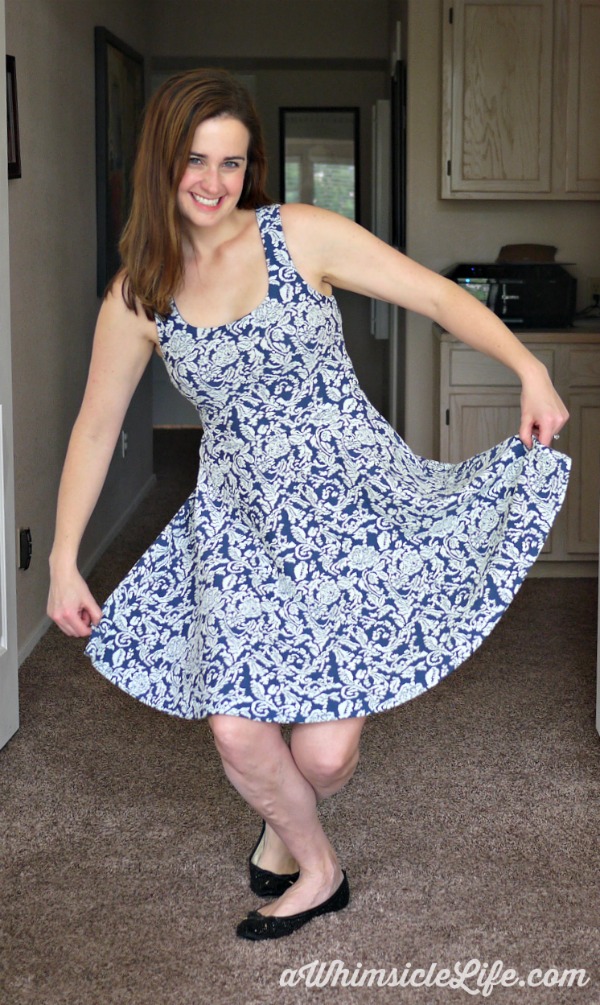 Staccato Coballi Drape Front Cardigan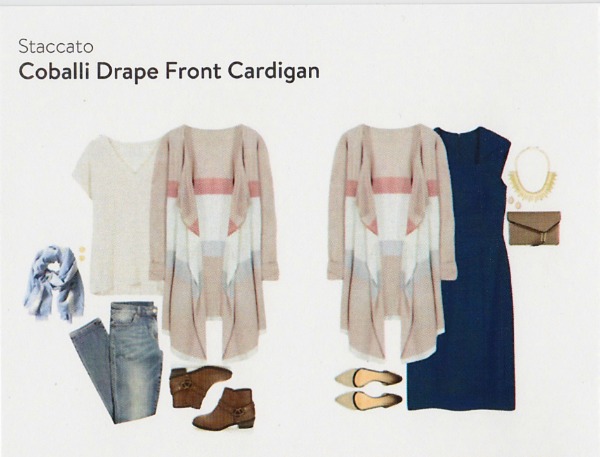 Immediately I saw that the dress in the look on the right was fairly similar to the Brixon Ivy dress. The main difference was that the Brixon Ivy had a lot more white in it than the dress on the style card, so I knew it wouldn't provide as much contrast.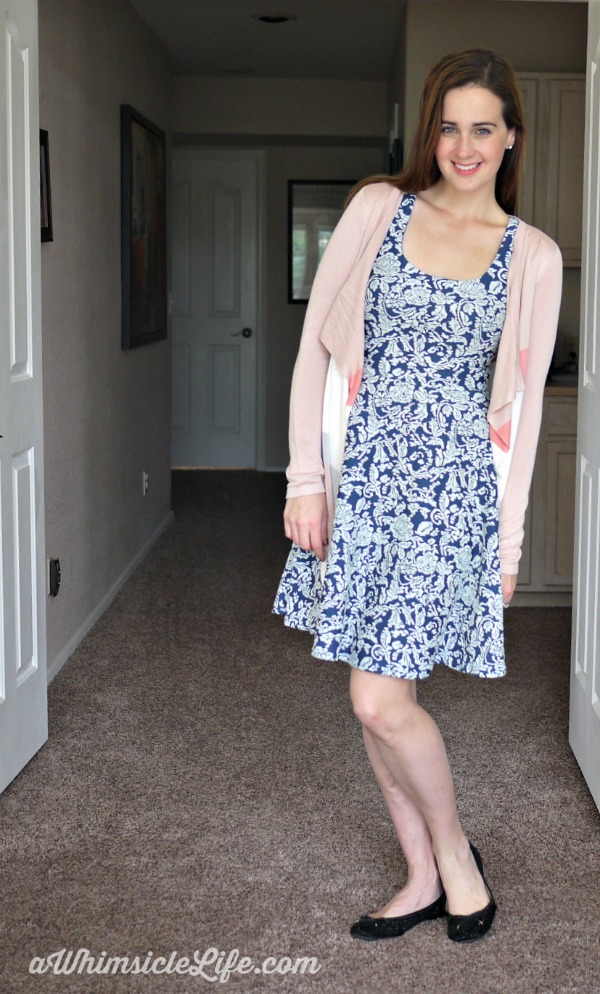 Cute look anyway, but I wasn't in love with either item. So, back to Stitch Fix they went.
Margaret M Emer Printed Cropped Straight Leg Pant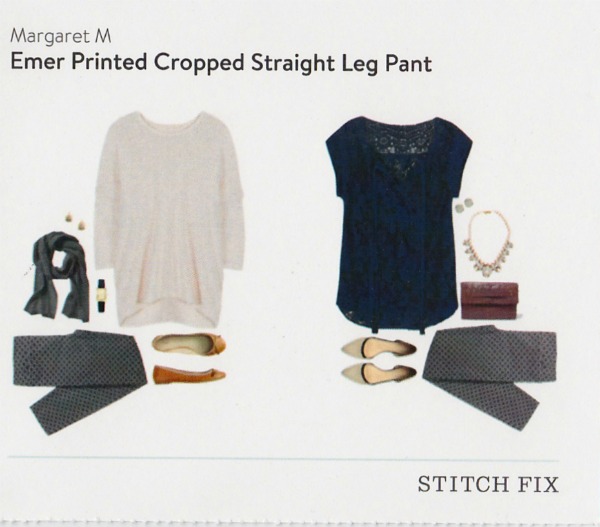 I love that shirt in the outfit to the left. However, I have nothing like it! So I combed the cream area of my color organized closet and found a sleeveless blouse as well as a cream cardigan. The scarf in the style card inspired me to add something long and dangly so I chose two long necklaces to complete the look.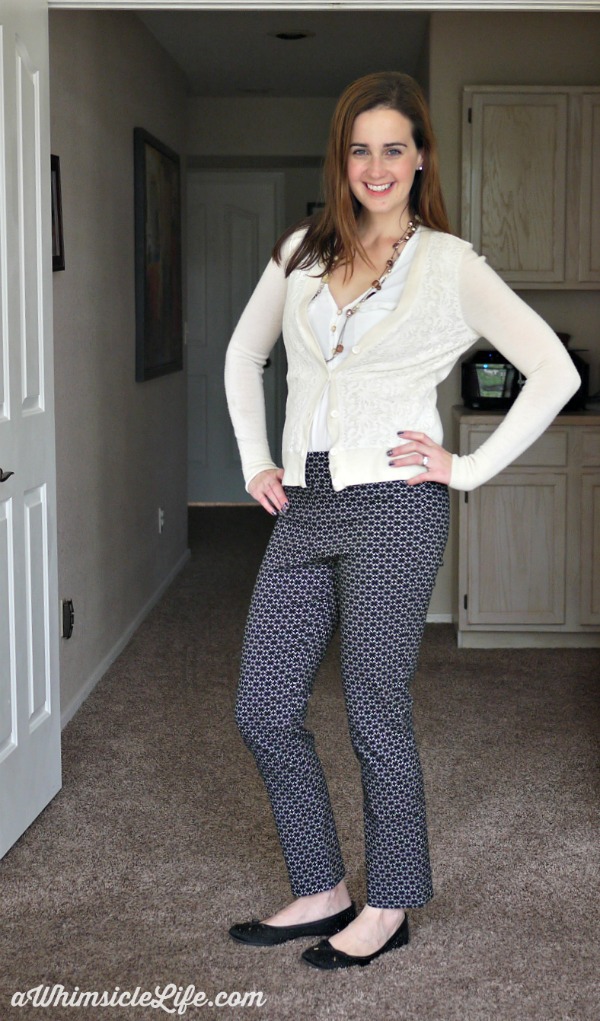 I loved the finished product! I will definitely use my top ensemble in the future. I sent back the pants because of fit. They kept sliding down my hips and I knew I would be constantly pulling them up any day I chose to wear them.
Pixley Colibri Heart Print Tab Sleeve Blouse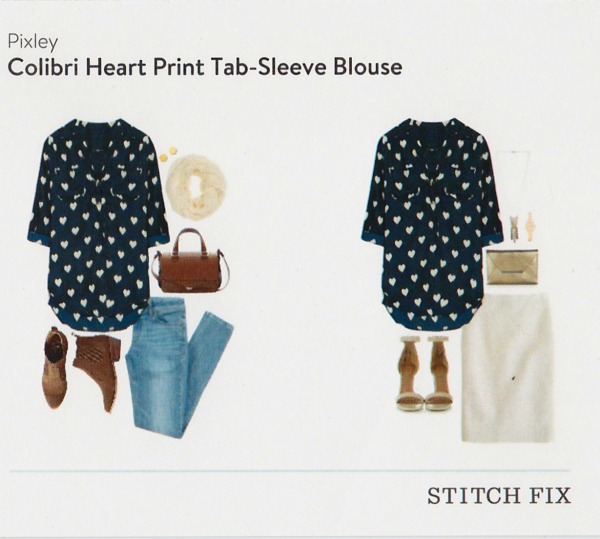 The outfit on the left inspired me here. I grabbed my light wash jeans and yanked them on.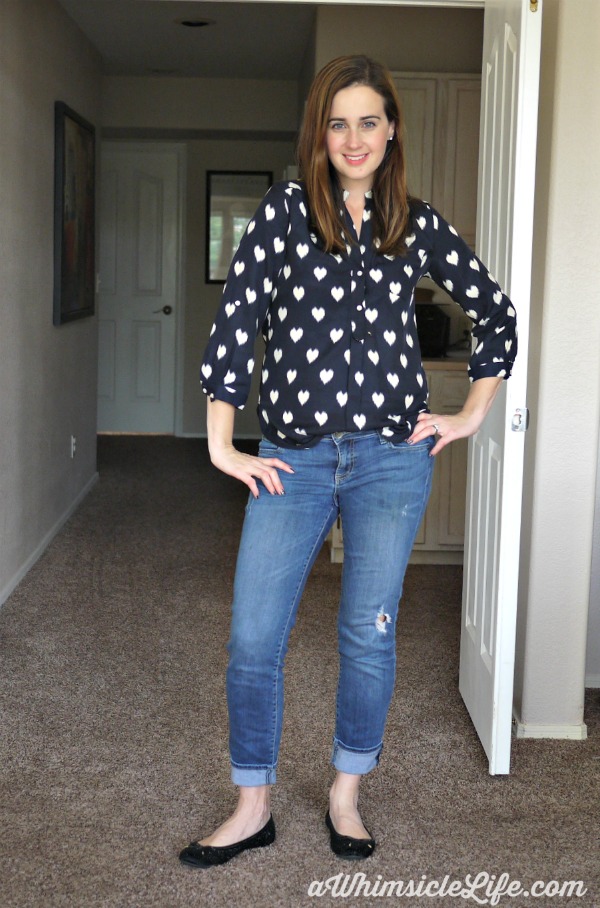 Oh, how I love this blouse! Such a unique polka dot. This one was an easy keep.
Fate Fox Colorblock Sleeve Top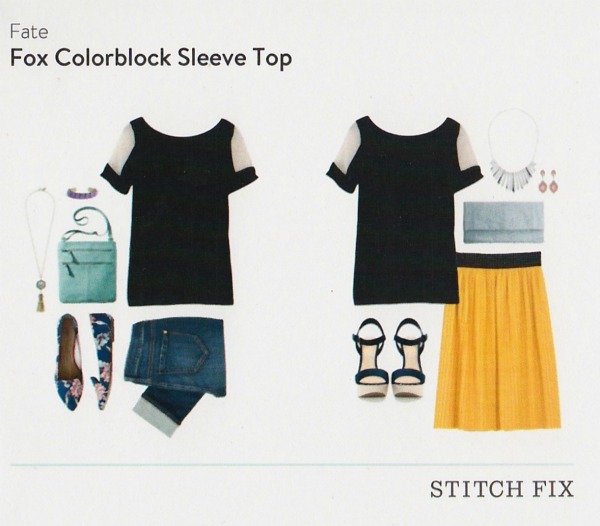 I live in jeans. The style on the left is my jam. I love the shoes as well and the necklace. Next time I go shopping, I'll be keeping those two in mind. And I love the yellow skirt!! I will be pinning this picture to my Stitch Fix pinterest board and begging them to send me that.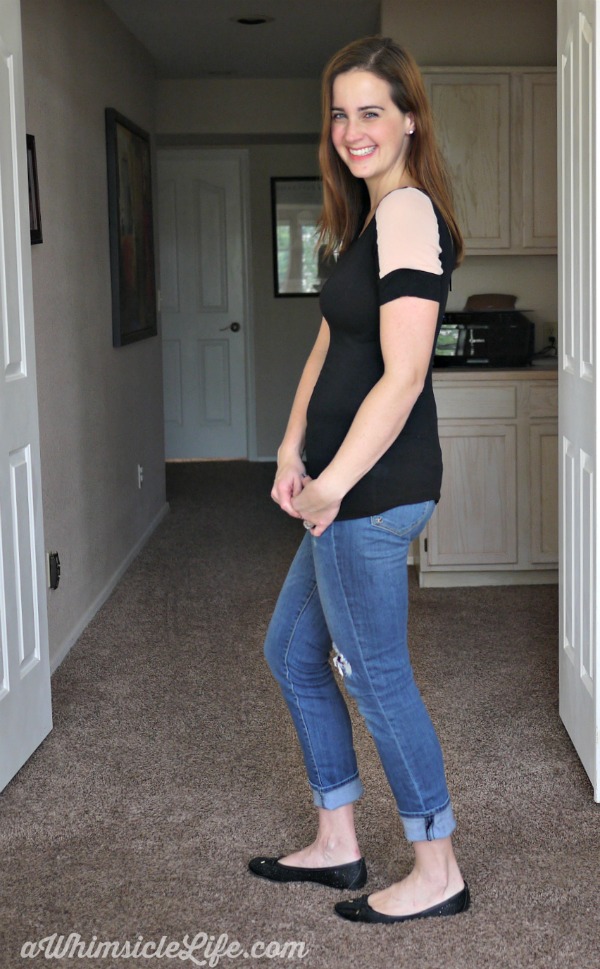 I need a black shirt and this one is unique and not at all boring. So, I kept it!
I found two new pieces in this box that I absolutely love and gained a few new ideas on what to add to my wardrobe. Again, a Stitch Fix
score.

Affiliate links may be used in this post. By ordering a product through this link, I may receive a commission. This helps keep all content on Whimsicle free. I appreciate your support!