Clothes shopping can be an overwhelming experience.  When curating a small wardrobe,  here's how to know what to keep and what to leave on the rack.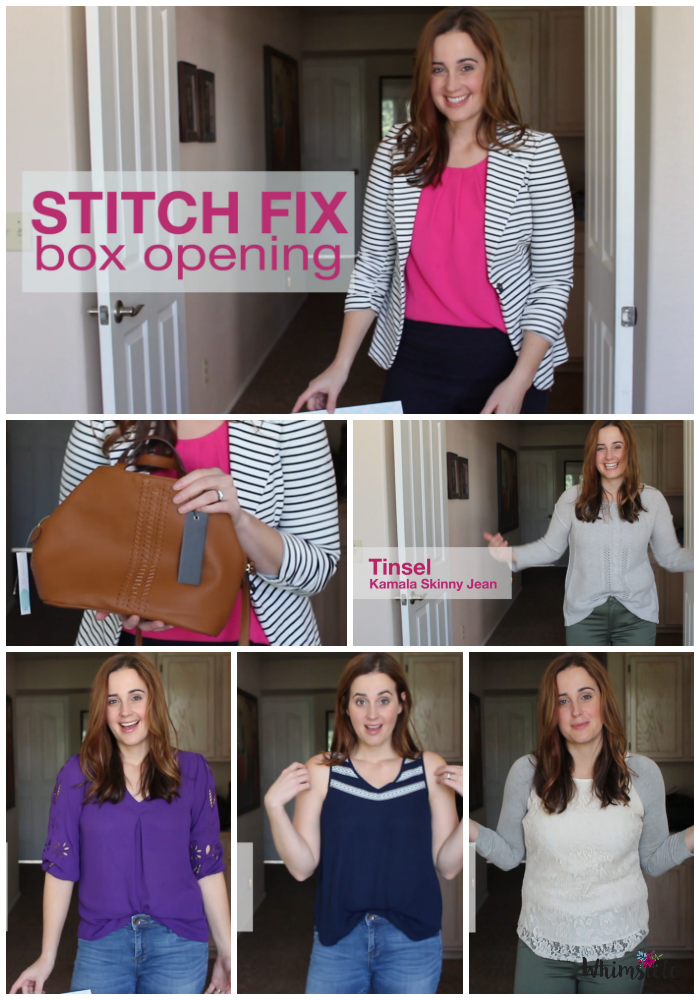 It's no secret that I hate shopping.  I love clothes – but with my kids and the multitude of decisions in every store, I find shopping exhausting.
Thank goodness for Stitch Fix!  I've been a loyal Stitch Fix customer for over three years now.  My stylist picks out five items for me a month based on my personal style and requests.  I try those items on at home, send back the ones I don't like and keep the ones I do.
Now, I know from experience, sometimes it's incredibly hard figuring out what clothes to keep.
For an item to be worthy of your closet, you need to:
absolutely LOVE it.  It can't just be OK
Needs to be different enough from what you already own.
needs to fit your lifestyle
Here's my latest fix:
Now, what to keep.  Let's start from the beginning: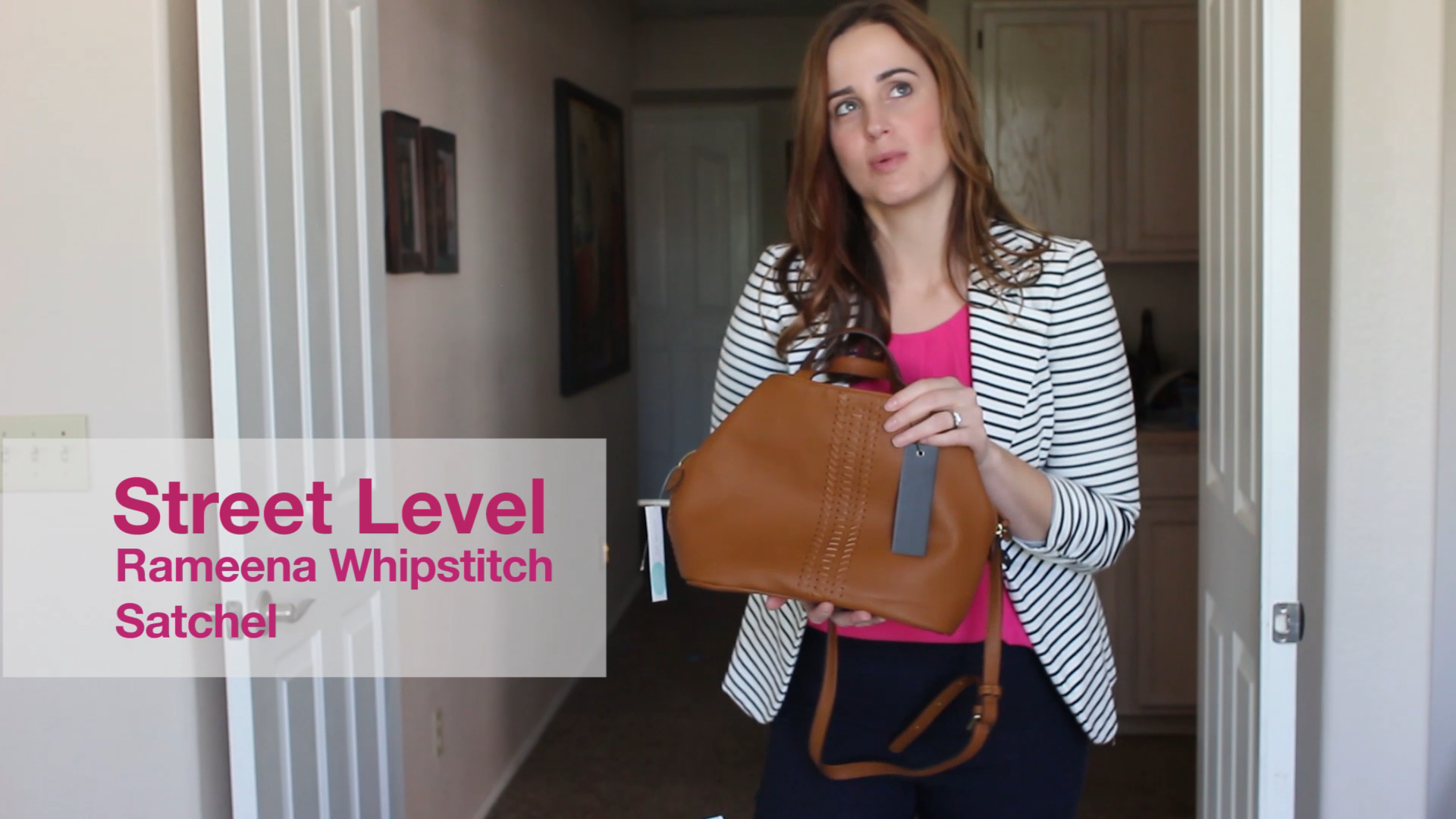 Street Level Rameena Whipstitch Satchel
I needed a new purse.  I specifically requested a brown boho bag.  This fit the bill.
It works with my lifestyle as it's big enough to hold my stuff, as well as my kids' stuff.  Plus, the crossbody strap makes it easy for me to go hands free.
Definite keep.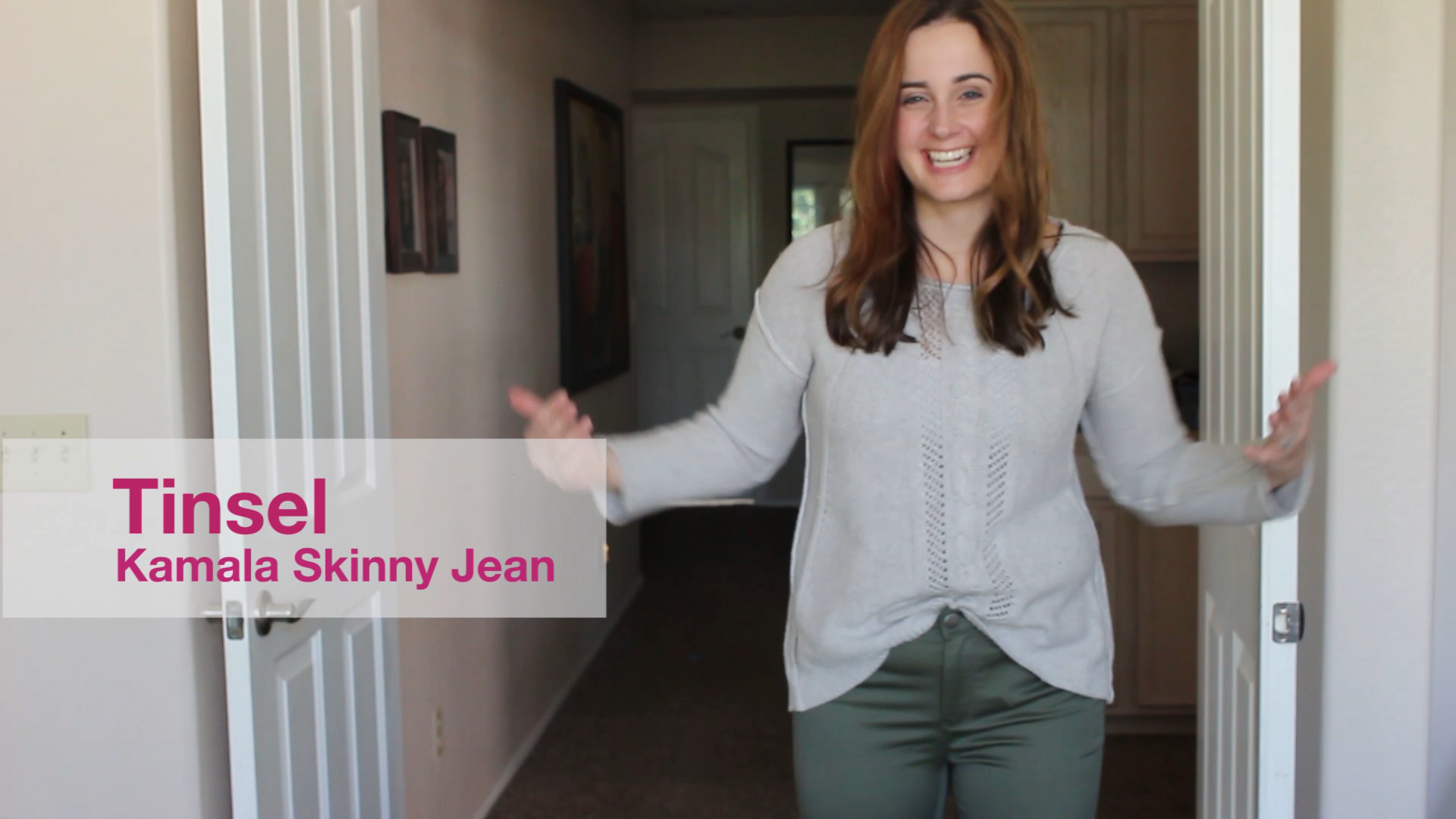 Tinsel Kamala Skinny Jean
I loved these in the video, but while I was editing the video I didn't like the sheen of the pants.
Plus, I had such an obvious underwear line.  I needed a pair of pants this color, but I didn't love these after all and I sent them back.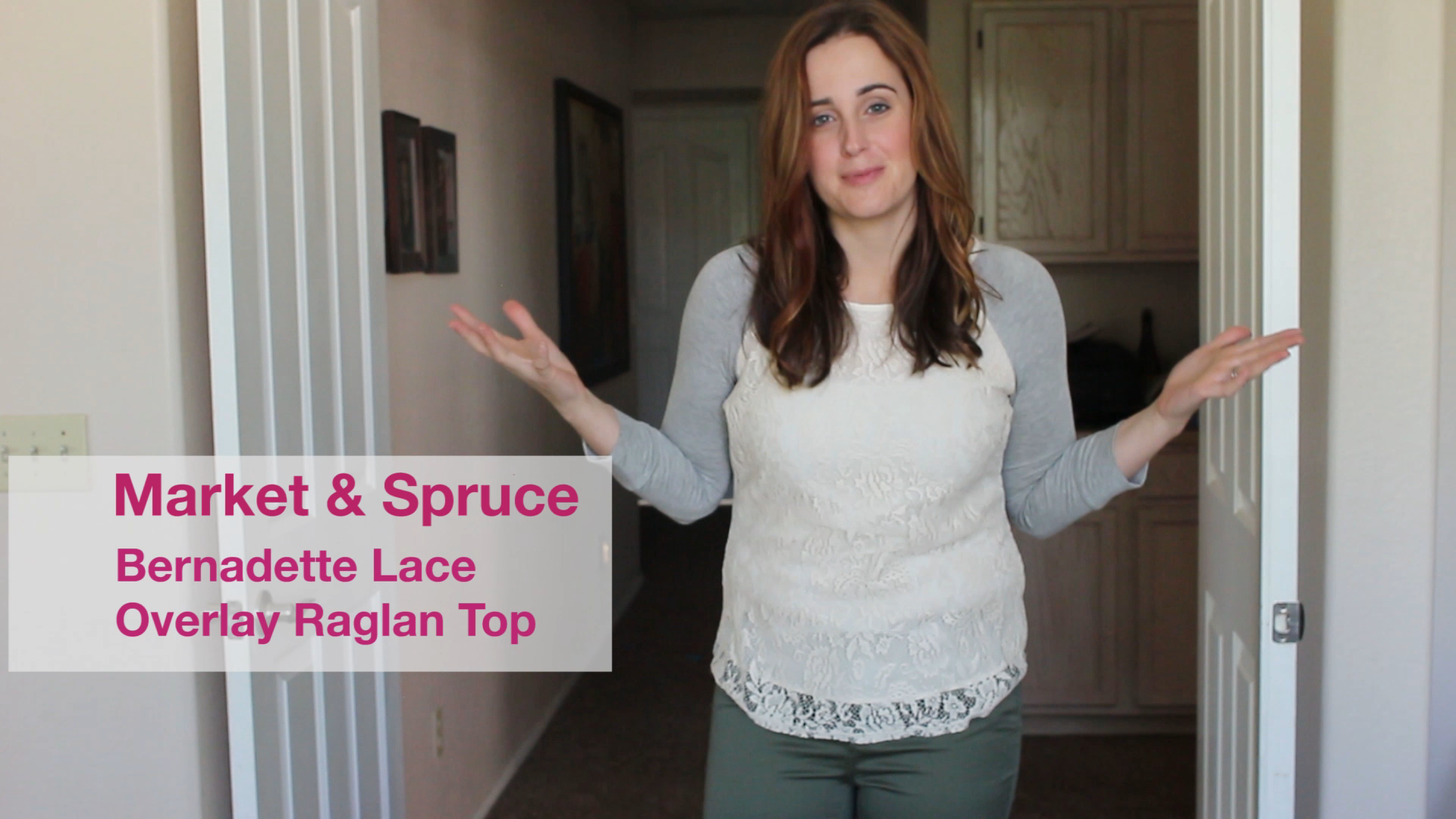 Market & Spruce Bernadette Lace Overlay Raglan Top
This was pretty in theory.  But, it didn't flatter me.  I didn't LOVE it, so I sent it back.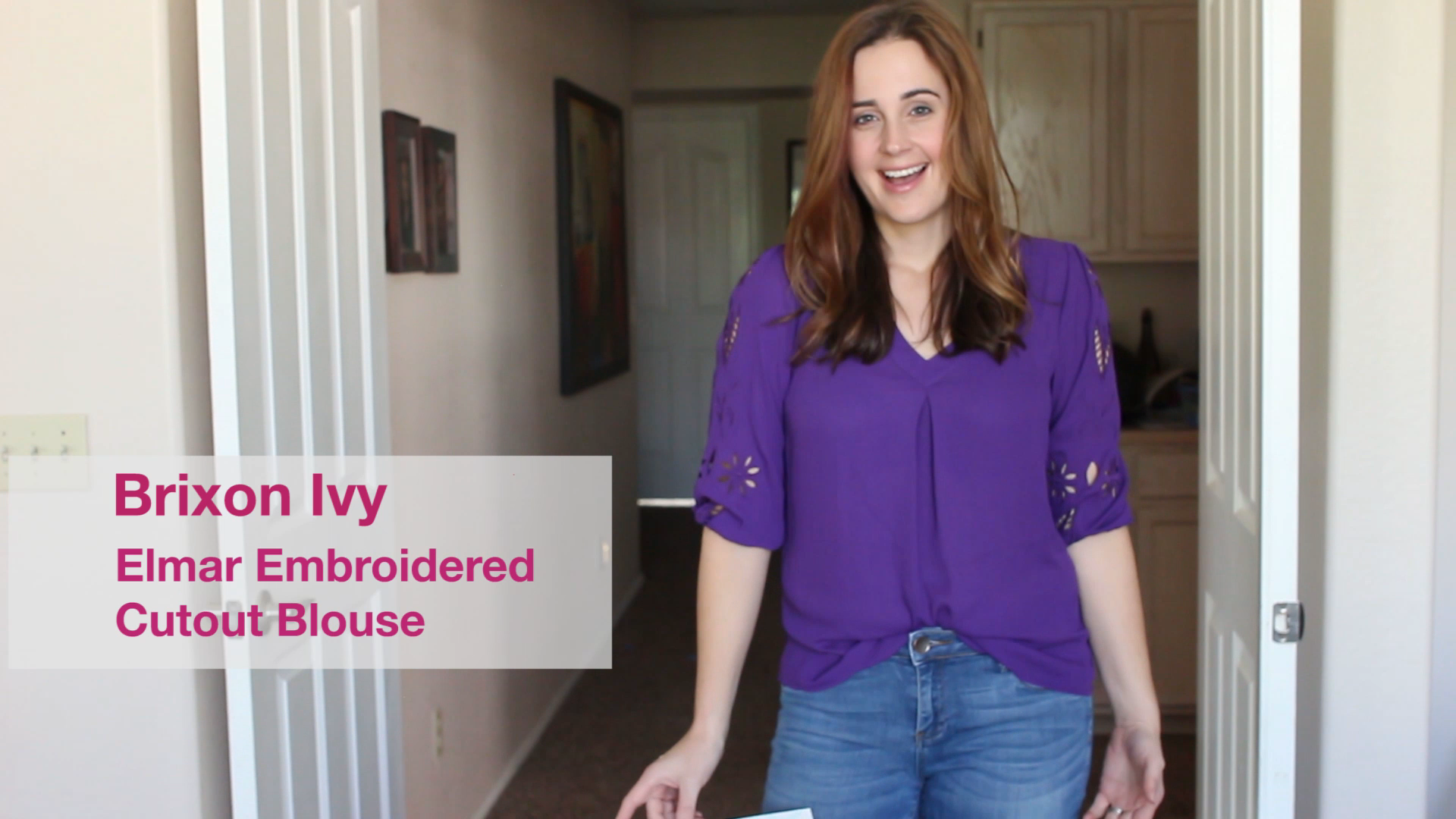 Brixon Ivy Elmar Embroidered Cutout Blouse
Did you see my face when I put this on? Obvious LOVE!  I have nothing like it in my closet and the cut easily transitions from work to kids.  Kept it!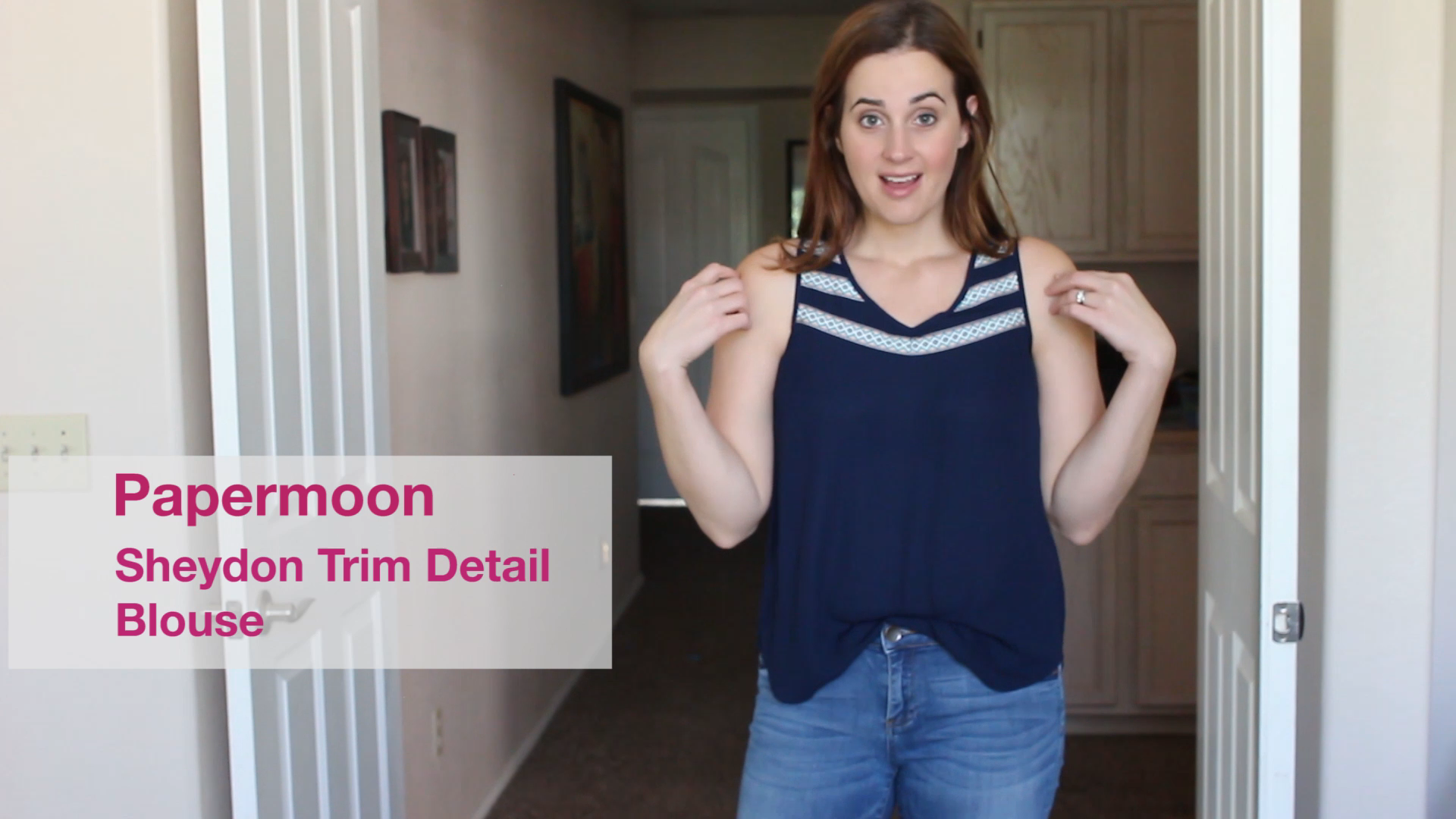 Papermoon Sheydon Trim Detail Blouse
It was OK.  No Love for this one.  I sent it back.
Keeping a few guidelines in mind makes shopping so much easier.  Go with your gut when making decisions.  If you don't LOVE an item, it's not worth your time or money.
Tell me, what tips do you have for clothes shopping?