by Brie Tucker, No Guilt Mom
Your space definitely affects your mood. Have you ever noticed how in some places you feel super relaxed and happy? While others just seem to make your heart race with anxiety as soon as you set eyes on it? Where is your happy place in your home? If you don't have one, then you're in luck- because we are going to tell you how to create a simple and calming happy place in your own home!
In this episode, we are talking with Tasha Agruso, the founder of the popular DIY and home decor website Kaleidoscope Living, creator of Designer in a Binder and House to Home: A Journal for Homeowners, and host of the Colorful Conversations podcast. She helps you create a home you love, no matter your budget. Because if you don't love your home, you aren't living your best life!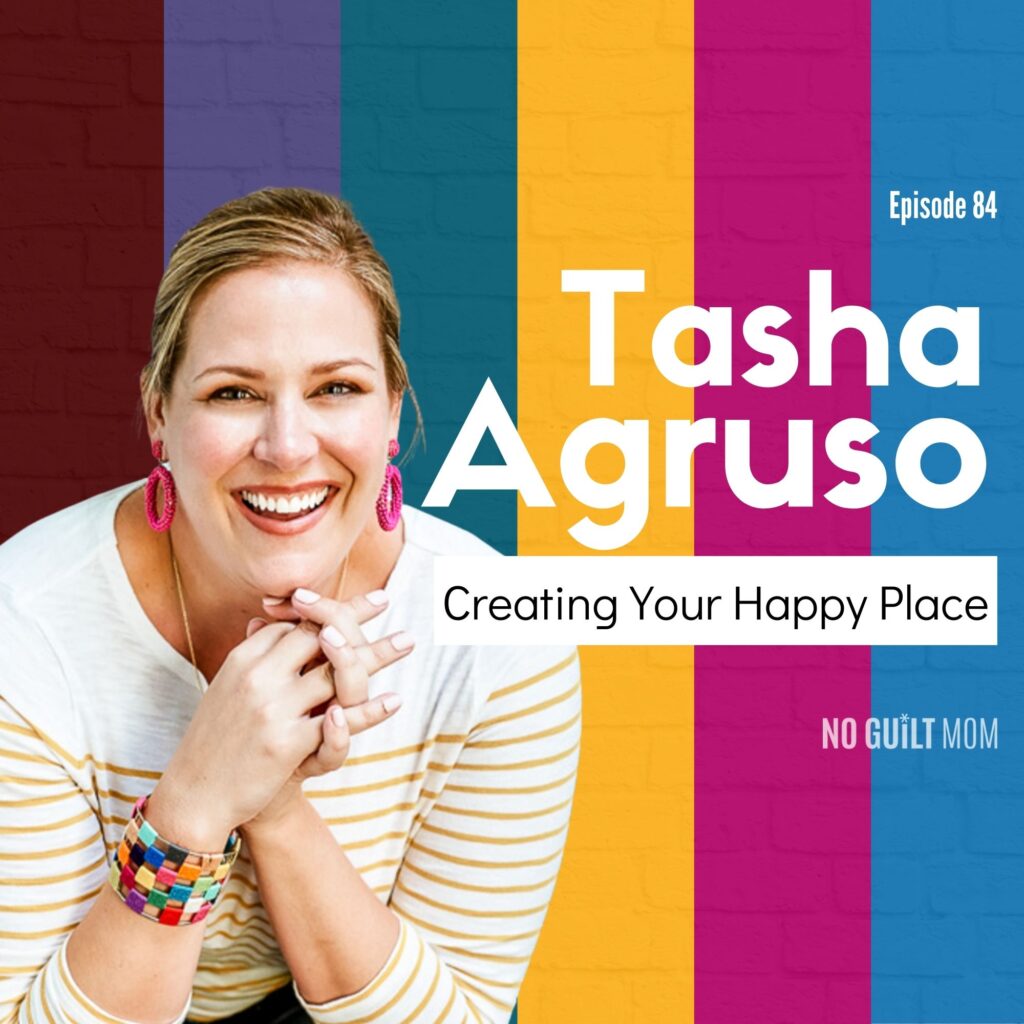 In this episode of the No Guilt Mom podcast you'll learn:
How designing your own space can control the chaos of life
How to find your happy place in design
How to find your own style
3 tips for making your space exactly what you need it to be
Resources We Shared In This Episode:
Happy Parent Checklist This FREE checklist gives you the step-by-step plan to delegate more to your family, feel less overwhelmed and connect in a positive way!
Kaleidoscope Living Learn all about Tasha Agruso here!
Designer In A Binder 25% off Discount Code NOGUILTMOM
@kaleidoscope_living on Instagram
Colorful Conversations Podcast Colorful Conversations is a podcast by friends who are opposite in nearly every way chatting about DIY, home design, and life at home.
The UCLA Cortisol Level test study
Download the episode transcripts HERE
Don't forget to Rate & Review the podcast!
We'd love to hear your thoughts on the podcast! If you could take a moment to Rate & Review the No Guilt Mom Podcast on Apple here we'd be so grateful!
Check out our latest podcast episodes…