How did you learn about good coping skills as a kid? Did your parents model good coping skills and teach you at home? Did you learn good coping skills in school? Or were you an adult before you really knew what good coping skills were. Maybe you are still wondering what they are outside of breathing exercises.
If so, that's okay. Everyone needs coping skills. especially in this day and age. We need them as parents and we definitely need good coping skills for our kids.
In this podcast episode, we talk with Janine Halloran, LMHC, about everything we should and shouldn't do when learning and teaching coping skills. Janine's the founder of Coping Skills for Kids, a therapist, and the author of several books, including the bestselling Coping Skills for Kids Workbook. She creates resources to help kids learn healthy and safe ways to manage stress, anxiety, and anger.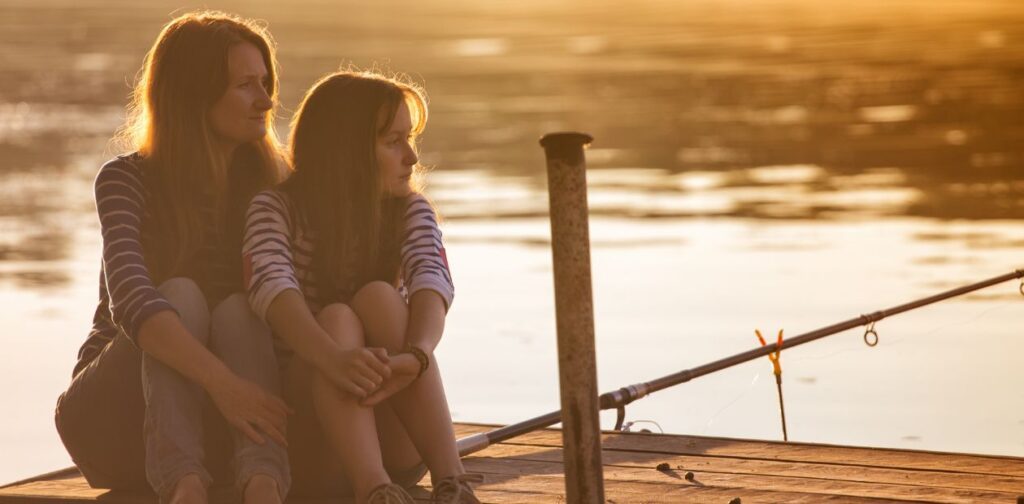 In this episode of the No Guilt Mom podcast you'll learn:
What does it look like when your child is experiencing stress, anxiety, or anger.
What are the 6 different types of coping skills people can use.
What are 3 things parents can do to help their kids' coping skills.
Resources We Shared In This Episode:
Cozi Family Organizer App – Cozi is the #1 organizing app for families. It keeps everyone's schedules and all your lists in one place! Try this Free Family Organizer app!
Happy Parent Checklist This free checklist teaches you a simple 5-step way to get kids to help out more while creating a strong parent-child relationship. You'll learn the fail-proof way to stop doing everything yourself without nagging, reminding, or punishment.
Coping Skills for Kids – Coping Skills for Kids has products and resources to help parents and professionals teach children coping skills.
Coping Skills for Kids Workbook: Over 75 Coping Strategies to Help Kids Deal with Stress, Anxiety and Anger by Janine Halloran, LMHC
Coping Skills for Teens Workbook: 60 Helpful Ways to Deal with Stress, Anxiety, and Anger by Janine Halloran, LMHC
No Guilt Mom YouTube Channel Check us out and subscribe to be notified every time we have new videos added for parents and kids!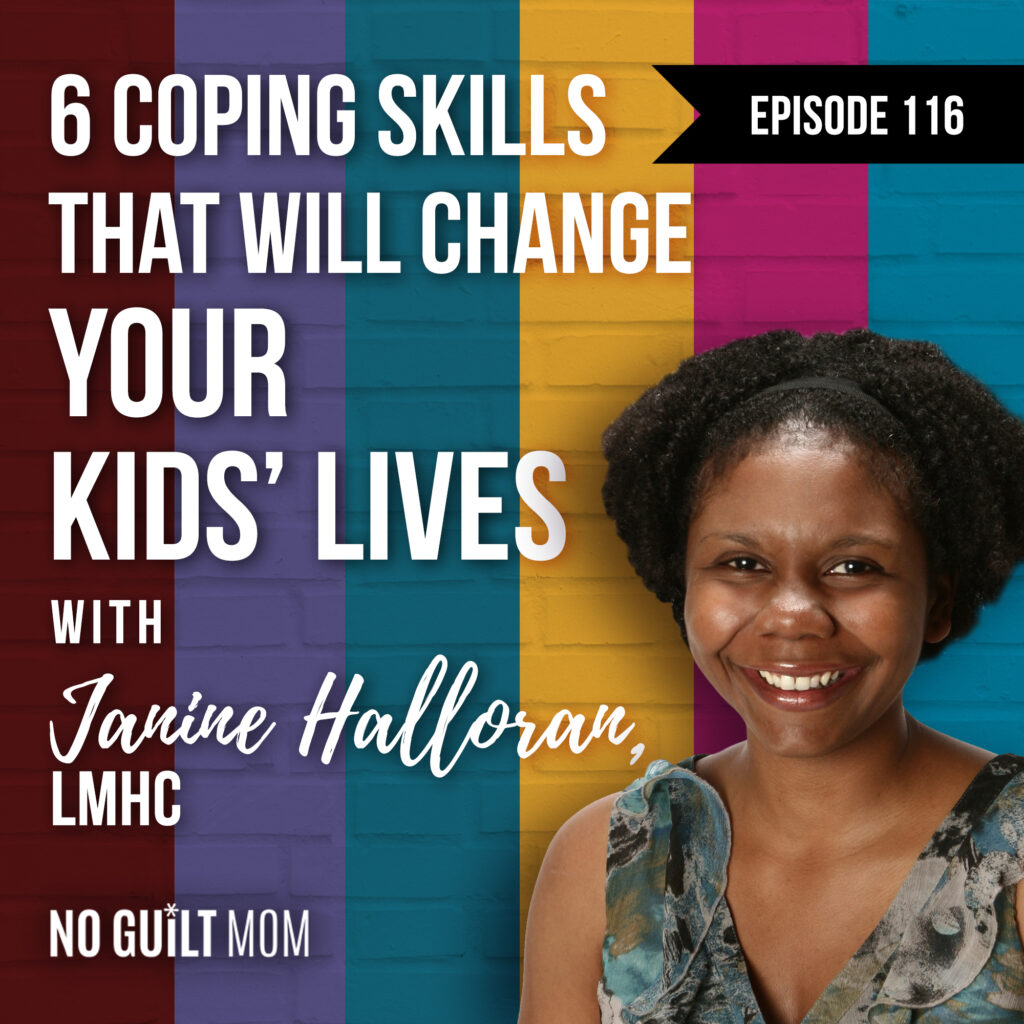 Don't forget to Rate & Review the podcast!
We'd love to hear your thoughts on the podcast! If you could take a moment to Rate & Review the No Guilt Mom Podcast on Apple here we'd be so grateful! Not sure how to do it? We got you covered! Check out this short video we made to show you how to leave a review.
Check out our latest podcast episodes:
Title:
Podcast Episode 116: Six Coping Skills That Will Change Your Kids Lives
Mentions:
anger issues, anxiety, astress, coping skills, good mental health, mental health in kids
Keywords:
teaching good coping skills to kids
Last Updated:
December 9, 2022