Podcast Episode 125: Helping Our Kids Manage Their Worries with Dr. Regine Galanti
It's estimated that about 32% of American teens have anxiety. Are we surprised? Our kids have a lot on their plates: getting good grades, social media, and everything involved with that, navigating and maintaining friendships. And it gets even more difficult when you add anxiety to the mix. And as moms, we often feel like it's our job to take it all on, support, and even fix it all for our kids. Guess what? You're not supposed to be your child's therapist! You can't fix it all.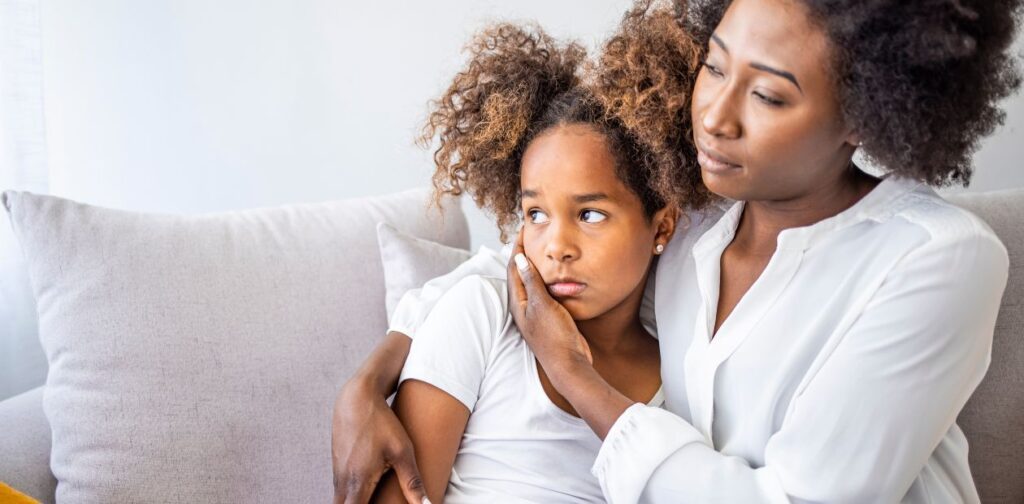 In this episode, we are talking with Regine Galanti. She's the founder of Long Island Behavioral Psychology, a private practice in NY, and Author of Anxiety Relief for Teens her newest book, When Harley Has Anxiety. She specializes in helping kids, teens, and parents manage anxiety through Cognitive Behavioral Therapy (CBT), and specifically giving them tools to help them face their fears.
We share all the fears we have as parents about our kids' anxiety, how our own beliefs can affect how we view anxiety in our kids and what we can actually do to help our kids if we feel they're struggling with anxiety.
Resources We Shared:
Happy Mom Summit A FREE 6-day virtual event to help you ​​yell less & have more patience!
When Harley Has Anxiety: A Fun CBT Skills Activity Book to Help Manage Worries and Fears by Regine Galanti PhD – When worries and fears come along, Harley the Hedgehog can handle them—and so can your child! A fun activity book for coping with anxiety, for kids ages 5 to 9.
Anxiety Relief for Teens: Essential CBT Skills and Mindfulness Practices to Overcome Anxiety and Stress by Regine Galanti PhD – Is anxiety disrupting your life? With proven CBT-based skills and mindfulness techniques, this book can be your guide out of the spiraling stress of anxiety and get you back on track to living a happy and healthy life.
No Guilt Mom YouTube Channel Check out everything we have and subscribe to be notified every time we have new videos added for parents and kids!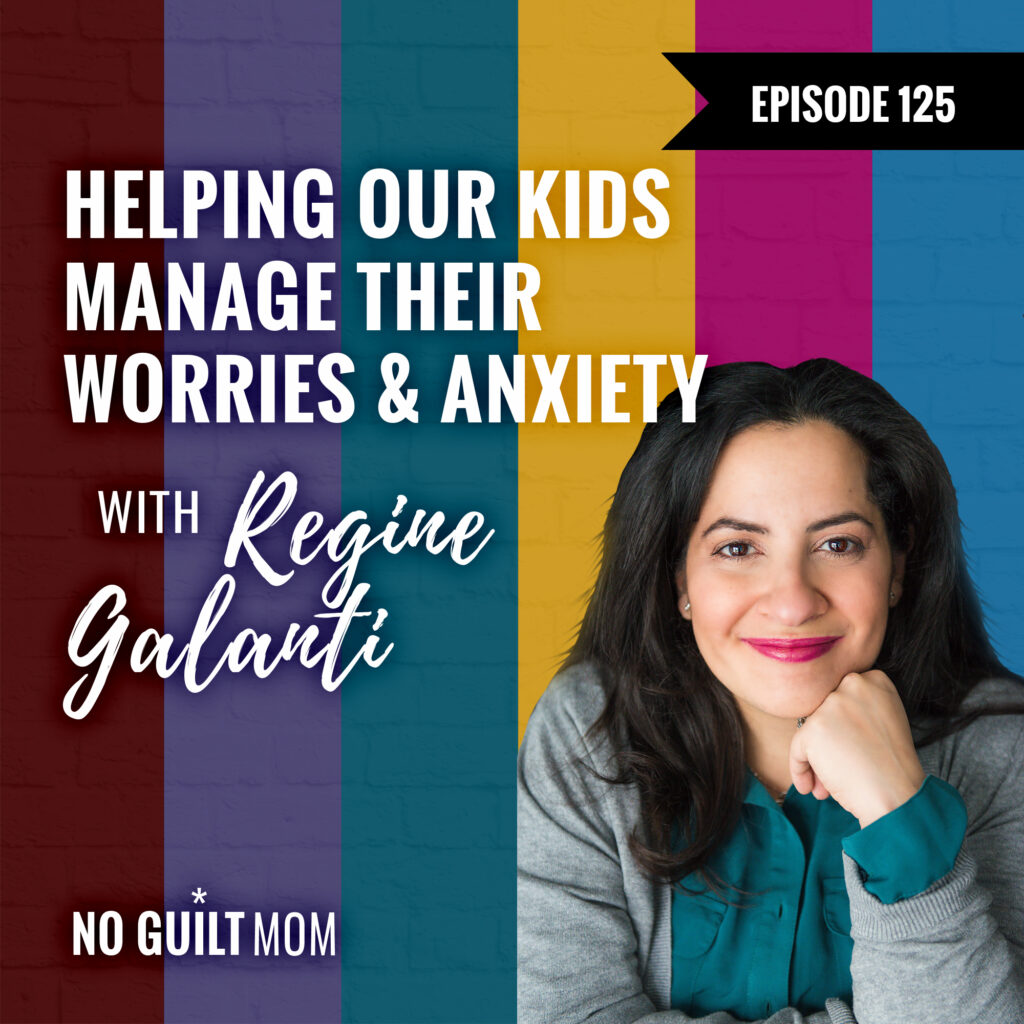 Don't forget to Rate & Review the podcast!
We'd love to hear your thoughts on the podcast! If you could take a moment to Rate & Review the No Guilt Mom Podcast on Apple here we'd be so grateful! Not sure how to do it? We got you covered! Check out this short video we made to show you how to leave a review.
Listen on Spotify? You can rate us there too!