Podcast Episode #153: Why We Get Triggered and What We Can Do About It with K. Domiana Ndour
Have you recently had a day where just one too many things piled up, and before you know it, you feel triggered and just explode? Yep. Been there too. Why do we get triggered sometimes? Well, it may be because so many days we:
wake up to the sound of one of our kids crying,
have gotten hit by an airborne toy thrown in a fit of emotion by one of our kids,
walk into a trashed living room after we've asked for it to be cleaned a dozen times, or
have a child attached to us and touching us ALL. DAY. LONG.
The truth is that at some point we all get triggered, we snap, and then we need a reset- something to help us come back down to our normal, calm state.
In this podcast episode, we are excited to welcome K. Domiana Ndour. She's a retired Professional Basketball Player turned two-time Bestselling Author, Somatic Healer, Coach, International Speaker, Certified Yoga Instructor, Babywearing Educator, wife, and mom.
We have a real conversation about the stressors of everyday life as a mom, how "mom rage" is real, and what you can do to not only help you recognize your triggers, but how you can bring yourself back from a place where it feel like everything (including your energy) is just being sucked out.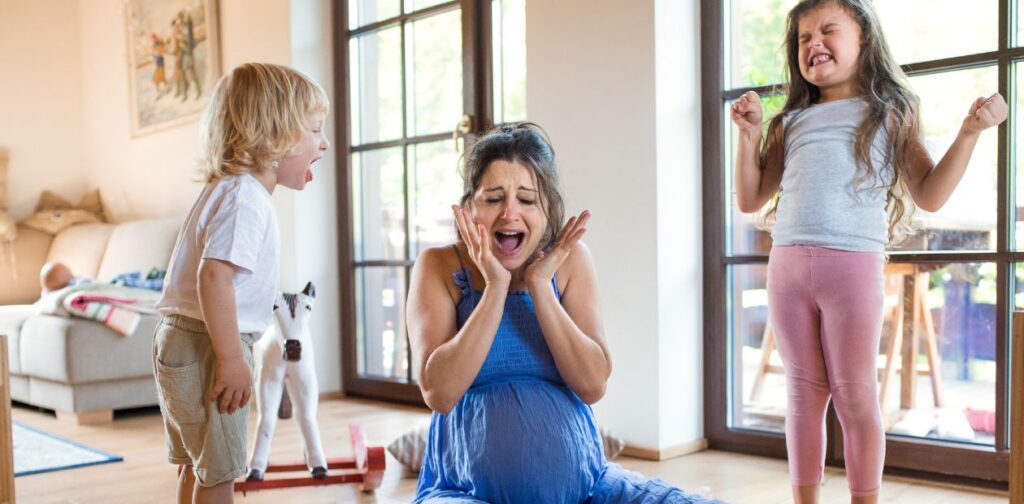 In this episode of the No Guilt Mom podcast you'll learn:
How to recognize your energy leaks.
What is somatic healing and how it helps you.
What are some common triggers we have as moms.
Practical ways to help you identify your triggers.
Here's a glance at this episode…
[8:51] How to know when you need to use mindfulness tools… as a mom
[10:01] Common triggers we need to be on the lookout for
[12:26] Why time doesn't heal all wounds
[16:10] The difference between setting boundaries and holding boundaries
[16:39] What are energy leaks
[18:31] How do you get through energy leaks and gain somatic healing
Resources We Shared In This Episode:
Be Resilient Summit – The Be Resilient Summit is a free online event that gives kids & parents the tools to be kind, manage stress and persevere through challenges. This summit will be held live October 17th-24th, 2002.
Help! My Husband Is Hardly Home: 8 Steps to Feel Supported While Raising Your Family by Kelsey Domiana
Help! I Need a Break from Motherhood: The Stay-at-Home-Mom's Guide to a Balanced Life by K. Domiana Ndour
K. Domiana– Coaching and healing from K Domiana, a retired pro athlete turned 2x best-selling author equipping moms and kids with the tools to heal, regulate emotions, and manifest.
No Guilt Mom YouTube Channel Check us out and subscribe to be notified every time we have new videos added for parents and kids!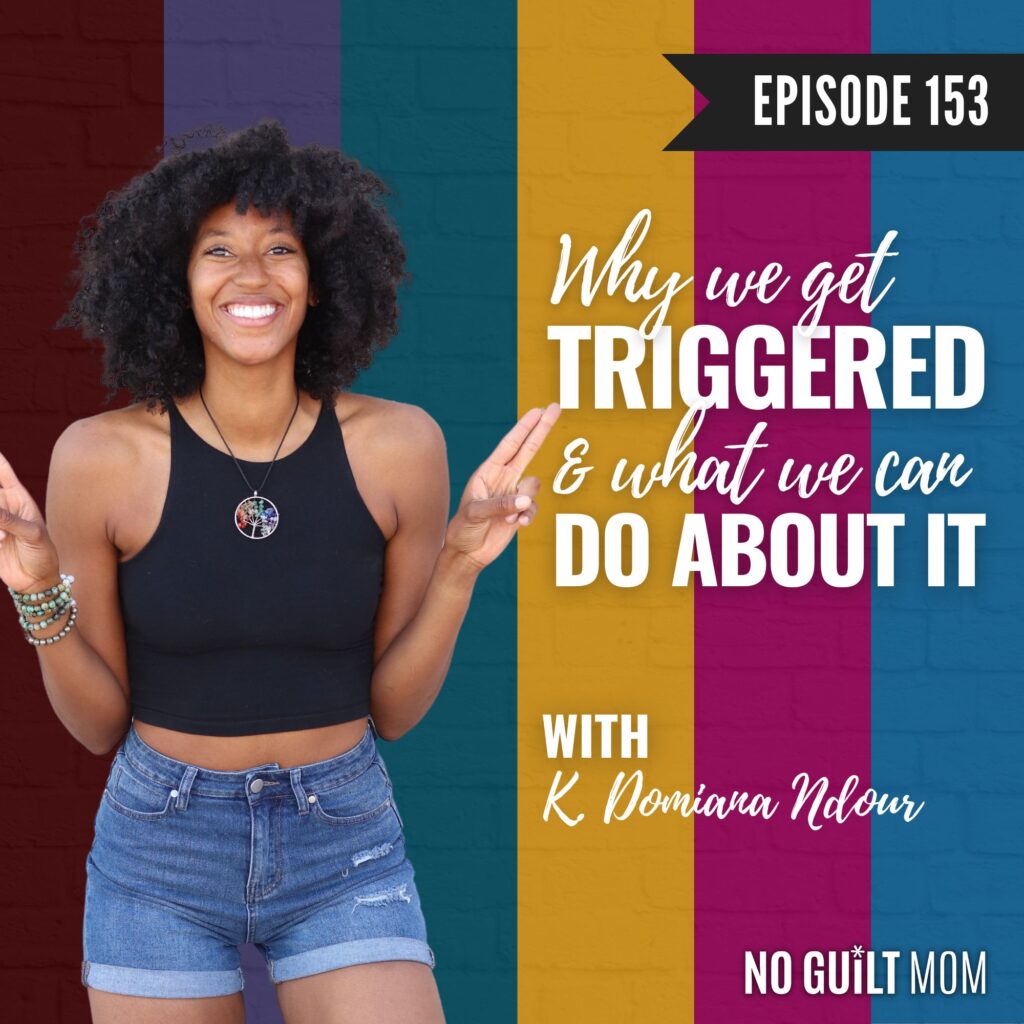 Don't forget to Rate & Review the podcast!
We'd love to hear your thoughts on the podcast! If you could take a moment to Rate & Review the No Guilt Mom Podcast on Apple here we'd be so grateful! Not sure how to do it? We got you covered! Check out this short video we made to show you how to leave a review.
Listen on Spotify? You can rate us there too!
Check out our latest podcast episodes:
Title:
Podcast Episode #153: Why We Get Triggered and What We Can Do About It with K. Domiana Ndour
Mentions:
burnout, K Domiana, somatic healing, stress relief for moms, triggered
Keywords:
why we get triggered
Last Updated:
October 2, 2023