I feel like as a parent, I have gotten some thick skin over the years.
A kid pees or poops their pants? Been there- dealt with that!
Projectile vomiting in the car on a long road trip in the middle of the hot summer? No problem!
But when you bring up having a sex talk with my kids- I break out into a cold sweat!
And I know I'm not alone. So many parents feel a good amount of nervousness and discomfort when we even think about talking to our kids not only about sex, but about sexuality, masturbation, and everything else in between.
That's why we brought in the big guns for you (and me) to help us get over this fear and finally get comfortable with having sex talks with our kids. 

In this podcast, we welcome Amy Lang, sexual health educator, podcaster, and author of the new book, "Sex Talk With Tweens: What To Say & How To Say It". Amy has been a sexual health educator for over 25 years. Surprised by her discomfort with just the idea of talking with her young son about his body, she knew she needed help. Amy did a bunch of research to learn how to talk with kids about bodies and sexuality and realized she could help other parents with this important part of parenting.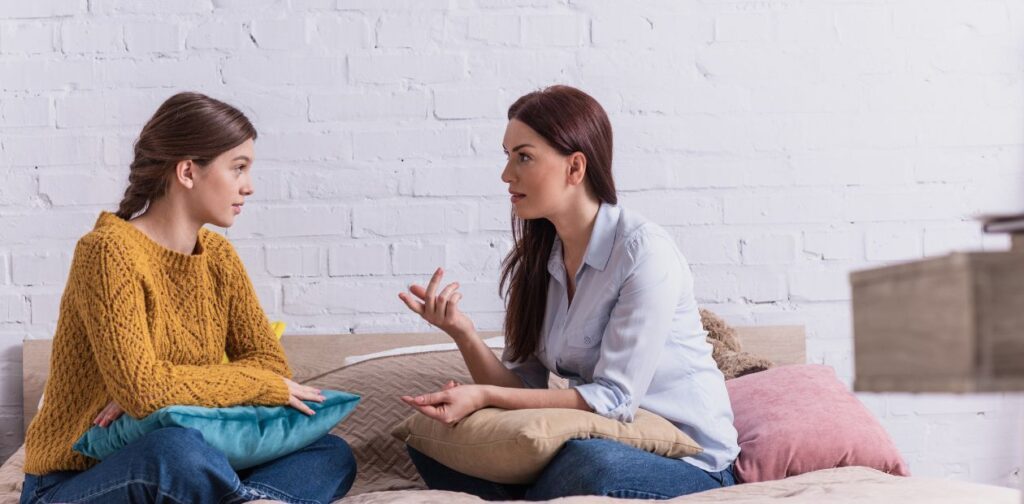 In this episode of the No Guilt Mom podcast you'll learn:
How to start those uncomfortable (but necessary) conversations with your kids about sex and sexuality
What red flags do you need to teach your kids to identify to keep them safe when online
What you can start doing now to protect your child online.
How to talk to your kids when they are even more embarrassed than you to talk about sex
Why the formula Facts, Values. & Limits works 
Here's a glance at this episode…
[5:18] How any kid can be a victim of grooming online
[6:39] Why you need realistic expectations of what your child will face online
[8:34] How riding in the car is like monitoring and filtering
[12:13] When to start the talk about sex with your kids so you can establish yourself as the go-to expert as opposed to the internet or their friends
[13:51] Tips on how to talk to your kids about sex when you have a kid who is very resistant.
[21:09] Make a mind shift from negative prevention to intellectual preparation
Resources We Shared In This Episode:
Be Resilient Summit – The Be Resilient Summit is a free online event that gives kids & parents the tools to be kind, manage stress, and persevere through challenges. This summit will be held live October 17th-24th, 2002.
Bark– Bark's affordable, award-winning dashboard proactively monitors text messages, YouTube, emails, and over 30 other different social apps for potential safety concerns, so busy parents can save time and gain peace of mind. Use the code NOGUILT to get a lifetime discount of 15% off your monthly subscription.
Qustodio – a worldwide all-in-one parental control and digital well-being solution for parents.
Amy Lang, MA – Simple and effective tips and tools to start the sex talks
Sex Talks with Tweens: What to Say & How to Say It by Amy Lang
Just Say This Podcast – Check out these 2 podcast episodes of Amy's:
Episode 29: All About Boys! (parents of girls should listen too)
Episode 110: Santa vs. porn, supporting an asexual kid and eight-year-olds and boyfriend/girlfriend play
Behind Their Screens by Emily Weinstein
No Guilt Mom Mindset – A free printable with our six No Guilt Mom Mindsets to help you second guess less, and feel more confidence every day in your parenting.
No Guilt Mom YouTube Channel Check us out and subscribe to be notified every time we have new videos added for parents and kids!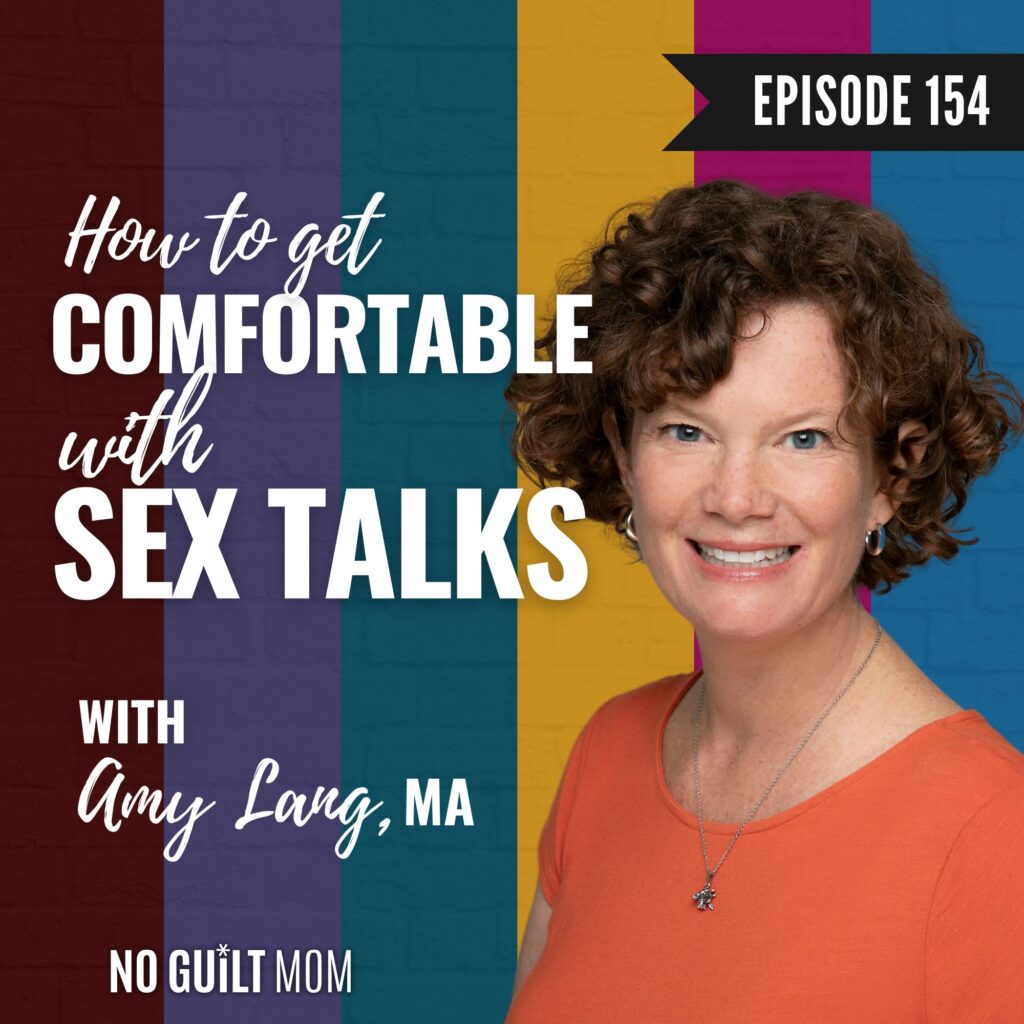 Don't forget to Rate & Review the podcast!
We'd love to hear your thoughts on the podcast! If you could take a moment to Rate & Review the No Guilt Mom Podcast on Apple here we'd be so grateful! Not sure how to do it? We got you covered! Check out this short video we made to show you how to leave a review.
Listen on Spotify? You can rate us there too!
Check out our latest podcast episodes: