by Brie Tucker, No Guilt Mom
Chances are good that at some point in your life, you have had a disagreement with your partner over money. Money issues are a high conflict topic in any marriage. Many studies show that as many as 41% of divorces are over money disputes.
That's a lot of people experiencing the same problem. But we have experts today to help us with the age-old problem of money issues and relationships!
Talaat and Tai McNeely, are the Founders of His and Her Money, The His and Her Money Show Podcast and author of the book, Money Talks: The Ultimate Couples Guide To Communicating About Money. They help individuals and couples get on the same page financially and create a life of freedom. They currently live in Chicago with their 3 children (under the age of 11!).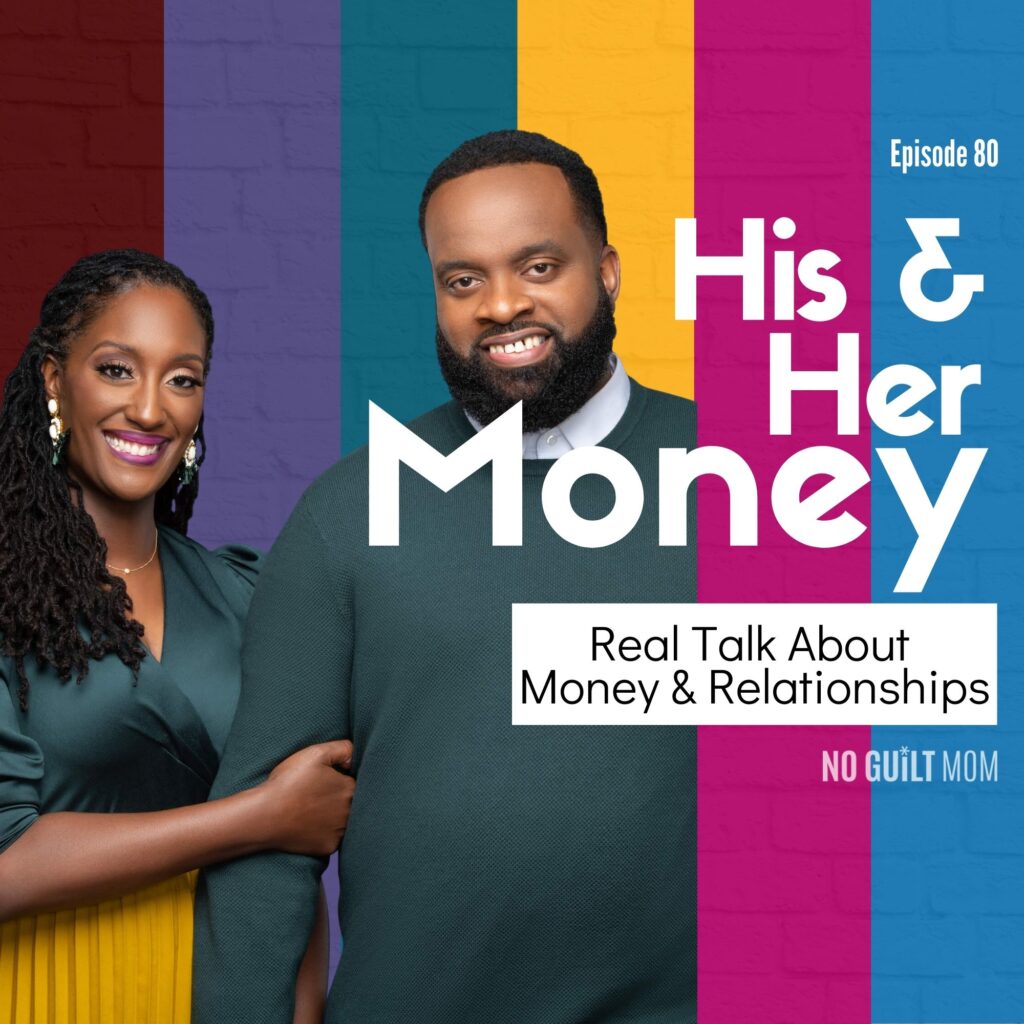 In this episode of the No Guilt Mom podcast you'll learn:
What are good and not-so-good money habits
The biggest money-related pitfalls in relationships (& how to avoid them)
How to have a "dream date"
How to thrive in your money habits as a family
Resources We Shared In This Episode:
Happy Parent Checklist – This FREE checklist gives you the step-by-step plan to delegate more to your family, feel less overwhelmed and connect in a positive way!
Money Talks: The Ultimate Couples Guide To Communicating About Money by Talaat and Tai McNeely
YouTube Video of Talaat and Tai paying off their mortgage with their kids at the bank
Download the podcast transcript HERE
Don't forget to Rate & Review the podcast!
We'd love to hear your thoughts on the podcast! If you could take a moment to Rate & Review the No Guilt Mom Podcast on Apple here we'd be so grateful!
Check out our latest podcast episodes here…