Podcast Episode 185: Why Screen-Free Parenting is a Cool Idea (But it Won't Work) with Dr. Katie Davis
The recommendations are everywhere. Kids should grow up without screens. The research is sound, and the idea is great. But in what universe, does screen-free parenting actually work??
This week on the podcast, we're chatting with Dr. Katie Davis, an associate professor and director of the Digital Youth Lab at the University of Washington. Dr. Davis uses her expertise in parenting her own son, her time spent as a classroom teacher, her TWO Masters Degrees and Doctorate from Harvard(!), and her nearly 20 years of research in digital technology's impact on child development to provide practical advice on raising kids with an appropriate and balanced approach to technology.
Listen in as we discuss how the term "screen time" in itself is problematic, what to beware of in kids' apps (and how they're intentionally designed to suck them in), the importance of engagement with tech being self-directed, and why we should all strive to be Good Enough digital parents.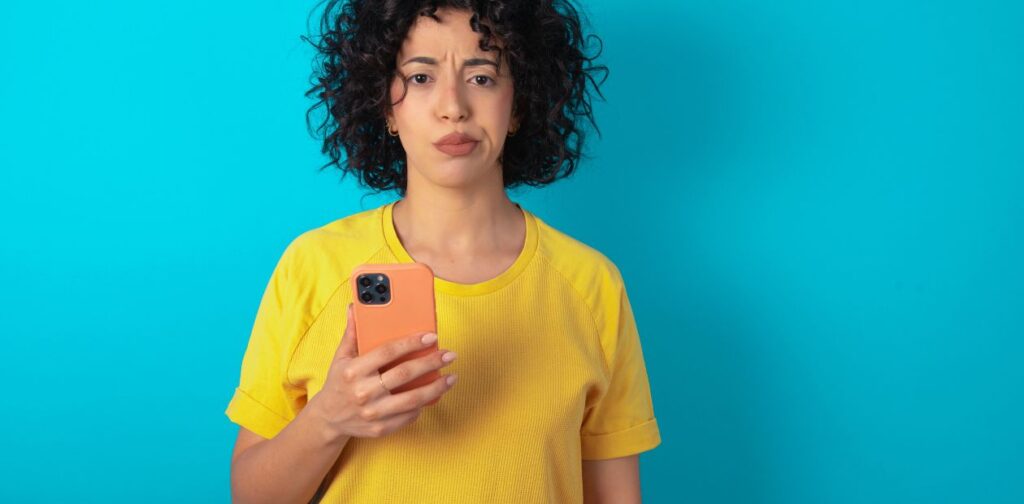 In this episode of the No Guilt Mom podcast you'll learn:
Why screen time recommendations should be based on the child and their developmental stage, as well as the context in which they use technology, not one-size-fits-all generalized guidelines.
How technology can be used to enhance our children's learning (even more than books!).
Tips for creating a media plan for our families that takes into account our unique values, priorities, and schedules.
The importance of being mindful of the messages we send about tech use to our kids and how to aim for a balanced approach.
Resources we shared in this episode:
Balance VIP – Are you stressed out, feeling like you're doing it all on your own? Through personal coaching and accountability, you will break through your overwhelm and follow through with your goals to be the happy mom you were meant to be In this exclusive coaching program for women!
Technology's Child: Digital Media's Role in the Ages and Stages of Growing Up by Dr. Katie Davis
Sign up for Dr. Katie Davis's newsletter HERE
You are Such a Good Day (song by @Ilovefarideh)
No Guilt Mom YouTube Channel – Check us out and subscribe to be notified every time we have new videos added for parents and kids, as well as video footage from our podcast episodes!

Download the transcripts HERE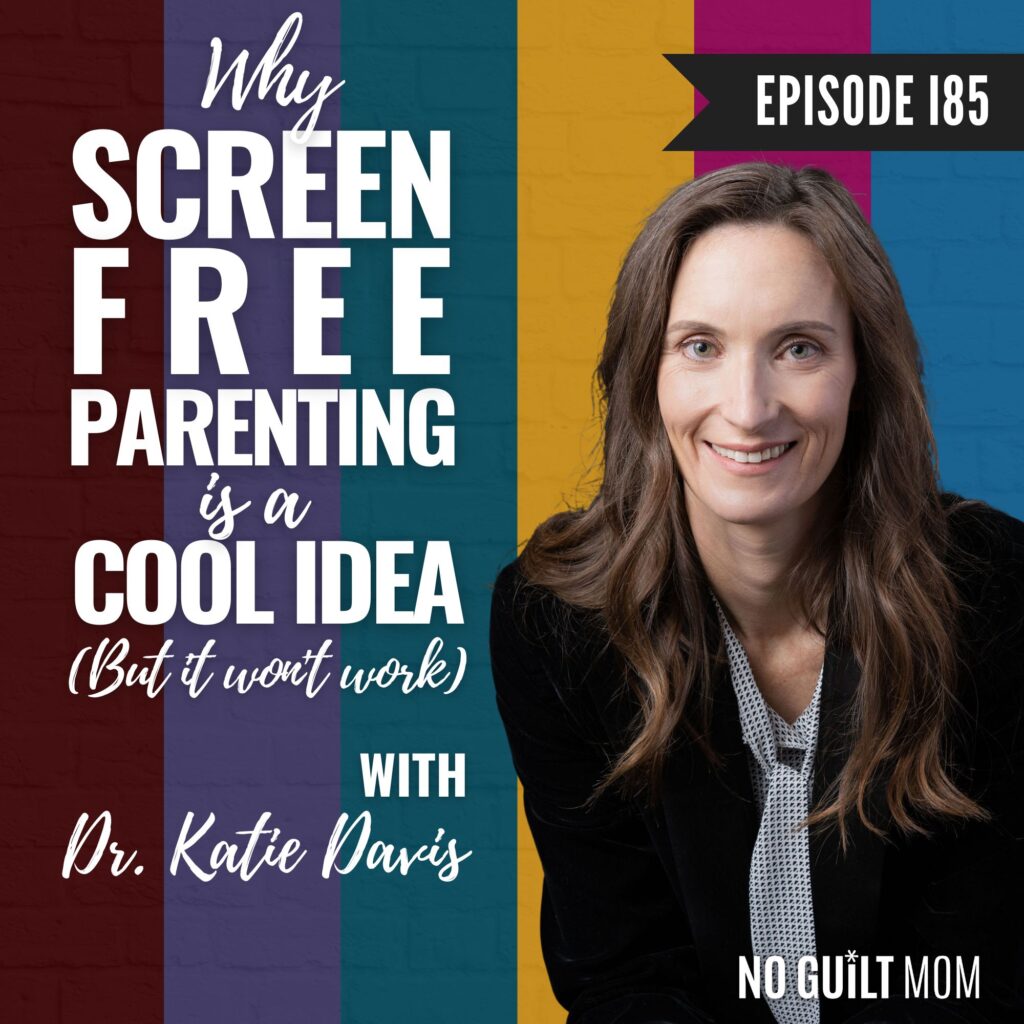 Don't forget to Rate & Review the podcast!
We'd love to hear your thoughts on the podcast! If you could take a moment to Rate & Review the No Guilt Mom Podcast on Apple here we'd be so grateful! Not sure how? We've got you covered! Check out this short video we made to show you how to leave a review.
Listen on Spotify? You can rate us there too!
Check out our latest podcast episodes:
Title:
Podcast Episode 185: Why Screen-Free Parenting is a Cool Idea (But it Won't Work) with Dr. Katie Davis
Mentions:
Episode, good enough parneting, how to reduce screentime, Katie Davis, limiting screentime for kids, parenting tips, positive parenting, screen time
Keywords:
parenting without screens
Last Updated:
September 22, 2023