Podcast Episode 182: How to be a Tech-Healthy Family with Andrea Davis
May is the month of our our Digital Detox Challenge here at No Guilt Mom and we are so excited to bring you this week's podcast episode! JoAnn & Brie sit down with Andrea Davis to discuss the ways to be a tech healthy family.
Andrea is the founder of BetterScreenTime.com and the author of Creating a Tech Healthy Family, which you can find on Amazon (and we highly recommend you do!). This discussion is a perfect fit for our community as Andrea is all about helping parents worry less about tech and connect more with their kids, which you know we are all about too!
It's so refreshing to hear somebody talk about how screen time can be used for good, as well as being aware of the dangers and educating kids about it. Check it out to hear for yourself!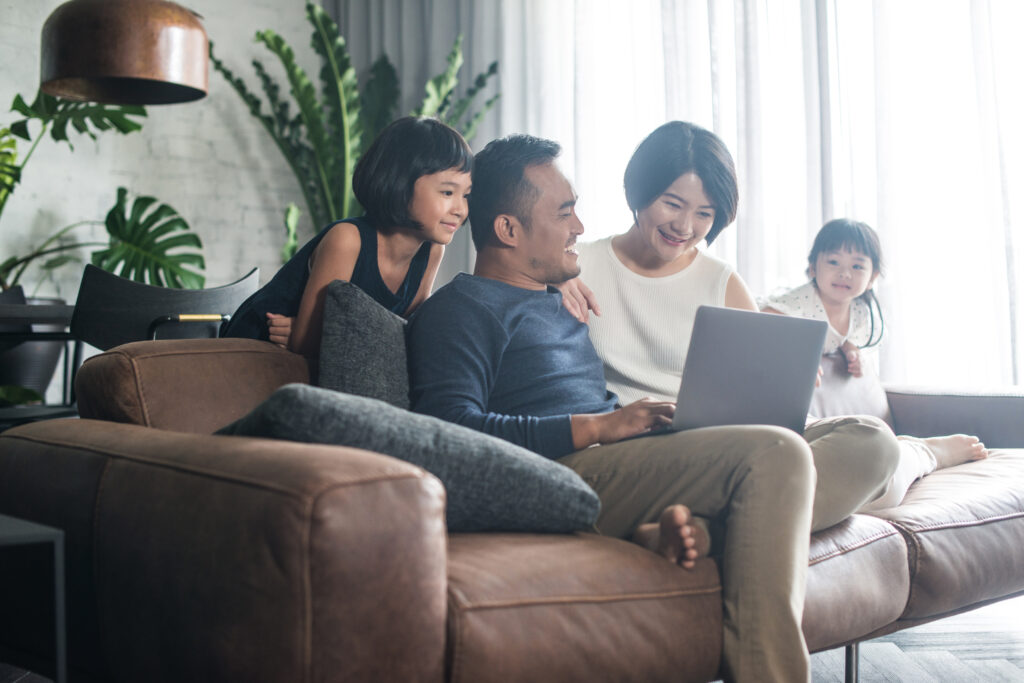 In this episode of the No Guilt Mom podcast you'll learn:
How to protect and prepare your kids to use technology in a healthy way.
How to involve your kids in the decisions made about their technology use. 
How to pick your technology battles wisely… and then win them.
How to not police your kids over technology, but be their helper.
Resources We Shared In This Episode:
Creating a Tech-Healthy Family: Ten Must-Have Conversations to Help You Worry Less and Connect More With Your Kids by Andrea Davis
Balance VIP – Are you stressed out, feeling like you're doing it all on your own? Through personal coaching and accountability, you will break through your overwhelm and follow through with your goals to be the happy mom you were meant to be In this exclusive coaching program for women!
No Guilt Mom YouTube Channel – Check us out and subscribe to be notified every time we have new videos added for parents and kids!
Download the transcripts HERE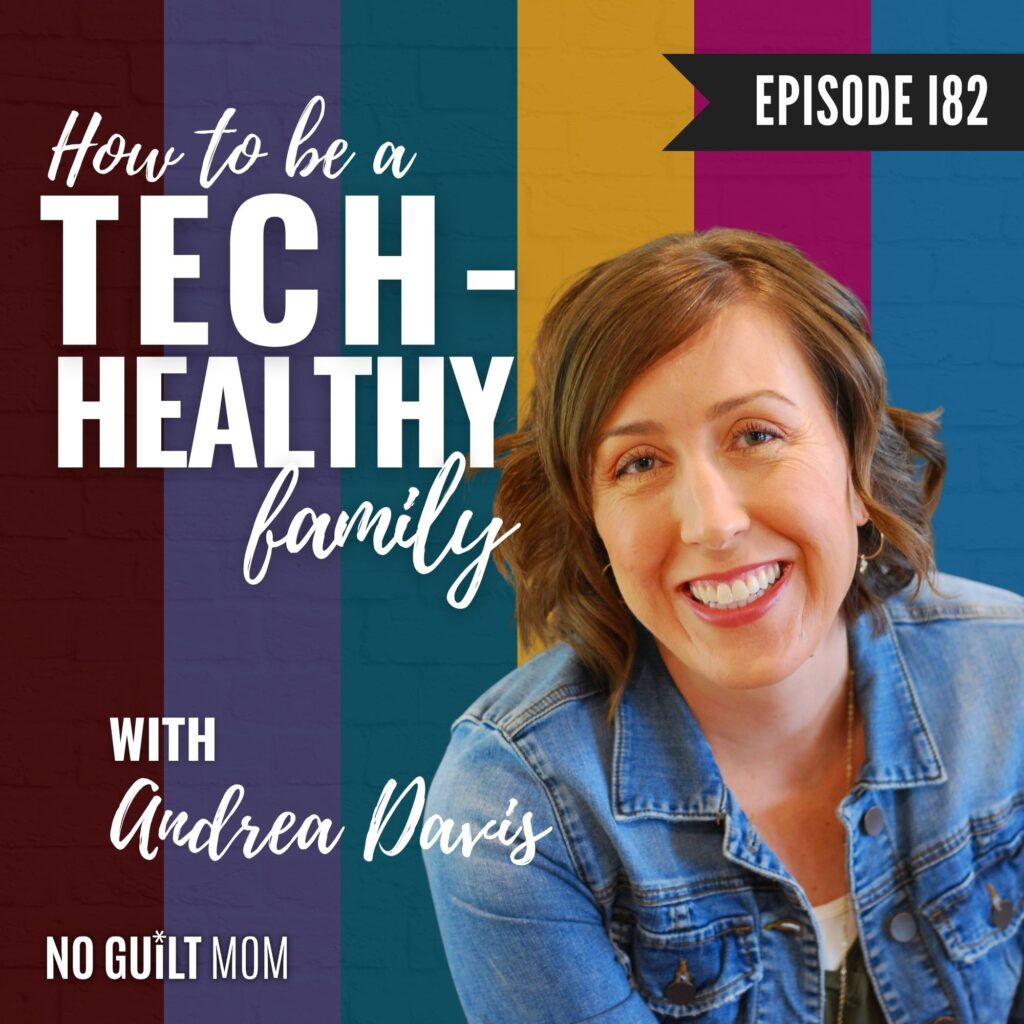 Don't forget to Rate & Review the podcast!
We'd love to hear your thoughts on the podcast! If you could take a moment to Rate & Review the No Guilt Mom Podcast on Apple here we'd be so grateful! Not sure how? We've got you covered! Check out this short video we made to show you how to leave a review.
Listen on Spotify? You can rate us there too!
Check out our latest podcast episodes:
Title:
Podcast Episode 182: How to be a Tech-Healthy Family with Andrea Davis
Mentions:
Andrea Davis, parenting tips, screen time, screenwise, technology and kids, technology use
Keywords:
screen time limits and tech use
Last Updated:
April 26, 2023