We all want to raise smart, responsible and capable kids, right? A great way to do that is by becoming a duct tape parent! So pull up a chair, grab a roll of duct tape and listen up!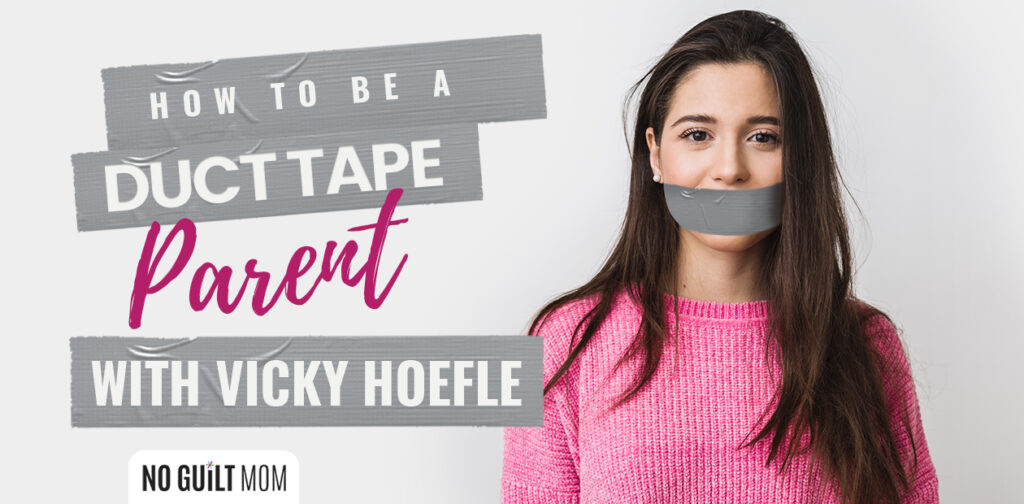 In this podcast episode, we chat with Vicki Hoefle, an author of 3 books including DuctTape Parenting, National Speaker, Parent Coach. She specializes in teaching parents how to raise Capable, Cooperative, Responsible, and Respectful children. Vicki has 6 grown children and currently lives in Northern California on the coast.
She shares with us the 3 key things that parents can start doing right now to help raise the capable and responsible kids they want!
Do you listen to the No Guilt Mom podcast on Apple Podcasts?
If so, can you be so kind to leave us an honest review while you're there? We hope that we deserve your ⭐️ ⭐️ ⭐️ ⭐️ ⭐️! Podcast reviews help more people find the No Guilt Mom podcast.
Plus, once you leave a review, email us at [email protected] and let us know. We'll send you a little goodie in the mail 👍 🤩 🥳 😁
If you need a little help with leaving a review, we made a super quick tutorial video to walk you through the steps!
Resources We Shared:
Podcast Episode 023: Why Don't Our Kids Listen Anymore? with Katherine Reynold Lewis
Download the transcripts HERE
The best mom is a happy mom. To better take care of you, download our No Guilt Mom mindset here . These reminders will help you second guess less, and feel more confidence every day in your parenting.