Podcast Episode #98: Talking about the Birds and the Bees with Brittany McBride
Talking with kids about sex is a lifelong conversation. One that makes so many of us feel a little squeamish when we even think about it… talking with our kids about sex. We come up with euphemisms like the "birds and the bees". But no matter what you call it, or how nervous you may feel about it, it's something that needs to happen.
And guess what? It doesn't need to make anyone feel nervous or awkward! We found just the person you need to make with kids about sex easy and stress-free!
In this podcast episode, we chat with Brittany McBride, MPH, the Associate Director of Sex Education at Advocates for Youth. This organization supports school districts and youths by serving adults to provide complete, inclusive sex education.
Brittany has been featured on Good Morning America and helps parents/caregivers/and youth-serving adults provide facts-based complete sex education in a non-shaming and affirming way. Brittany has two kids, 8 and a 5-year-old.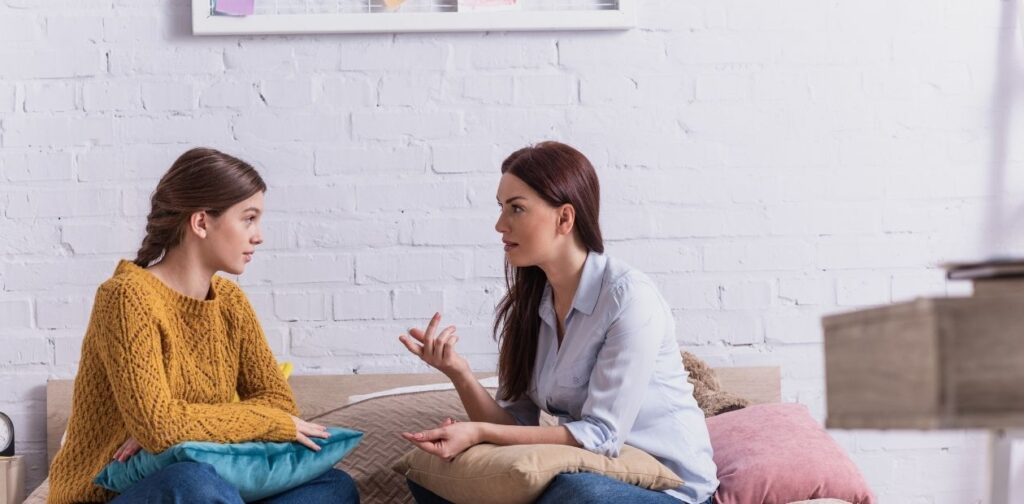 In this episode of the No Guilt Mom podcast you'll learn:
How to talk to your kids about sex education- at any age
How to teach your kids about consent
What are some of the common questions kids have about sex and how to answer them
Resources that are out there to help parents teach their kids about healthy sex education
Resources We Shared In This Episode:
Sex Education at Advocates for Youth – Advocates for Youth works alongside thousands of young people here in the U.S. and around the globe as they fight for sexual health, rights, and justice.
Amaze videos – AMAZE takes the awkwardness out of sex ed. Real info in fun, animated videos that give you all the answers you actually want to know about sex, your body, and relationships.
C is for Consent – This book teaches that it is okay for kids to say no to hugs and kisses and that what happens to their body is up to them.
We are Supported By… (Armchair Expert) – We Are Supported By… with hosts Kristen Bell and Monica Padman. In this podcast, Kristen and Monica will talk to a woman each episode who has made a significant crack in the ceiling.
Download the podcast episode transcripts HERE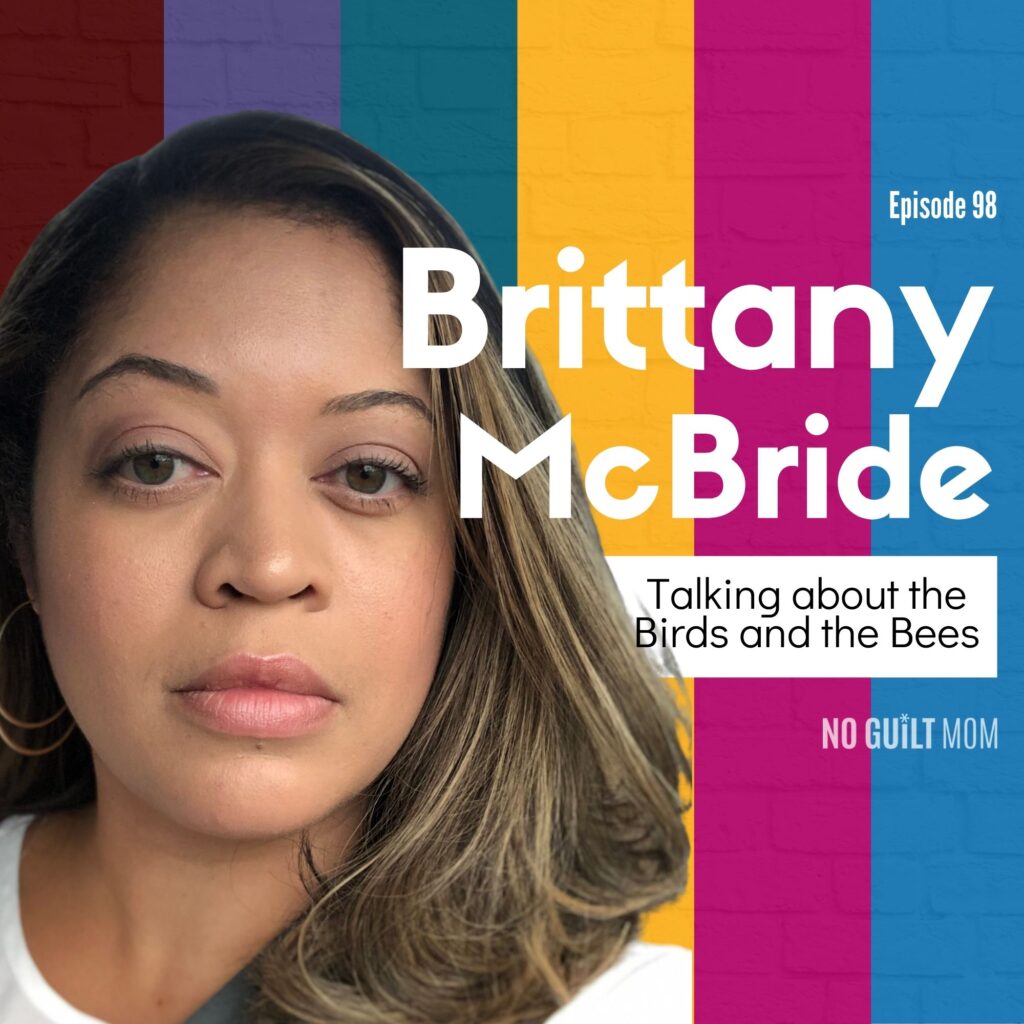 Don't forget to Rate & Review the podcast!
We'd love to hear your thoughts on the podcast! If you could take a moment to Rate & Review the No Guilt Mom Podcast on Apple here we'd be so grateful! Not sure how to do it? We got you covered! Check out this short video we made to show you how to leave a review.
Check out our latest podcast episodes:
Title:
Podcast Episode #98: Talking about the Birds and the Bees with Brittany McBride
Mentions:
Advocates for Youth, bird and the bees, sex, sex education, sex talk, Talking with kids about sex, the talk
Keywords:
Talking with kids about sex
Last Updated:
October 2, 2023