Thank you for stopping by Whimsicle! I would love to talk to you about a possible sponsorship, sponsored post, review/giveaway or other opportunity.
Contact me at: joann@awhimsiclelife.com
Please peruse my Media Kit. (click on graphic for PDF)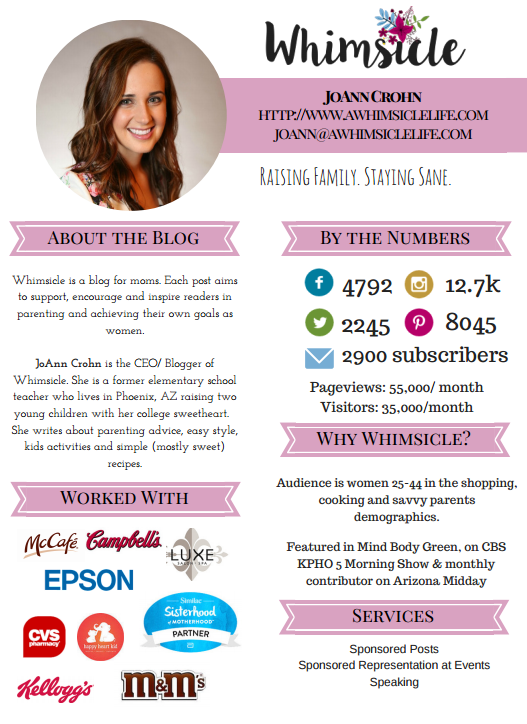 If you would like to review my previous sponsored work, you can find it here: Sponsored.
See where else I've been featured including television appearances.
Rates available upon request.
I can be reached at

joann@awhimsiclelife.com
Or give me a call at:
(307) 240-9446
Or my mailing address is:
2875 W Ray Rd, Suite 6, #225
Chandler, AZ 85224
I look forward to speaking with you!