by Brie Tucker, No Guilt Mom
Just like riding a bike, baking chocolate chip cookies, or playing a video game, making friends is a skill kids can learn and master.
In this unique podcast episode, Brie takes on the role of host and interviews JoAnn Crohn, author of the upcoming book Me & My Friendships. This is JoAnn's second book and it was a very special one to her. Kids often don't understand all the ins and outs of social relationships and friendships. And if your kids are quiet, shy, or have difficulties understanding social norms, friendships can be a HUGE challenge for them. The book Me & My Friendships was written specifically for kids ages 6-10 years old and is as easy and fun read! Kids will learn everything they need to know to make and keep friends, which is essential for social-emotional development!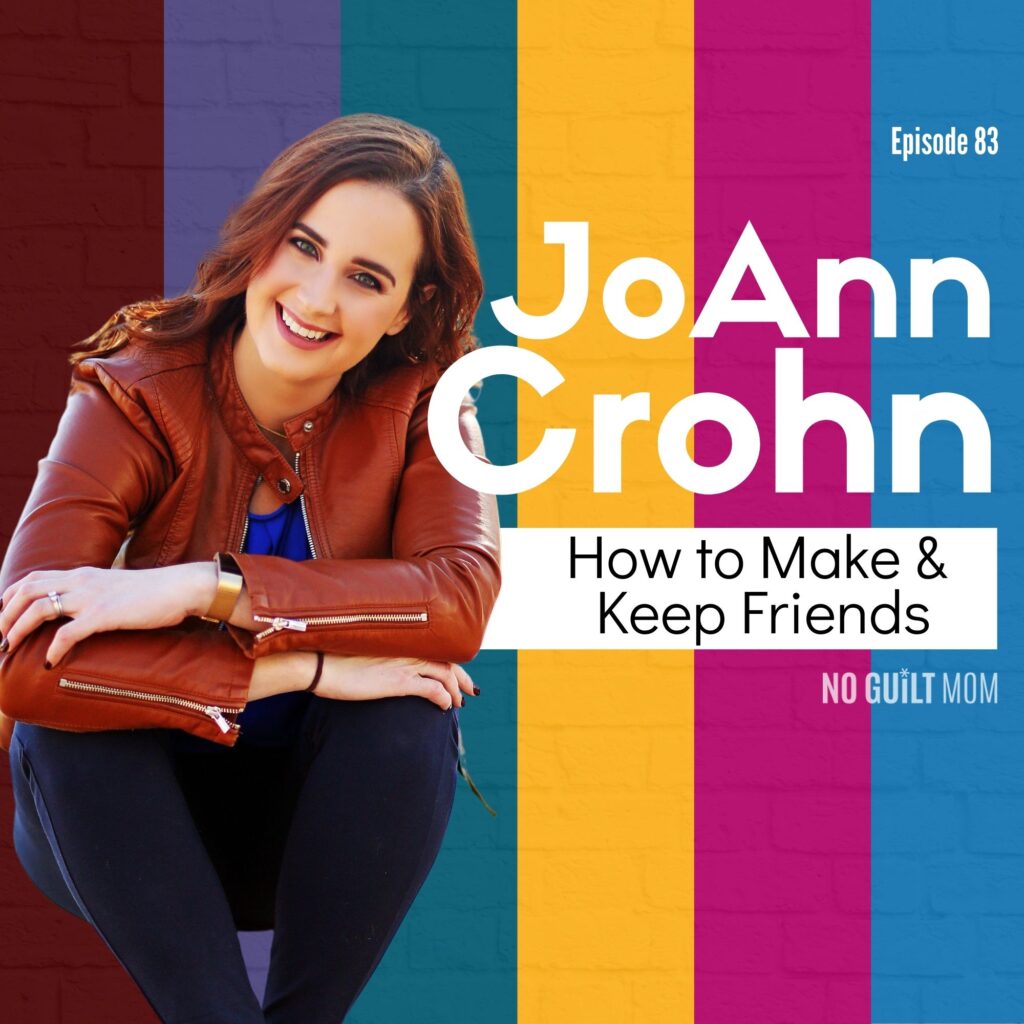 In this episode of the No Guilt Mom podcast you'll learn:
What skills kids really need to know when making and keeping friendships
How to listen to others
How to ask questions kids want to answer
How to find common interests
Figuring out ways to show kindness to others
Resources We Shared in this episode:
Happy Parent Checklist This FREE checklist gives you the step-by-step plan to delegate more to your family, feel less overwhelmed and connect in a positive way!
PG-ish Podcast Podcast hosted by Erin Holland that supports you as you raise those wild, brilliant, mess-making, heartbreaking, incredible kiddos.
Me and My Friendships: A Friendship Book for Kids A friendship book for kids teaches little ones how to be a good friend—and choose friends who treat them with kindness and respect, too. From introducing themselves with confidence to dealing with disagreements and bullying, they'll learn all the skills they need to form healthy, lasting friendships.
No Guilt Mom YouTube Channel Check us out and subscribe to be notified every time we have new videos added for parents and kids!
Don't forget to Rate & Review the podcast!
We'd love to hear your thoughts on the podcast! If you could take a moment to Rate & Review the No Guilt Mom Podcast on Apple here we'd be so grateful!