by Brie Tucker, No Guilt Mom
How much screen time is too much? This is a question we get so often here at No Guilt Mom!
Many of us are concerned by the amount of time that both our kids are spending on screens as much as ourselves! And then… the pandemic hit in 2020! And suddenly everyone had to be on screens for so many reasons- school, work, entertainment. It's been impossible to avoid them in the current environment!
The American Academy of Child and Adolescent Psychiatry updated recommendations in Feb 2020 and they recommend that for kids ages 6 and older, we need to encourage healthy habits with screens.
That's why we have 4 tips to help you figure out how to best handle screen time with your kids in your home- without the GUILT!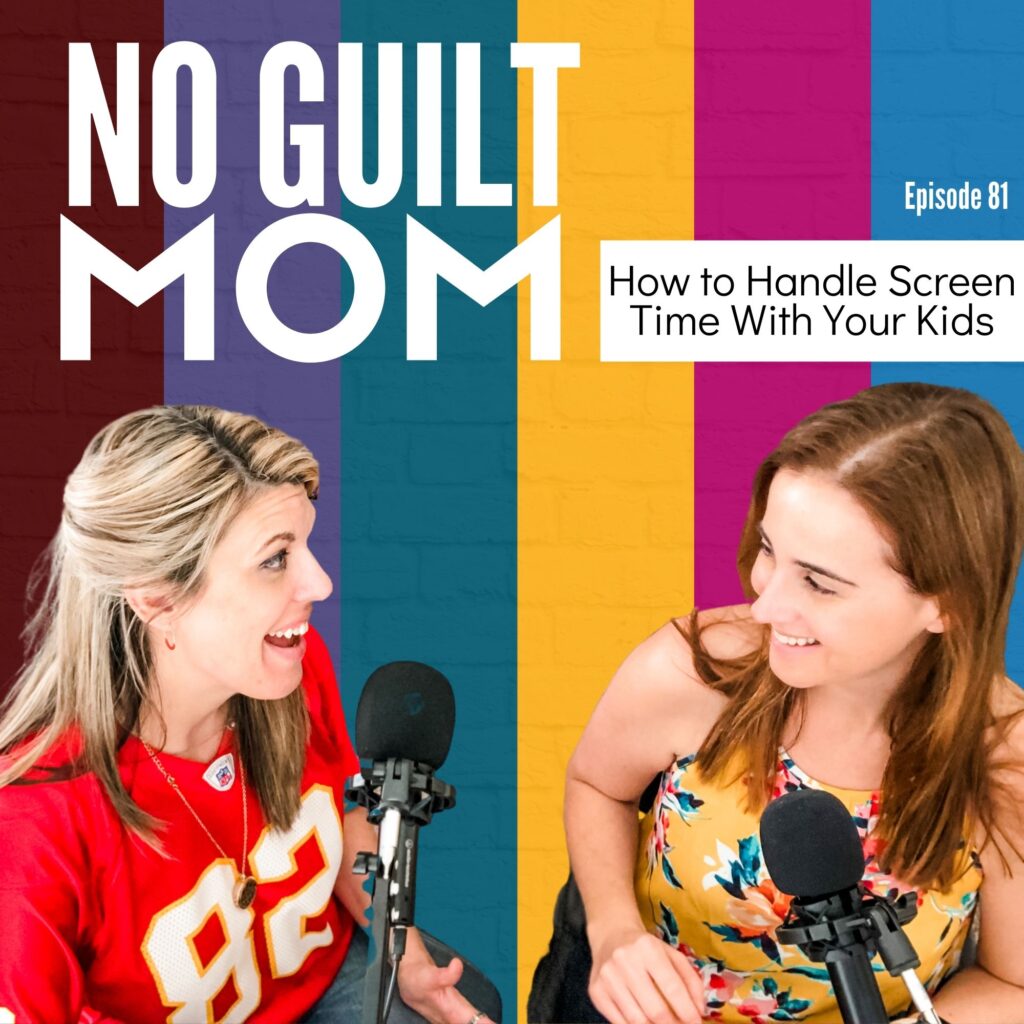 In this episode of the No Guilt Mom podcast you'll learn:
What "mentoring over monitoring" means
The importance of empathy
How to set healthy boundaries
How to value content creation over consumption
Resources We Shared In This Episode:
Happy Parent Checklist – This FREE checklist gives you the step-by-step plan to delegate more to your family, feel less overwhelmed and connect in a positive way!
No Guilt Mom YouTube Channel Check us out and subscribe to be notified every time we have new videos added for parents and kids!
No Guilt Mom Podcast Episode #15: How we can improve our kids' mental health with Tessa Stuckey
Indistractable: How to Control Your Attention and Choose Your Life by Nir Eyal
Download the podcast episode transcripts HERE
Don't forget to Rate & Review the podcast!
We'd love to hear your thoughts on the podcast! If you could take a moment to Rate & Review the No Guilt Mom Podcast on Apple here we'd be so grateful!
Check out our latest podcast episodes here…