As moms, we often prioritize everything before ourselves. It's just what we do. We are givers. But we also know about the importance of taking some "me time". And how do many of us do it? By waking up earlier or going to bed later, and thus- sacrificing our sleep. What if there was a better way?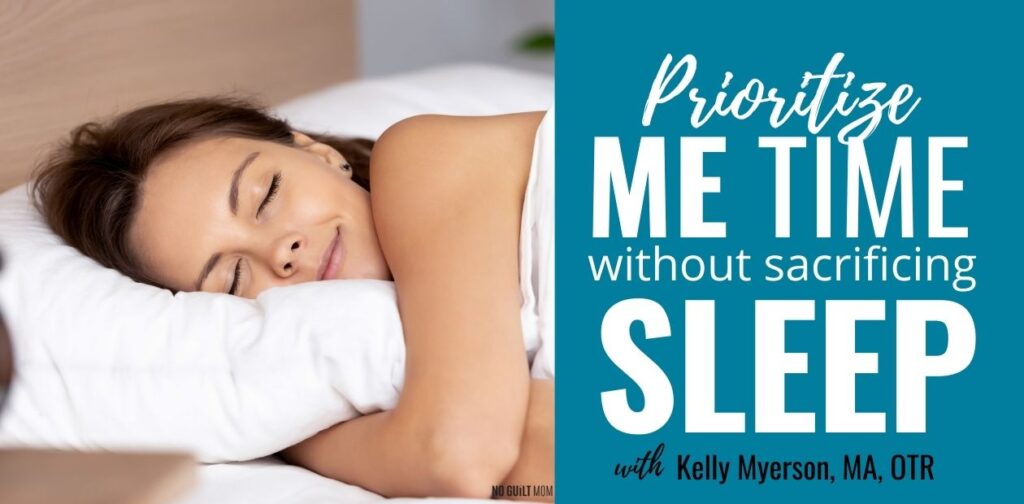 Today, we're joined by Kelly Myerson, the founder of Being Well with Kelly, a certified Occupational Therapist, sleep expert and wellness coach, and co-author of the best-selling book The Ultimate Guide to Self-healing Volume 4. Kelly's changing the way working moms light up the world by taking them from burned out to radiating joy, helping them get the best night of sleep ever!
She talks with us about the effects of not sleeping well, on our bodies when we are constantly running everywhere, what we need to do at home to fix it and how just 10 minutes can completely rewire your brain!
And don't forget that Calm and Happy Parenting is open through today only (April 22, 2021). It teaches you how to effectively communicate with your family and provides a ton of support for taking away the work you have to do and transferring it to your family.
Resources We Shared:
Spring Clean Your Sleep Routine Webinar
The Ultimate Guide to Self-Healing: 25 Home Practices and Tools for Peak Holistic Health and Wellness Volume 4
3 Simple Tips on How to Take Control of Your Wardrobe with Lani Inlander Podcast episode #52
Download the Transcripts HERE
The best mom is a happy mom. To better take care of you, download our No Guilt Mom mindset here . These reminders will help you second guess less, and feel more confidence every day in your parenting.