Sometimes a toddler tantrum comes out of nowhere and some days you know that one is inevitable.
Regardless, they are usually never fun and leave us feeling slightly helpless as parents.
And when one happens in public, oh the pain.  Oh the agony!
Now, we're not only concerned about calming our child but we the also worry about others critiquing our parenting skills.
These strategies will put you back in control of the toddler tantrum and also help you raise a responsible human being.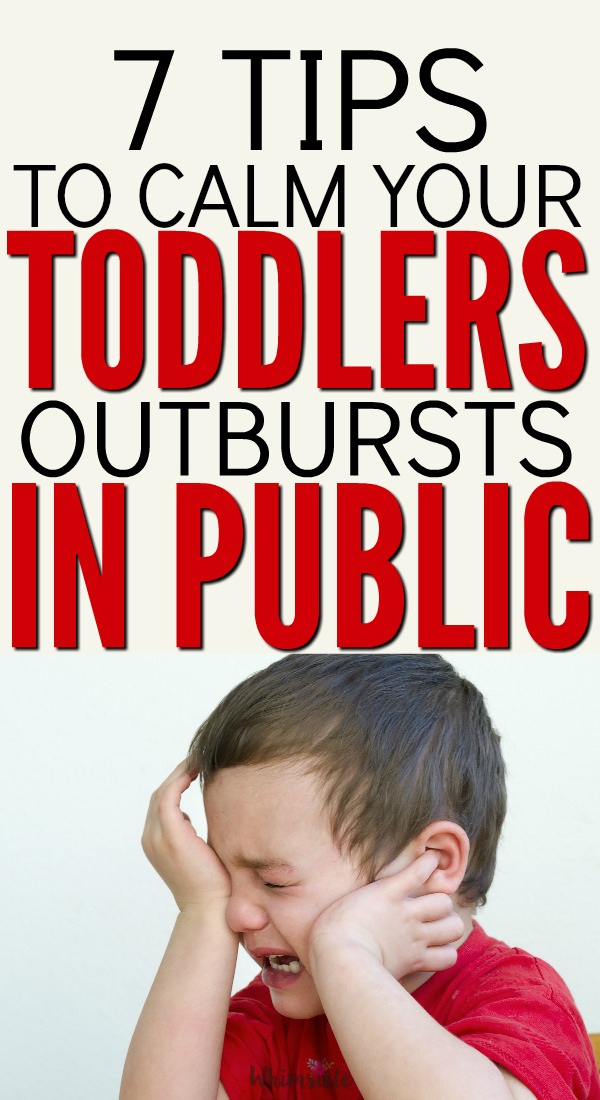 Don't stress
No parent is going to judge you (or at least they shouldn't) if your two-year-old throws himself down face first on the floor of Target and refuses to move.  It doesn't mean you can never take your child shopping again or that you are doing something wrong.  All a tantrum means is that the kid has a loss of control and has no idea how to appropriately deal with the situation.
When your kid has a tantrum simply think of two things: remain calm, show them this isn't an appropriate way to deal with the problem and use a strategy de-escalate the situation.
Take a picture

Ok, I joke.  Don't take a picture.  Completely insensitive on my part, yes?
Child crying on the floor in Target and I pull out my phone, snap a picture and post it on Instagram.
But the fact is that this behavior is universal to EVERY PARENT with a toddler.
When my 2-year-old son refused to move, I got so many looks of sympathy from other parents coming in.  And if you are like me and that was the third time that day that my son threw a tantrum as soon as we entered a store, feel free to snap a quick picture before heading over to deal with the situation.
It will be perfect for his high school years.
There are also strategies you can use when your child is happy that will make tantrums less likely.
From my experience as a teacher, I can tell you that the techniques I used during the good times were FAR MORE effective at curbing problem behavior than the strategies I used for tricky situations. That will always be the case.
You need to grab this free guide.  These tips will not only stregthen your relationship with your toddler, but it will also reduce the frequency of his or her tantrums.
Got it?  Yay! Now, I want to share my MOST effective strategies with you!