As moms, we often put our family ahead of us…even with our wardrobe. But it shouldn't be like that. We should be able to have a wardrobe that makes us feel happy and confident every day.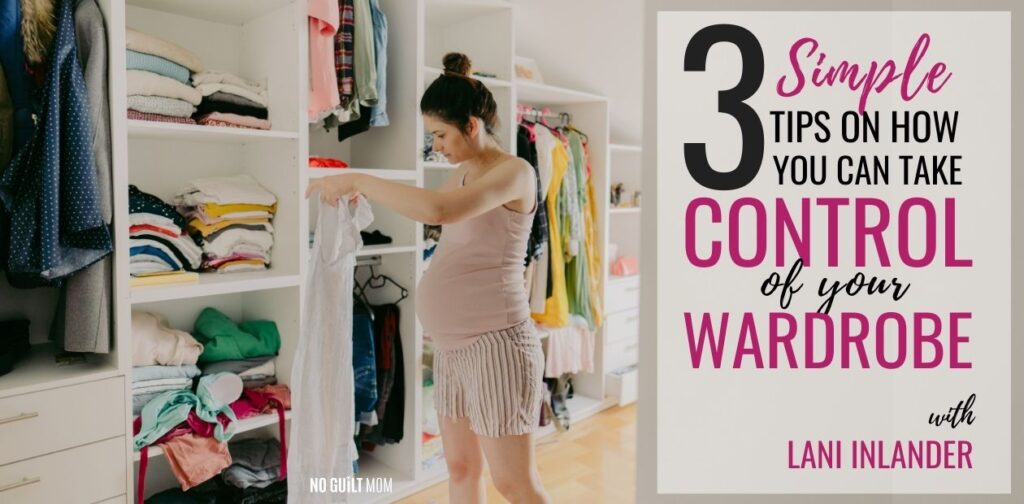 Today we sit down with Lani Inlander who is a mom of two boys and the Owner and Chief Stylist of Real Life Style, a style consulting firm in DC that teaches busy women to wear their power so they can live their lives fully and confidently. She empowers her clients through fashion and helping them find clothing and accessories that fit their figures, suit their style, and boost their confidence!
Lani shares with us her 3 simple tips on how to take control of your wardrobe with some new hangers, your phone and fun!
Resources we shared:
Download the transcripts HERE
The best mom is a happy mom. To better take care of you, download our No Guilt Mom mindset here . These reminders will help you second guess less, and feel more confidence every day in your parenting.