I have a secret for you… I'm not that organized.
Sure I have my checklists and calendars…but really, that's just to help me remember things. And even with all those things, I get overwhelmed easily.
I keep thinking if I could just be more focused, I wouldn't feel so overwhelmed, but that's not true. We all can feel a little more in control of the chaos in our lives. And we all deserve to feel that!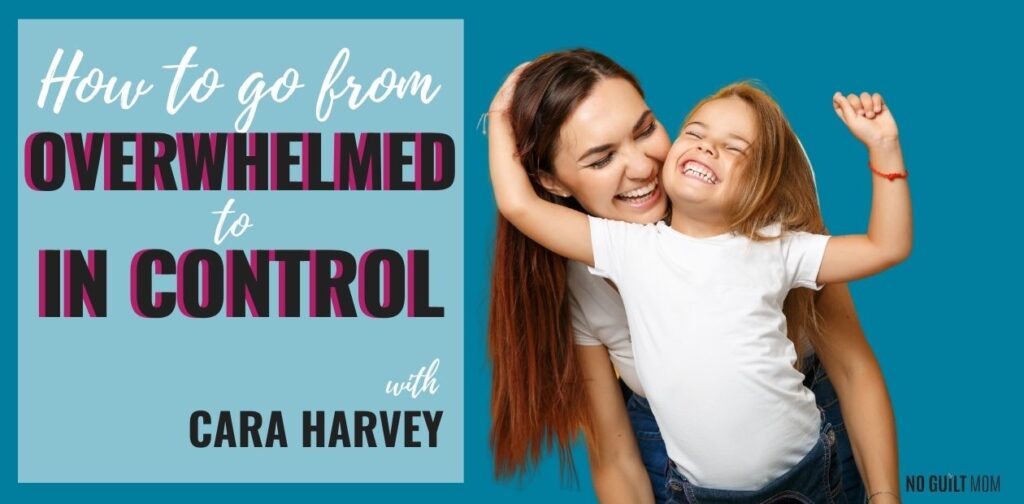 Today we welcome Cara Harvey, founder of Purpose Driven Mom, host of the Purpose Driven Mom Podcast, and Productivity Coach for Mom Entrepreneurs. She's a mom to a 14, 5, & 3 yr old and specializes in helping overwhelmed moms develop systems and routines so that they can manage their time and take action on their God-driven goals.
She tells us about her favorite hacks that help her feel more in control of things and the pitfalls of the "Stop and Drop" that so many of us do! She believes that all of us can find whatever it is that we need to go from feeling overwhelmed to in control!
Resources We Shared:
Purpose Driven Mom Virtual Summit
Download the transcripts HERE
The best mom is a happy mom. To better take care of you, download our No Guilt Mom mindset here . These reminders will help you second guess less, and feel more confidence every day in your parenting.