Podcast Episode 167: How to Get Your Kids to Listen to You More
Ever ask yourself if you sound like the teacher from Peanuts? I mean, your kids don't seem to listen to a thing you say so it's normal to ponder if all they're hearing is WAAWOMPWOMPWOMP.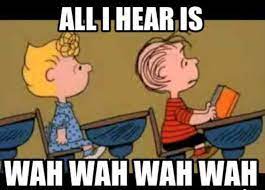 It happens to us all. You ask your kids to clear their plates from the table, and yet two hours later the plates are still there but there are no kids in sight. Now you're left feeling like you need to resort to yelling or nagging to get it done. It's so frustrating!
The good news is there are ways to help make not listening, a problem of the past. In this podcast episode, JoAnn & Brie go over the common mistakes parents make when talking to their kids about chores, and give you 4 tips on how to finally get your kids to listen to you… the first time.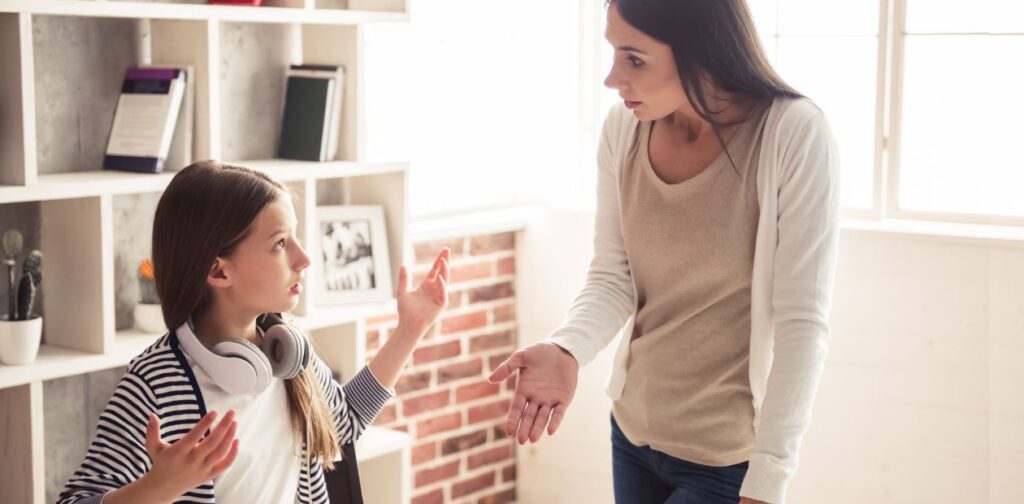 In this episode of the No Guilt Mom podcast you'll learn:
Why we often feel like yelling or nagging is the only thing that works.
Why you might be addressing the wrong issue when talking to your kids.
How to find out what your kids are hearing you say, and how to fix it if it isn't right.
Four tips to help get your kids listening to you – the first time!
Resources We Shared in This Episode:
2023 Happy Mom Summit – a FREE virtual event bringing you expert-led sessions, and a thriving community of like-minded moms ready to kick the guilt and reclaim your joy, all while raising respectful and responsible kids. The summit will be held LIVE February 27th-March 6th, 2023.
How to Discipline Without Losing Your Cool – Join this complimentary masterclass to improve your relationship with your kids and get them to help out more without the pushback, and without you losing your cool! Register for any time that works for your schedule.
No Guilt Mom YouTube Channel – Watch this podcast episode on our YouTube Channel! While there, check out everything we have and subscribe to be notified every time we add new videos for parents and kids!
Happy Parent Checklist – This FREE checklist gives you the step-by-step plan to delegate more to your family, feel less overwhelm, and connect in a positive way!
Download the episode transcripts HERE!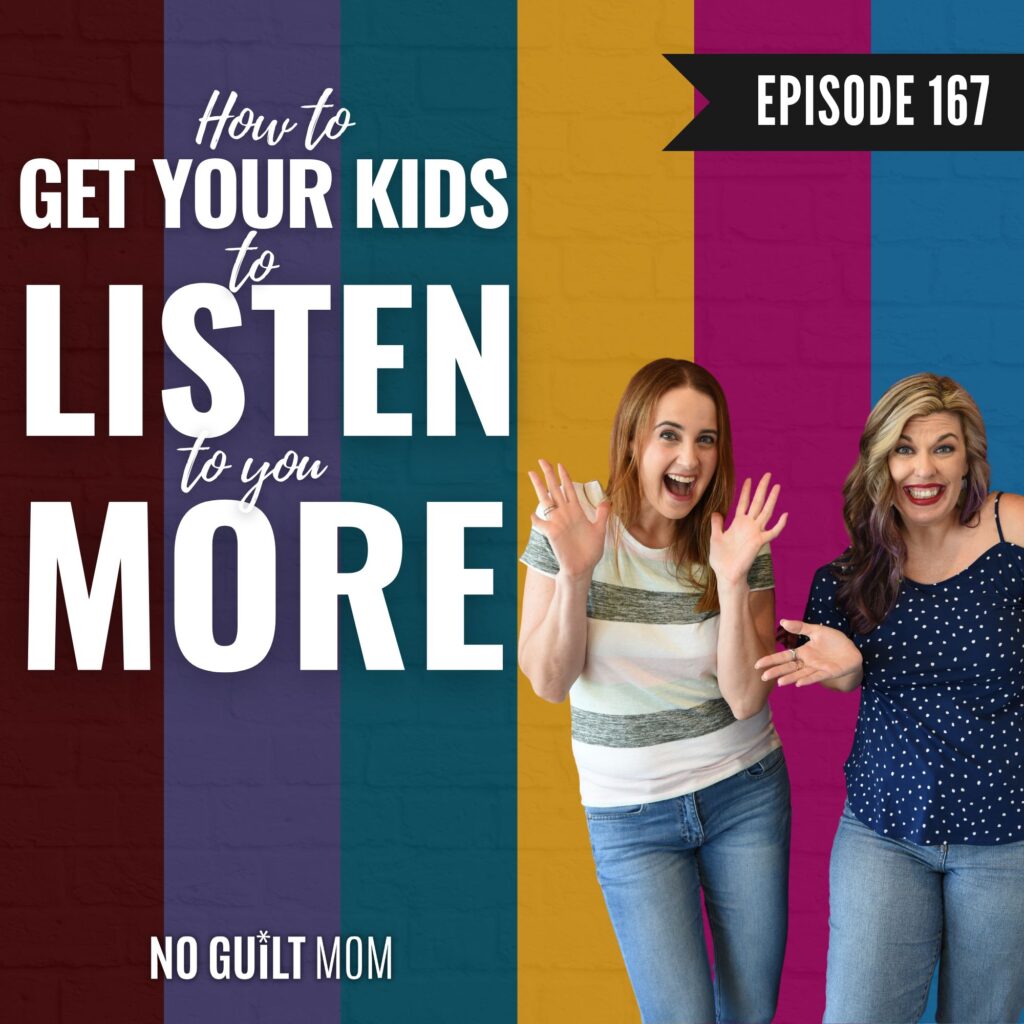 Don't forget to Rate & Review the podcast!
We'd love to hear your thoughts on the podcast! If you could take a moment to Rate & Review the No Guilt Mom Podcast on Apple here we'd be so grateful! Not sure how to do it? We got you covered! Check out this short video we made to show you how to leave a review.
Listen on Spotify? You can rate us there too!
Check out our latest podcast episodes:
Title:
Podcast Episode 167: How to Get Your Kids to Listen to You More
Mentions:
get kids to listen, kids behavior, parenting, positive discipline
Keywords:
get your kids to listen
Last Updated:
January 17, 2023