How many fun silly putty activities did you do as a kid? Have you ever made Baby Powder Silly Putty?
This activity is a science lesson and fun afternoon all in one! Your kids will love it. You will love it!
Let's do this.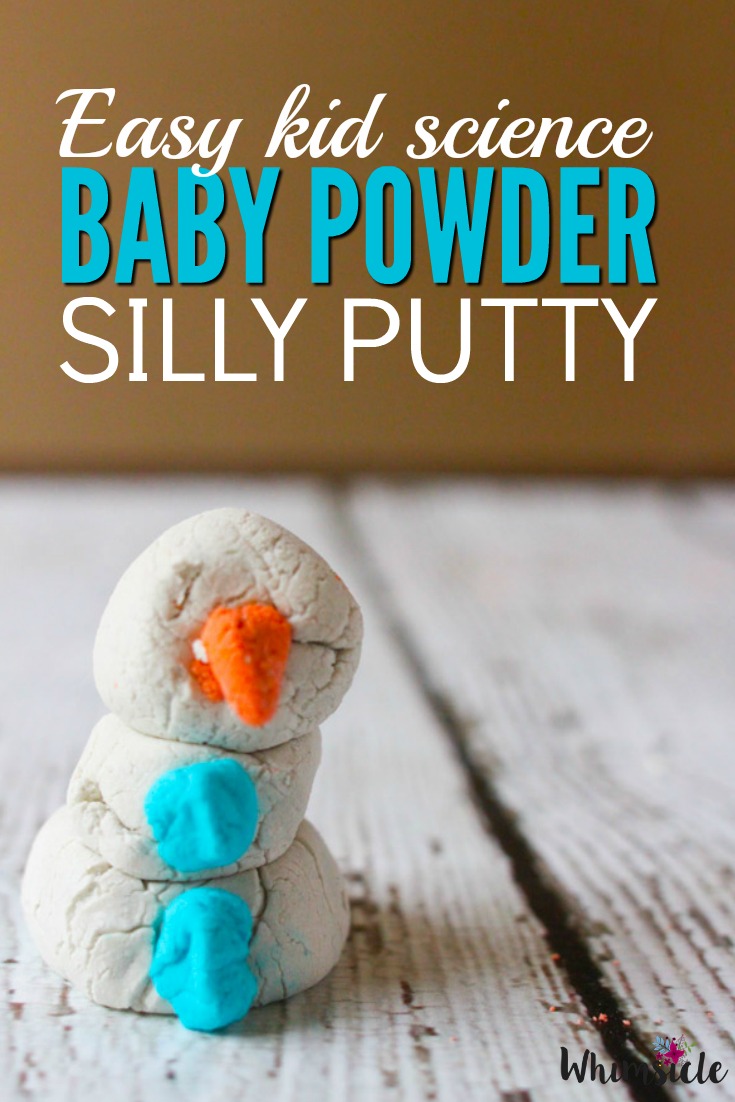 You've done lava lamps and made your own marshmallow shooters. Now, let's bring on the silly putty.
This version won't bounce or stretch, but it's perfect to use as air dry clay.
This kid's activity:
takes less than 10 minutes
is educational
and will make a new toy for cheap.
Baby Powder Silly Putty Supplies
To make silly putty, you will need: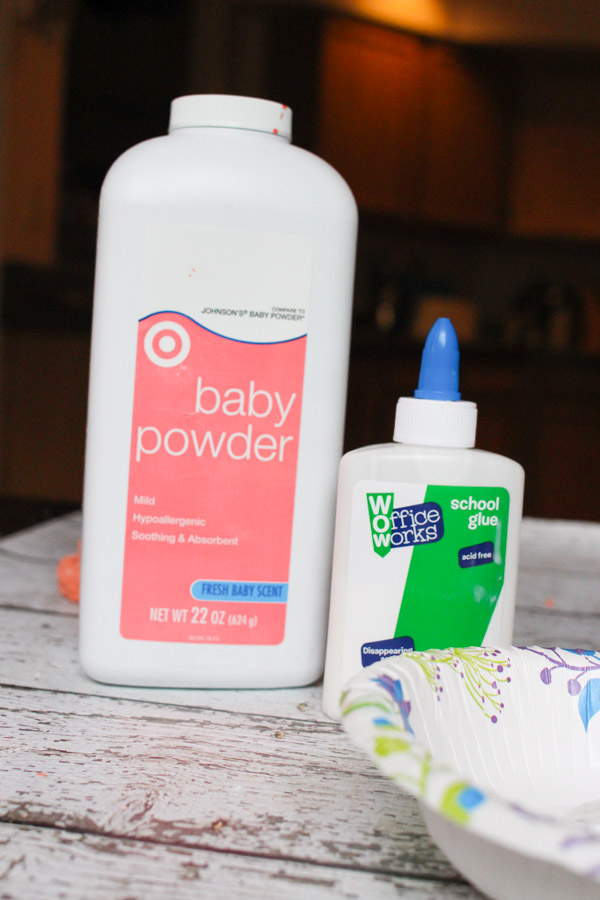 Baby powder
white glue (make sure it's all purpose, but not school glue)
food coloring
Seriously, that's it! How insanely easy is this?
Baby Powder Silly Putty Instructions
First, pour 1/4 cup of glue into a small dish.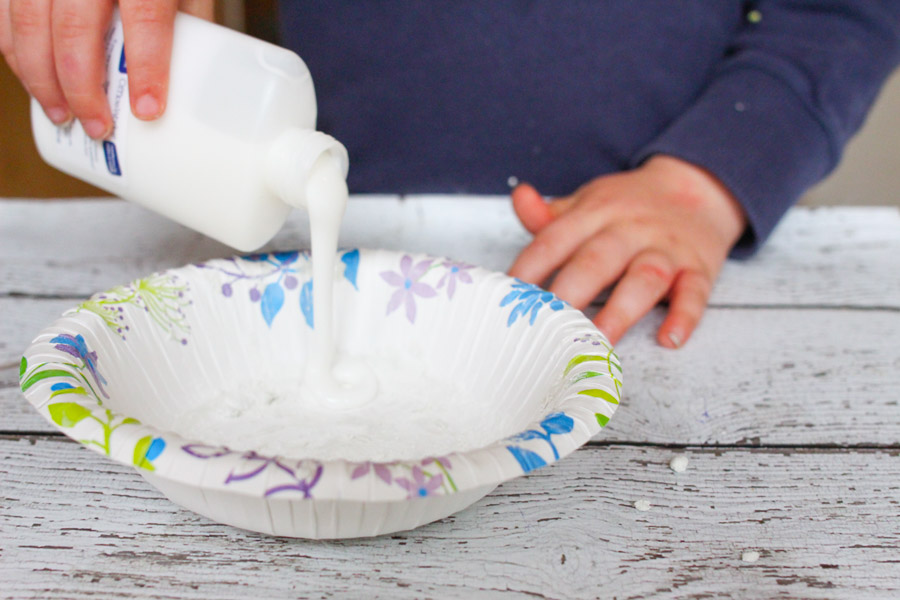 Add food coloring until you and your kids are happy with the color. Feel free to experiment with mixing colors as well. This is a great way to show preschoolers how blue and yellow make green or red and yellow make orange.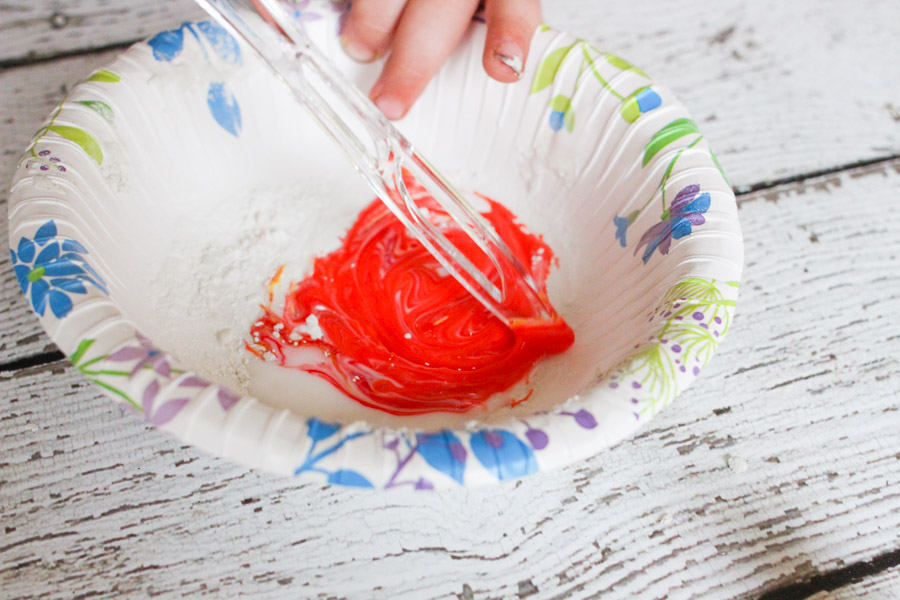 Add 1 cup of baby powder. Don't worry about measuring. You just want a clay that's not sticky.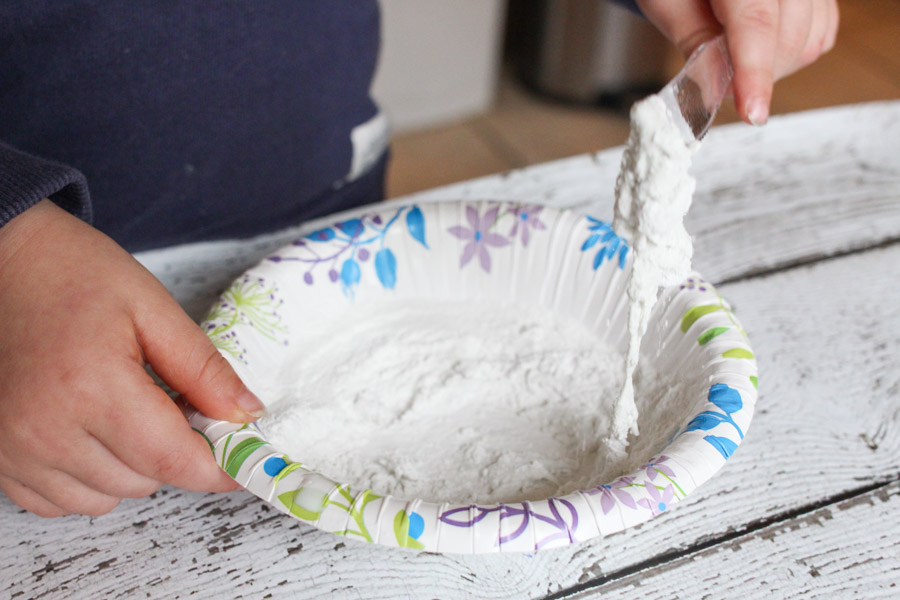 Stir until putty forms. It will take a couple minutes of stirring to reach silly putty consistency. If it's still sticky after a few minutes, add a bit more baby powder.
Finally, take the putty out of the dish and knead it with your hands. It will take a fair amount of kneading to make it a clay-like texture.
Done! All ready for play time.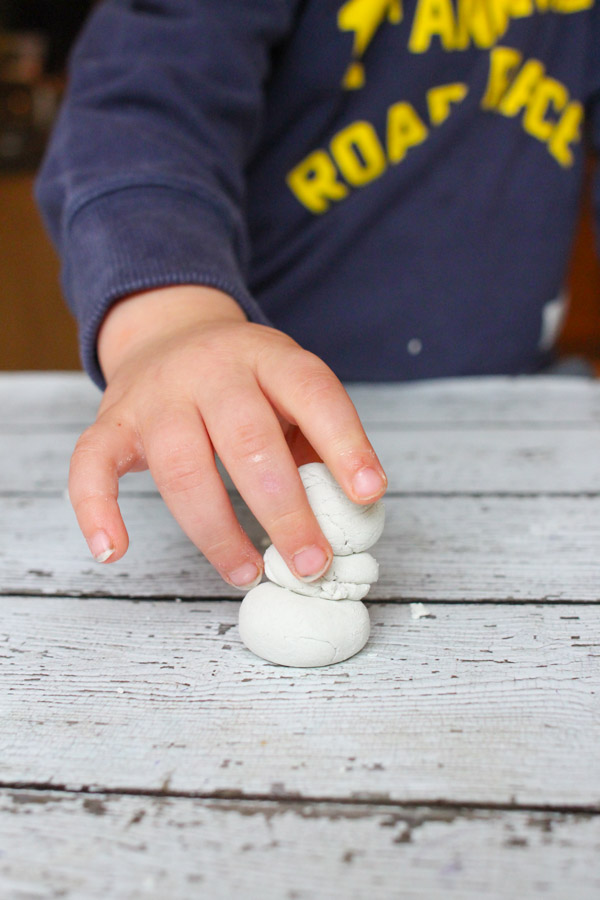 Now that you have your own silly putty, time to find some more silly putty uses. I guarantee these will keep your kids busy for at least an afternoon.