Whether you are stuck inside because of the heat or sequestered for a rainy day, we have an indoor scavenger hunt that is sure to brighten everyone's mood.
This scavenger hunt inspires creativity as well as exploration. We created two. An easy scavenger hunt for younger kids and a challenge scavenger hunt for those ready to handle a little more ambiguity in their indoor searches. (Scroll to the bottom to get both of these printables) Both require participants to take photos of list items within a time limit. The amount of time is up to you! I printed off the easy scavenger hunt for my daughter, gave her control of my cell phone camera, set a timer for twenty-minutes and off we went! Here are some highlights from our list:
A funny face. My daughter was all over this one. This is her go-to funny face.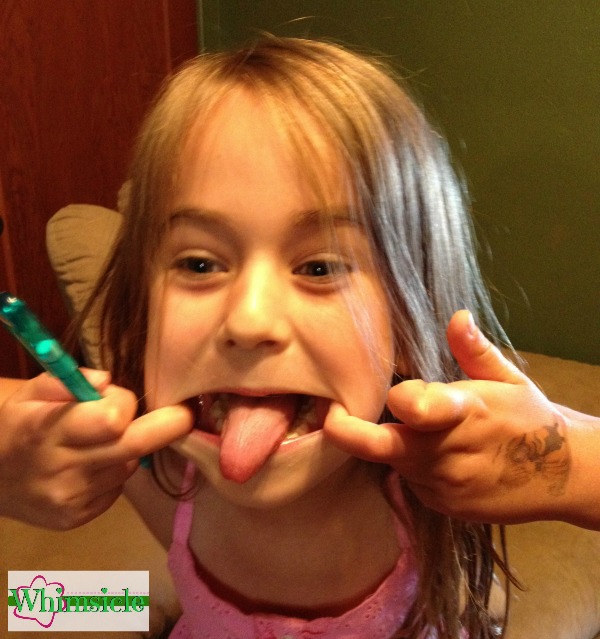 You in a crazy outfit. By capitalizing the "You," I meant a kid in a crazy outfit. Llama somehow convinced me that I should dress up instead. Remember that a five-year-old is taking the picture 🙂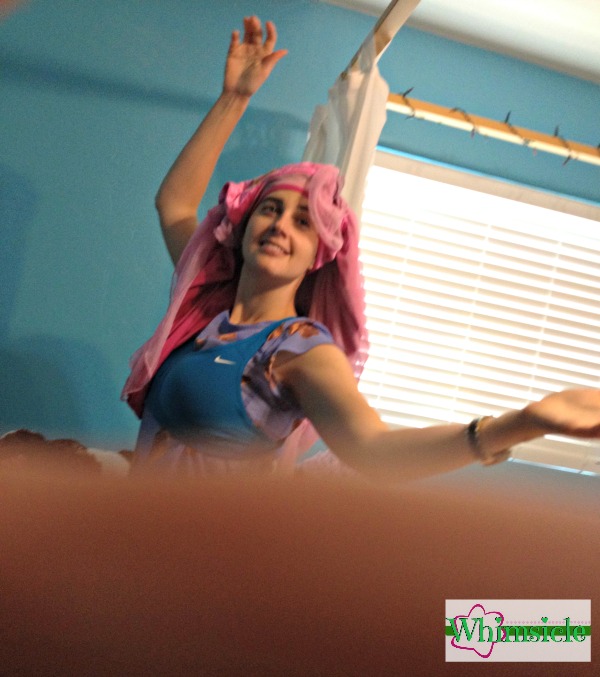 Rabbit ears. I love her little fingers sticking up over my Dad and son's head.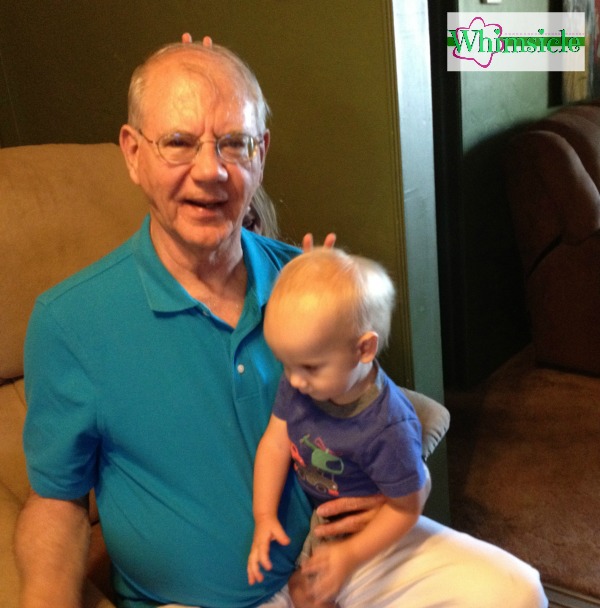 Finally, a sleeping (smirking) kid.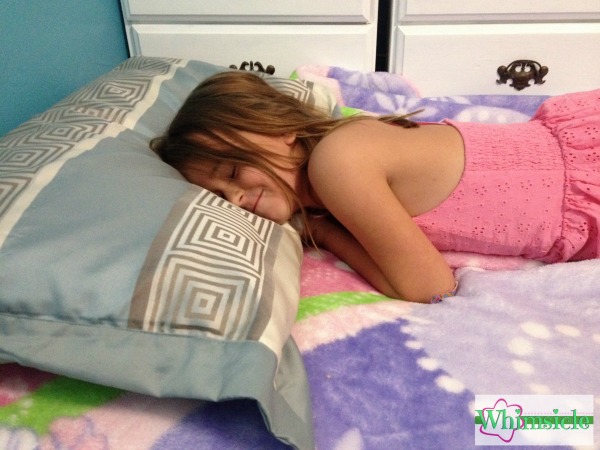 We had a blast with this! I loved seeing my daughter smile as she read the next thing that she had to do or find. The list required both of us to work together to finish the task within our time limit.
Ready for some indoor scavenger hunt fun? We've created these scavenger list printables for you! To get them, simply sign up to receive our blog posts through email 🙂 As soon as you confirm your email, you will get access to the full PDF's. I know…. JoAnn! Dirty trick!!! Sigh, I admit, it is. But truth be told, we publish a lot of great ideas, funny stories, easy recipes and useful parenting tips. We just want to make sure you are able to read them and know when we publish. Each weekday morning, you will receive a little email for us about our latest post. So, please… support us as bloggers and sign up. We will make it worth your while!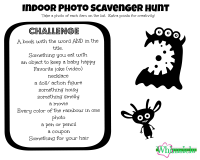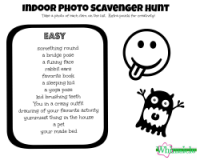 We are again linking up with 4th Grade Frolics Monday Made It. For more awesome DIY ideas, click on the badge below.