Through this "Getting Baby to Sleep" series, we hope to show how there is no "right" way to get a baby to sleep – instead whatever works for the child and parent. Read on for JoAnn's story. Bloggers: Link us at the end of this post!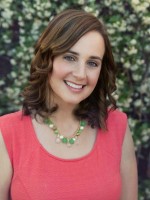 by JoAnn, Co-editor of Whimsicle
My baby doesn't sleep through the night and I don't care.
Actually, I do care… just a little bit. Dude just turned one year old and I feel that, somehow, him not sleeping through the night is my fault. Yes, I know. He's a baby, but I feel like the fault is mine. These feelings are part of the reason why I wanted to do a baby sleep series. If I have guilt about my baby's sleep situation, there must be other parents who feel the same way, too.
My daughter has slept through the night since she was 6 months old. Meanwhile, my son wakes up every 2-3 hours and screams like a banshee if I'm not there to nurse him back to sleep. I've read the barrage of internet articles about sleep training and cry-it-out strategies. The pediatrician tells me it just gets harder to train him to sleep through the night as he gets older. There are numerous articles online that tell me that nursing to sleep is a bad "sleep association" and that kids need to learn to fall asleep on their own.
And yet, for not following any of this well-meaning advice, I am pretty well rested. I look relatively awake (most days). My son is a pretty happy little dude. How? I do what most baby sleep sites say not to do. I co-sleep with him and I nurse back to sleep when he wakes up at night. I never thought I would be doing either still 1 year after birth. However, I'm done with the guilt I put on myself.
When my daughter (first born) was about three months old, she started sleeping in her own crib. I would sit in the cushy glider in her room, feed her a bottle and then rock her to sleep while singing lullabies. When she fell asleep, I gently transferred her to her crib and there she would stay for eight hours. I knew I had it good.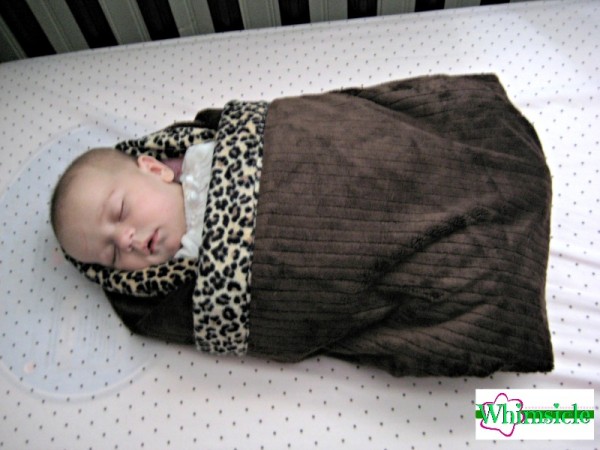 Dude, on the other hand, was an incredibly fussy baby. Every day at 5PM, he would start screaming. I bounced him, shushed him and nursed him into little catnaps. At 7:30PM each night, I changed his diaper, tucked him into his Woombie swaddler, nursed him to sleep, and set him down in his bassinet. He slept for about 3-4 hours and would awaken with a little cry.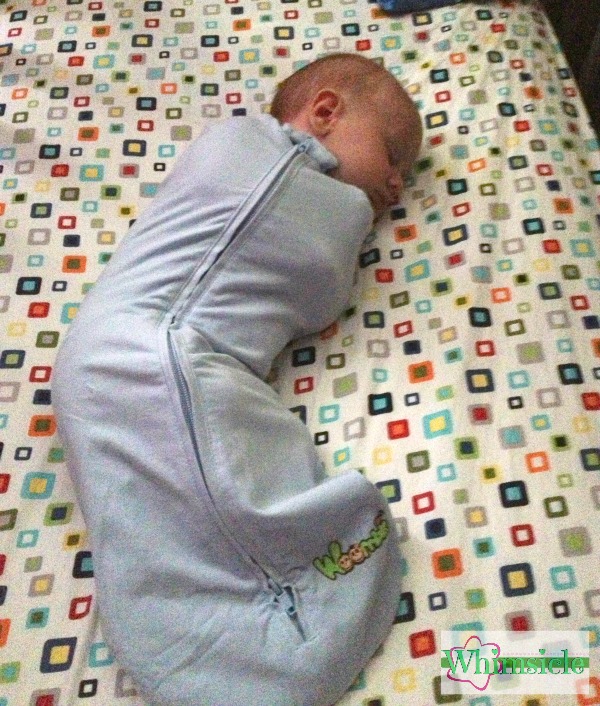 I picked him up and nursed him lying down. One night, I fell asleep while nursing. An hour later, I jolted awake, panicked that I might have smothered him. I looked down and there we would be, tucked safely at my side, mouth and nose sleepily breathing in lots of oxygen.
This happened again and again. Eventually, sleeping in bed beside me became the new normal. I put him between me and my husband. I stretched out my right arm so that I touched my husband's back – performing a protective barrier for Dude and awaking me if my hubby ever rolled over. When Dude outgrew his Woombie, his sleeping pattern changed. Now, he only slept for two hours before waking up the first time. I nursed him back to sleep on our bed and then gently transfered him to his crib. He would spend 2-3 hours there before waking up. Since I was tired, I took him back to our bed, nursed him and let him fall asleep between us. When next to me, Dude sleeps five hours straight. Five hours! He may wake up once or twice, but I nurse him lying down and he falls back to sleep. I never have to wake up entirely.
We still follow this basic routine of sleeping for part of the night in his bed and part in ours. However, now he is too big to transfer to the crib without waking up. So, we moved his crib mattress to the floor so that we can lay down with him and then leave, undetected. My husband has taken over bedtime duty as I miss having alone time with my daughter. This also gives Dude some Daddy time as well. My hubby lies beside Dude and Dude crawls up on his chest to fall asleep. Dude then sleeps for 3-4 hours and then I wake up and bring him to our bed.
Did I ever want to co-sleep with my child? No, not really. But once I did it, I realized it was easier than waking up and rocking him back to sleep every 3 hours. Even though this sleeping situation isn't the traditional American ideal, I'm a happy mama and Dude is a happy baby. I love having him so close when he is this little. Plus, he won't be sleeping in our bed forever….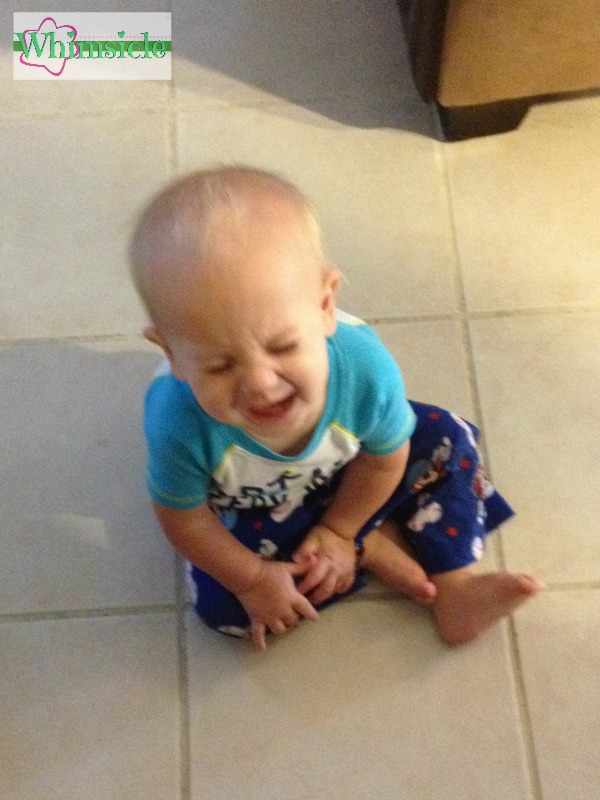 Will he?
Bloggers: Link up with your baby sleep stories below!
[inlinkz_linkup id=429081 mode=1]