Wonder how they make those popping boba beads at your local for-yo shop? Do your kids love them as much as mine do? Well, wonder no more. Not only is this an awesome science experiment to make your own boba, but it's a simple one, too!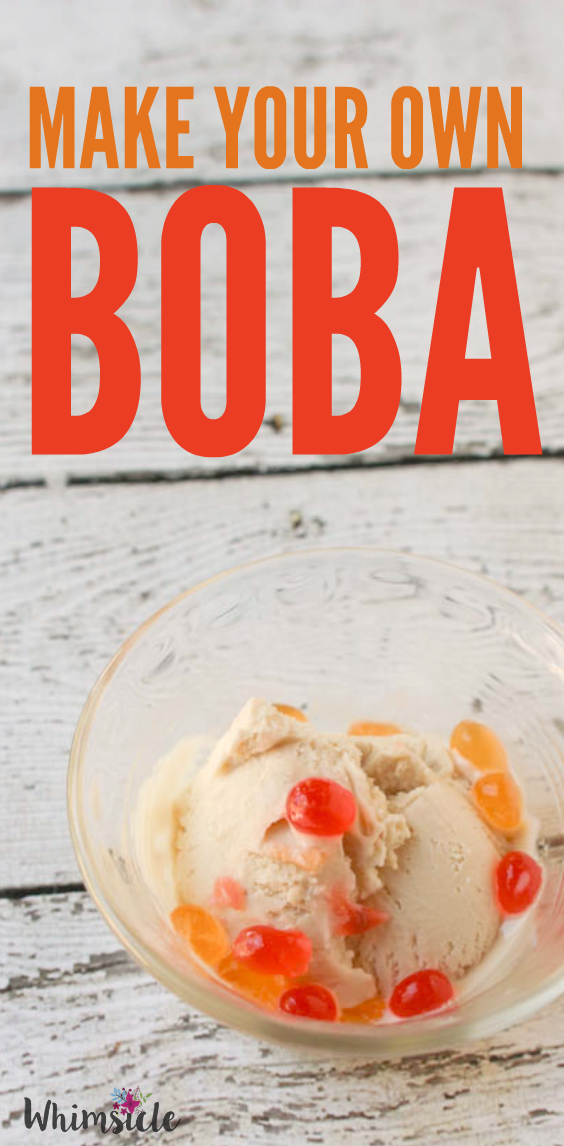 When I told my kids they would be making their own boba, my daughter replied, "You mean like the ones at the mall?"
Yes, exactly!
Except less chewy.
Ready to make your own boba?  Here's the supplies you'll need:
vegetable oil
gatorade
Bakol Jel Dessert (any flavor, although I used unflavored for this experiment)
slotted spoon
eye dropper
Popping Boba Prep
First, pour 2 cups of vegetable oil into a freezer safe container.  Freeze for at least 40 minutes.  Easy, yes?  Just need to make sure to do it ahead of time.
Ready to make Boba
Mix 1 cup gatorade with 1 1/4 tsp of Bakol jel Dessert powder.  Feel free to use different colors of gatorade so that you get a variety of popping boba flavors and hues.
Bring each gatorade mixture to a boil over medium heat.  Take off the stove to cool for at least 20 minutes.
Now, time for the fun part.
Take the vegetable oil out of the freezer.  Allow kids to fill eye droppers with the Gatorade mixture and drip into the oil.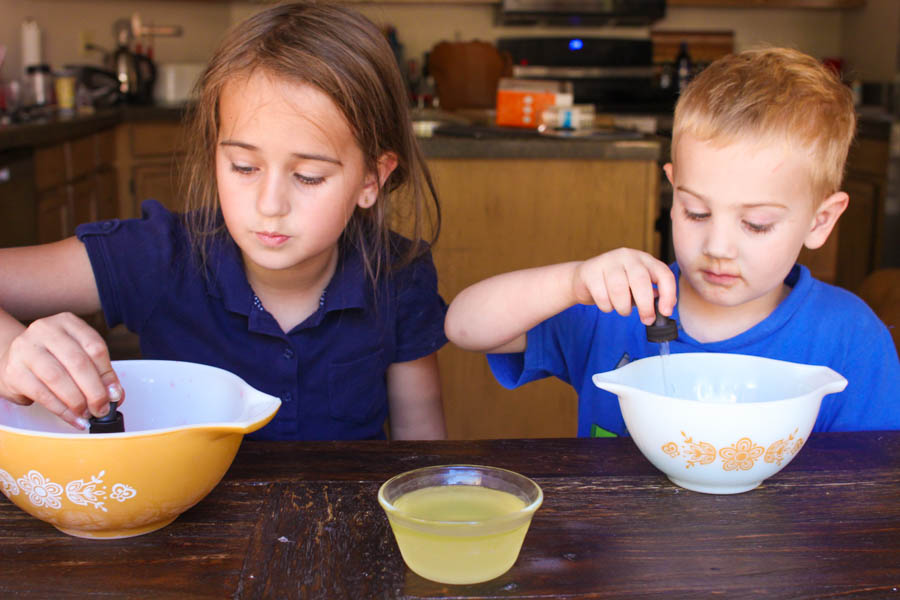 When the Gatorade, hits the oil, a small ball will immediately form and sink to the bottom.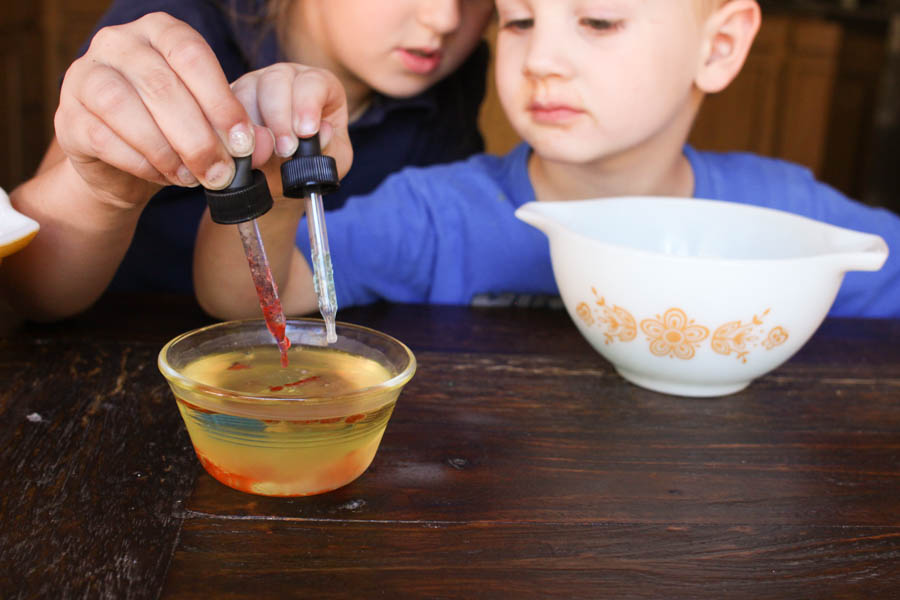 With a slotted spoon, transfer the beads to a bowl of cold water to rinse off the oil.  Pour into a mesh strainer to drain.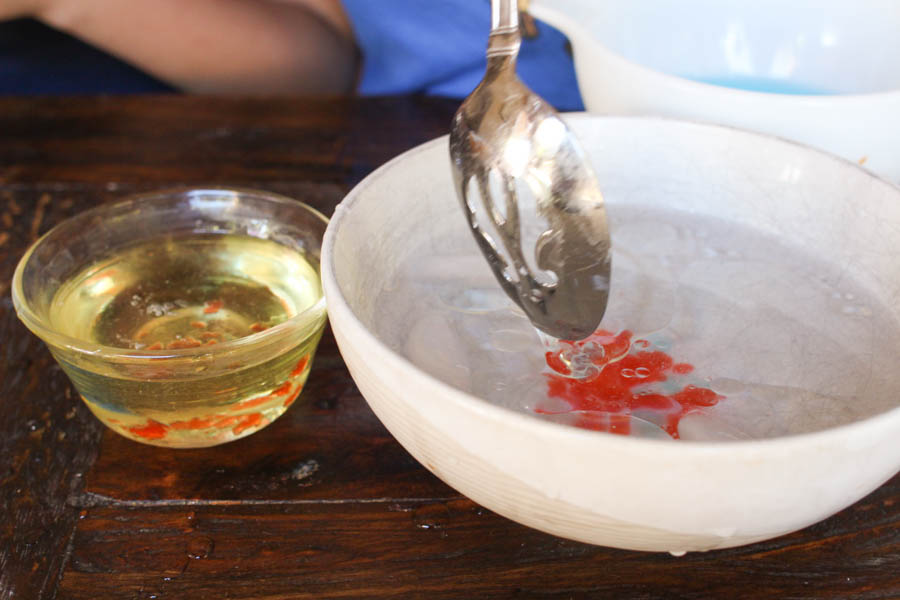 Top Ice Cream with Boba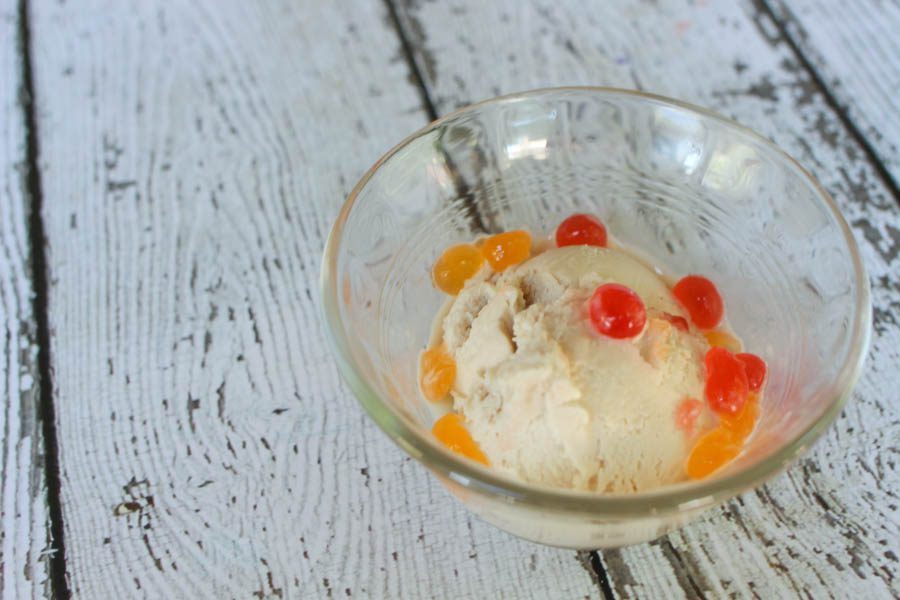 Pull out your favorite ice cream and top with the boba.  Delicious and amazing, right?
With just a few ingredients, and a little science know-how, you now have your very own boba. What are you going to put yours on?  Or do you prefer to just eat them straight?