Podcast Episode 183: How I Survived My Personal Disaster with Venus Morris Griffin
Oh my goodness, No Guilt Mom fam, there is so much to say about this week's episode of the podcast.
But I honestly don't think anything I could write will come close to what our guest Venus Morris Griffin has to say for herself. Venus, a single mom of seven, has overcome more than her share of devastating hardships.
You simply must listen in as she shares her story of her blink-of-an eye transition from blissful stay-at-home mom, to being thrust into the workforce with no experience and hundreds of thousands of dollars in debt, to then successfully supporting herself and her family.
She vulnerably opens up about growing up with a mother who was an addict and her journey of saving herself and her family from an abusive marriage. This episode is real, raw, powerful – and a must-hear.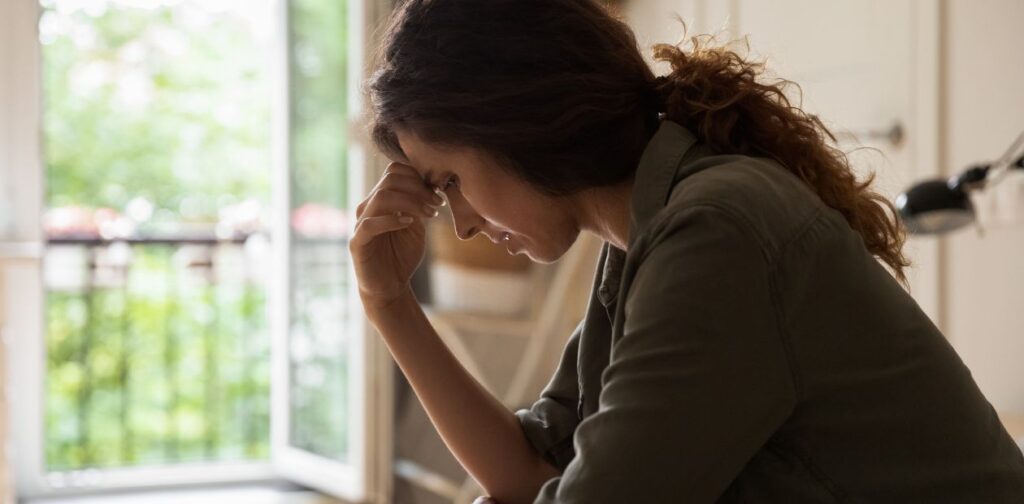 Key takeaways from this episode of the No Guilt Mom podcast:
"No matter what happens to you, no matter what you're going through, as long as you do your part, there's nothing you can't get through and thrive from."
"Sometimes quitting is not quitting, it is actually winning."
"In life you can either repeat the patterns you've been exposed to, or you can choose to try to find a better solution."
"Life is beautiful, but it's hard. Nobody has it all together. We're all trying to figure it out the best we can."
"The first thing to do to take care of our kids, is to take care of ourselves."
"You are not defined by what happens to you. You're defined by your core values."
Resources we shared in this episode:
Venus Morris Griffin – Venus is a single mother of seven, author, award-winning real estate agent, and national motivational speaker from Augusta, Georgia.
Humans of New York – Incredible true stories of humans in New York and beyond. Created by Brandon Stanton and audience-supported. Venus' story was featured in 13 posts in March 2022.
Balance VIP – Are you stressed out, feeling like you're doing it all on your own? Through personal coaching and accountability, you will break through your overwhelm and follow through with your goals to be the happy mom you were meant to be In this exclusive coaching program for women!

No Guilt Mom YouTube Channel – Check us out and subscribe to be notified every time we have new videos added for parents and kids!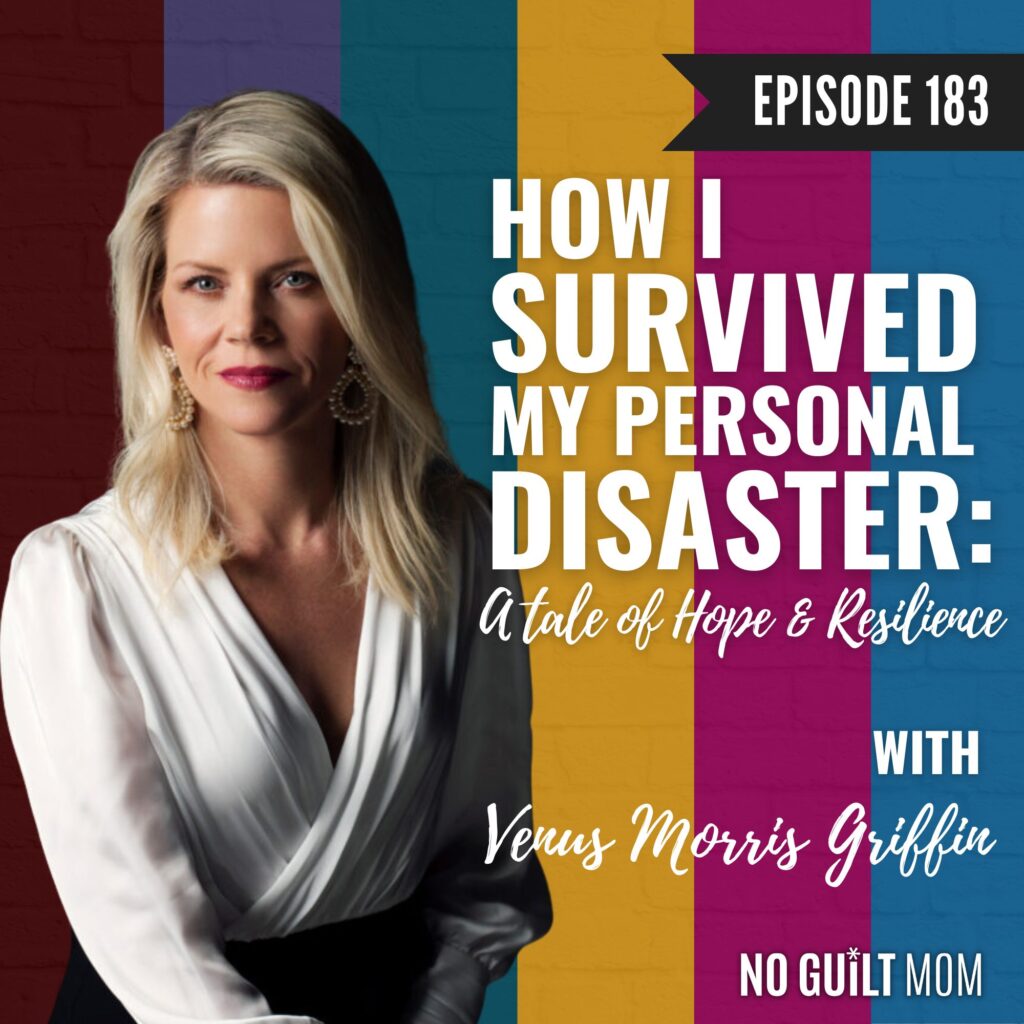 Don't forget to Rate & Review the podcast!
We'd love to hear your thoughts on the podcast! If you could take a moment to Rate & Review the No Guilt Mom Podcast on Apple here we'd be so grateful! Not sure how? We've got you covered! Check out this short video we made to show you how to leave a review.
Listen on Spotify? You can rate us there too!
Check out our latest podcast episodes:
Title:
Podcast Episode 183: How I Survived My Personal Disaster with Venus Morris Griffin
Mentions:
abusive relationship, Episode, mental health, personal disaster, positive mindset, strength, toxic relationship, Venus Morris Griffin
Last Updated:
October 3, 2023