Isn't it just so adorable when you tell your toddler not to do something and then they look you dead in the eye and do it anyway? No? More like infuriating? Sometimes you swear they do things just to push your buttons. And you're not alone with that notion.
Inspired by a recent coaching session with our Balance VIP community, this week's podcast episode is all about reacting calmly when your kids toe the line (or let's be real here, jump right over it). JoAnn and Brie share personal tales about some of their recent rough days, what to look for in yourself when you feel those buttons getting pushed, and how connection can be the cure.
Listen in to learn 5 very practical tips and insights on how to handle those all-too-frequent situations where it feels like your kids are intentionally pushing your buttons!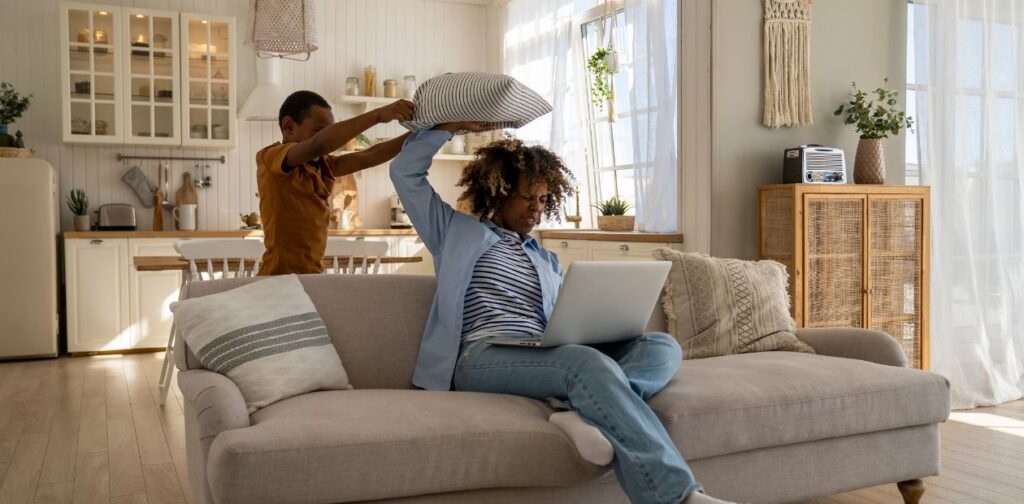 In this episode of the No Guilt Mom podcast, you'll learn:
The different motivations or needs behind your child's behavior, beyond trying to provoke you.  
How important self-awareness and taking a step back to assess your feelings about the situation are BEFORE reacting.
That you're not alone in this crazy journey and that you can get through it with humor and grace!
Resources we shared in this episode:
Balance VIP – Are you stressed out, feeling like you're doing it all on your own? Through personal coaching and accountability, you will break through your overwhelm and follow through with your goals to be the happy mom you were meant to be In this exclusive coaching program for women!
When Worry Works: How to Harness Your Parenting Stress and Guide Your Teen to Success by Dana Dorfman, PhD
Self-Compassion: The Proven Power of Being Kind to Yourself by Dr. Kristin Neff
No Guilt Mom YouTube Channel – Check us out and subscribe to be notified every time we have new videos added for parents and kids, as well as video footage from our podcast episodes!
Download the transcripts HERE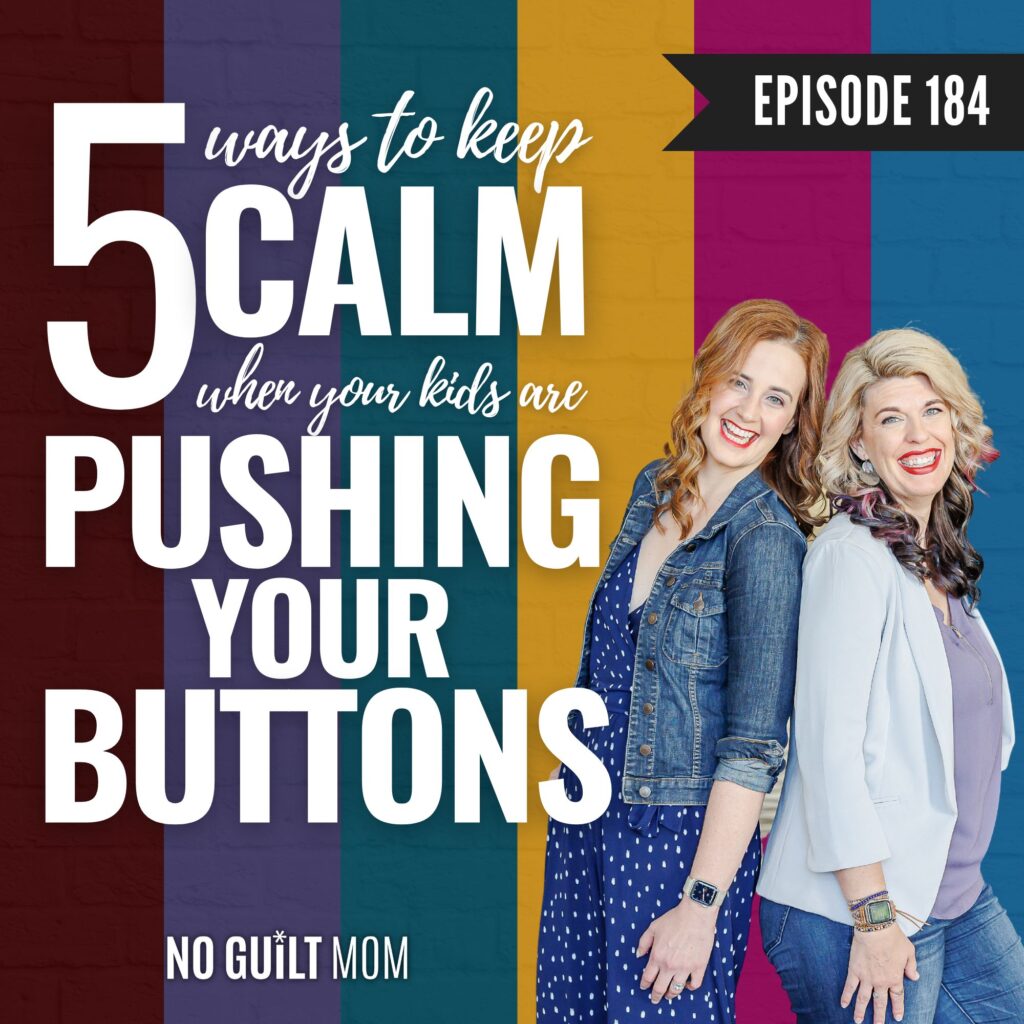 Don't forget to Rate & Review the podcast!
We'd love to hear your thoughts on the podcast! If you could take a moment to Rate & Review the No Guilt Mom Podcast on Apple here we'd be so grateful! Not sure how? We've got you covered! Check out this short video we made to show you how to leave a review.
Listen on Spotify? You can rate us there too!
Check out our latest podcast episodes:
Title:
Podcast 184: Five Ways to Keep Calm When Your Kids Are Pushing Your Buttons
Mentions:
emotional regulation, mental health, parenting tips, positive discipline, positive parenting
Keywords:
keep calm when kids push your buttons
Last Updated:
May 15, 2023