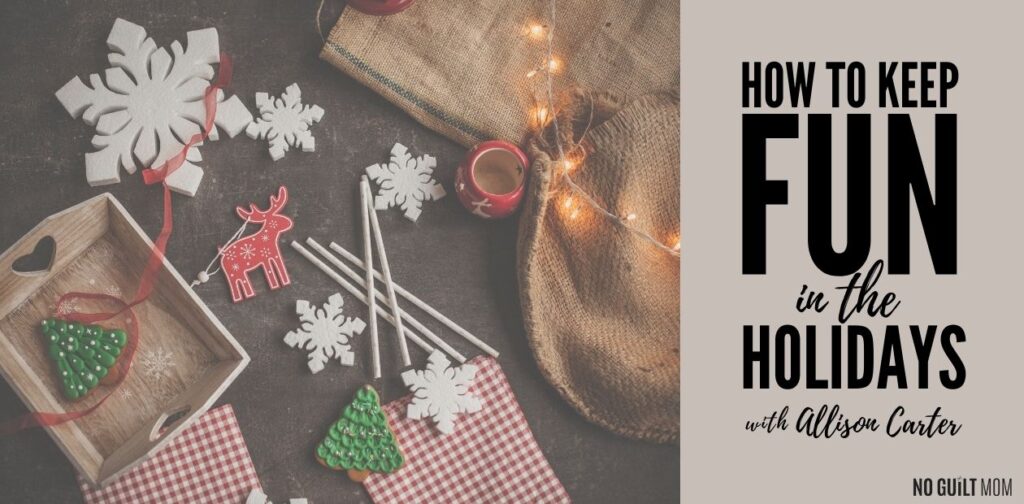 How will you be able to celebrate the holidays this year with so many things uncertain? Will the holidays still be fun and family-focused even if we can't go see our family or have our regular traditions?
Today we speak with Allison Carter, owner and celebration expert of Allison Carter Celebrates and podcast host of Memories in Moments. She helps make busy moms' lives easier and more fun with memory-making moments for celebrating holidays and special occasions. Her Holiday Memories in Moments: Unwrapped boxes- is the solution to a stressful holiday season for moms- a monthly subscription of crafts, activities, memory makers, traditions, and more all planned, prepped, and delivered to your door saving you insane amounts of time and energy! Rockstar mom- status without the work on your end.
Allison chats with us about how this year's limitations are causing many of us to stress out about the holidays and how to we can look to the past to "find the fun" this upcoming holiday season.
READ: Affordable, Practical Gifts That New Parents Will Actually Use
Resources We Shared:
Parenting In Place Masterclass
The best mom is a happy mom. To better take care of you, download our No Guilt Mom mindset here . These reminders will help you second guess less, and feel more confidence every day in your parenting.
Title:
How to Keep FUN in the Holidays
Mentions:
Allison Carter, Allison Carter Celebrates, Chanukah, Christmas ideas for kids, fund things to do in the holidays at home, Hanukkah, holiday activities for kids, How to Keep Fun in the holidays, Kwanzaa, Memories in Moments, Thanksgiving ideas for kids
Keywords:
Keep the Fun in the Holidays
Last Updated:
January 12, 2021