Podcast Episode 132: Changing the Game in Education with Jerry Kolber
We all know how important academics is in the classroom, but what about emotional needs in education?
A survey done in 2021 by Hobsons and Hanover Research, shows that 52% of students polled, said they are struggling to complete schoolwork, and 40% found it challenging to focus in their classes.
And why is that?
Well, it's very possible that the standards for teaching in the U.S. are a bit behind the times.
Over the past 20 years, we've learned so much about kids & their different emotional needs in education. And yet, for the most part, our educational system in the U.S. hasn't changed much in the past 200 years.
But through all the research in recent years, there seems to be one common conclusion:
One size doesn't fit all for education.
We need to adapt and diversify how we are teaching our kids in order to help them learn more and actually retain the information. And as a result, give them the best possible chance at success.
In this episode of the No Guilt Mom podcast, we talk with Jerry Kolber. He's the co-creator and narrator of the hit children's podcast WHO SMARTED?, Emmy-nominated co-creator and showrunner of Nat Geo's biggest hit series BRAIN GAMES, and Netflix's BRAINCHILD with Pharrell Williams.
We discuss how emotional and sensory needs need to be taken into account to help kids succeed better in the classroom. And Jerry shares how he is on a mission to help change the game in education.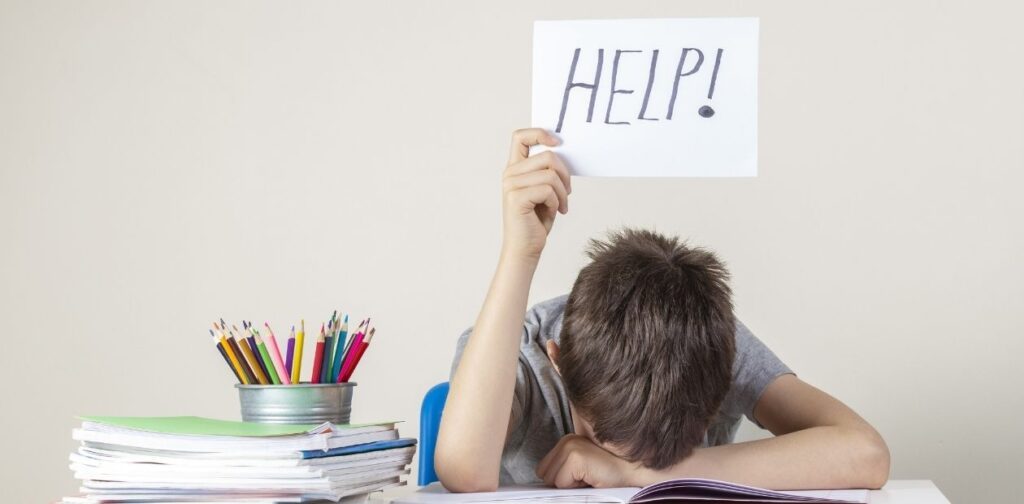 In this episode of the No Guilt Mom podcast you'll learn:
How educational shows such as Brain Games, Who Smarted and Brainchild started
How finding similarities in learning helps kids feel more accepted
How talking about emotions can help open up learning with kids and satisfy their emotional needs in education.
How we can change up our teaching methods to help kids learn
Here's a glance at this episode…
[11:52] Self-compassion theory
[16:15] How to find out which way your kid learns best
[19:15] How "Who Smarted" is being used in the classroom
[21.29] How the education system hasn't updated much over time
[24:00] Current research on how audio learning is helpful
Resources We Shared In This Episode:
Happy Parent Checklist – This FREE checklist gives you the step-by-step plan to delegate more to your family, feel less overwhelmed and connect in a positive way!
No Guilt Mom Kids Course Bundles – You wish your kids had more confidence & skills, but you can't find the time to do EVERYTHING? Our No Guilt Mom courses for kids teach time management, motivation, emotional intelligence, and getting along with siblings in a fun way that kids love! For a limited time, you can purchase a "bundle" of classes of your choosing!
Who Smarted podcast– An educational podcast for kids ages 6-12 years old
Brain Games – The Emmy® Award-nominated Brain Games features interactive games and experiments designed to mess with your mind and reveal the inner workings of your brain, exploring the science of perception, memory, attention, illusion, stress, morality, attraction, anger, and much more.
Brainchild– From germs and emotions to social media and more, it's the science of your world explained in a way that's refreshingly relatable. Shown on Netflix.
No Guilt Mom YouTube Channel Check us out and subscribe to be notified every time we have new videos added for parents and kids!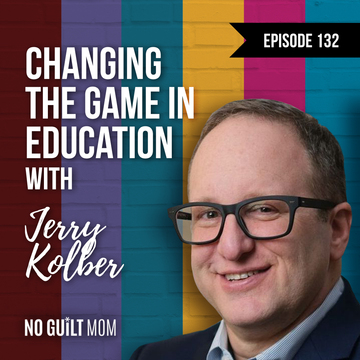 Don't forget to Rate & Review the podcast!
We'd love to hear your thoughts on the podcast! If you could take a moment to Rate & Review the No Guilt Mom Podcast on Apple here we'd be so grateful!
Check out our latest podcast episodes: