Affordable, Practical Gifts That New Parents Will Actually Use
Need some stress-free, affordable, but yet, practical gifts for new parents? This comprehensive list is your one-stop-shop!
Thank you to Kristin Louis from parentingwithkris.com for this guest post. Take it away, Kris!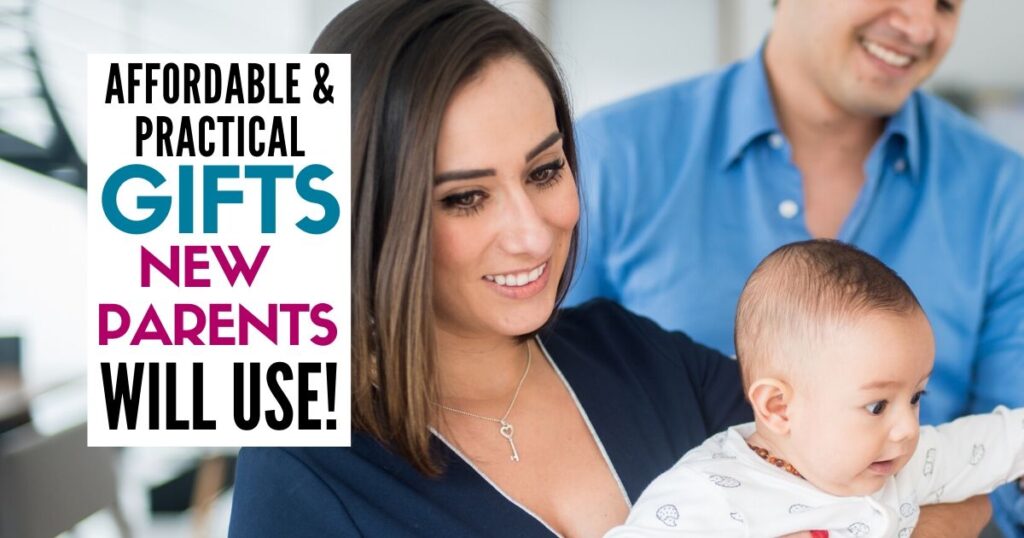 It's easy to become so busy shopping for holiday gifts that we forget the reason for the season: goodwill, generosity, and love.
A holiday gift guide can help you stop stressing over what to buy or how to afford the perfect gift for everyone on your list.
For instance, if you know anyone who's had a baby this year, you may not want to buy them yet another item for the baby. Practical gifts are your best bet for those parents who already have all the baby necessities.
No Guilt Mom Favorites
Creature Comforts
Keep Them Warm: Shop Macys to Find Cozy Pajamas or Slippers
Streaming Service Gift Guide: What to Give Beyond Netflix, Hulu, and Amazon

Best Meal Kits for New Parents
6 Top Food Boxes for the Holidays and Beyond
5 Self-Care Massage Tools Everybody Should Own
Around-the-House Helpers
The Best Robot Vacuums for Every Home and Budget
7 Smart Home Gifts that Even Renters Will Love
9 Reasons Why the Instant Pot is Perfect for Busy Moms
A Doorbell Camera So Don't Have to Get Up to Check the Door
Hire a Housekeeper to Help Keep Clutter Low and Sanity High
Partner-to-Partner Gifting
Constantly Walking with Baby? Splurge on a Smartwatch to Help Track Your Steps
Best Wine Subscription and Boxes for When It's Time to Wind Down
A French Terry Nursing and Sleep Bra to Keep Her Comfortable
A LeTote Subscription to Boost Their Wardrobe
The Best Weighted Blankets for People Who Are Always Cold
Other Gifts
The Best Things to Do for a New Mom
5 Reasons Why Aromatherapy is a New Mom's Best Friend
30 Unique Gifts for Dog Owners
The 13 Best Sleep Gadgets to Help You Fall Asleep Faster
17 Stress Relief Christmas Gifts for Mom
Although it can be stressful finding an affordable gift that you think your loved one will actually use, try to remember one crucial fact:
The holidays are less about presents than they are about presence.
The new parents in your life — and anyone else on your gift list for that matter — will surely appreciate spending time with you this year. Enjoy the moments together and show them you care.
Beyond that, any gifts you give will be frosting on the gingerbread cake.