As parents, we often teach our kids about manners,
being nice to others,
and what it means to be a good friend.
But how much time do we spend teaching our kids how to talk to other kids with disabilities?
And that it's okay to be friends with someone- no matter who they are?
Or what disabilities others might have?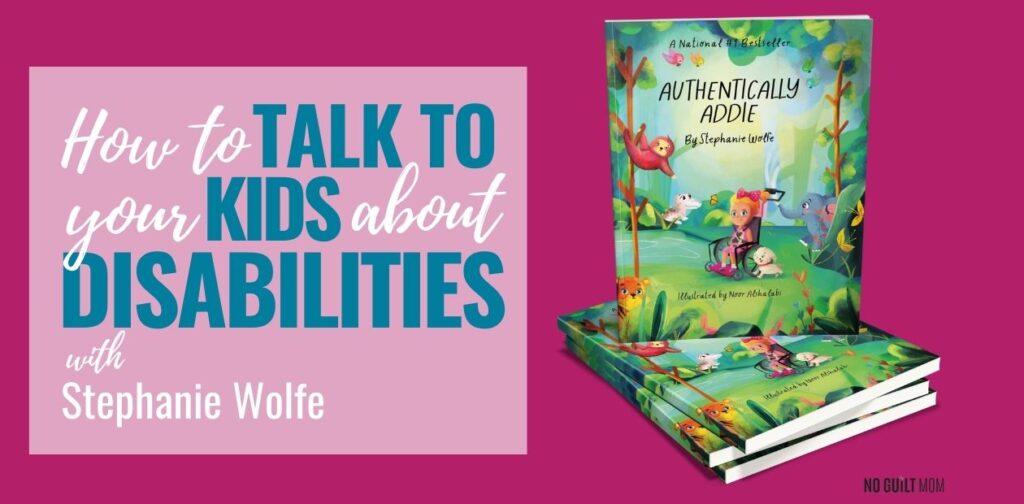 Today we are joined by Stephanie Wolfe, author of Authentically Addie, lifestyle blogger and social media content creator of The Vintage Modern Wife. Stephanie focuses every day on sharing her family's life with others in an attempt to normalize conversations about disabilities and assure readers of the limitless possibilities and positive potential in life, regardless of circumstances.
She shares with us her thoughts on how we can teach our kids to react to seeing someone with a disability, how we can approach it with our kids and how to normalize the conversation around disability.
Resources We Shared:
Stephanie's diversified social media suggestions:
https://www.instagram.com/wheel.life.in.the.wheel.world/
https://www.instagram.com/bumpandhustle/
https://www.instagram.com/lovingmydots/
https://www.instagram.com/wheelchair_rapunzel/
Download the Transcripts HERE
The best mom is a happy mom. To better take care of you, download our No Guilt Mom mindset here . These reminders will help you second guess less, and feel more confidence every day in your parenting.