Wonder Park Review: 3 Reasons You'll Want to See this Movie with your Kids
Kid movies – that also entertain you as a parent – are almost impossible to find.

There are times when all I want to do on a Saturday afternoon is sit in a dark movie theater with my kids happily by my side.

[mv_video key="qbubsqsiibgvc2wdyem8″ volume="70″ sticky="true" ratio=""]
But usually, that experience starts well and then 30-minutes in, my five-year-old son tells me he's bored.

Or, I start mapping the plot points in the movie calculating when it will be over.

(Yes I think, here's the rising action and this is the climax. We have 15-minutes until closing credits)

But, Wonder Park from Paramount Animation and Nickelodeon movies is a film that we all enjoyed. I highly recommend it.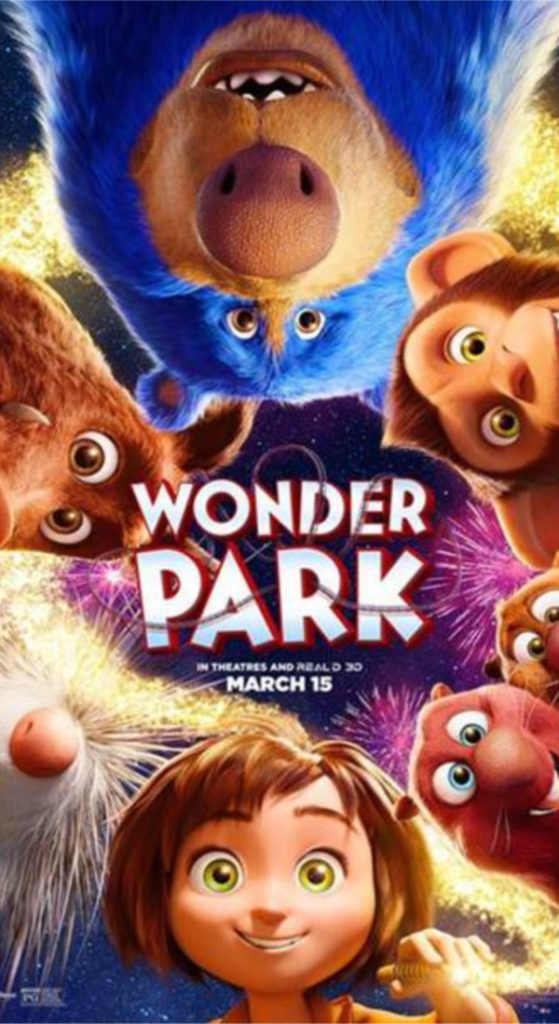 I was a little scared to see it…
Why? Because in the trailer, I saw that the main character, June (played by Brianna Denski) created this wonderous, imaginative fantasy amusement park with her mom (played by Jennifer Garner).

Then we learned that June loses her creativity and can't seem to regain it until she finds that Wonder Park truly exists.

My immediate thought was, "Well darn, they're going to kill the mom."

I didn't want to weep through an entire movie or go through that trauma.

But, thankfully, her mom doesn't die. (This isn't a spoiler. You find this out in the first 10 minutes)

Phew…

However, the family does struggle and what follows is a terrific story of how grief affects June and how she overcomes it.

Here's why you should see Wonder Park with your kids.
Watch a strong female character obsessed with making and math
At her core, June is a maker. She's a problem solver and creator.

Building her amusement park occupies all her waking moments. She's constantly trying to figure out how things will work and how to put them together.

She's a risk taker, too. The girl creates her own roller coaster in her backyard!

Plus, can we talk about the math camp songs?

Yes, math camp.

My family hasn't stopped singing it since we saw the movie:

"Oh my, here comes Pi.
3.14..15.
So glad that we know
The famous ratio"

It goes one but we're going to need to watch Wonder Park again since that's all we can remember.

Maybe, you can listen when you watch the film and fill me in the comments section of this post.

Watch a family surviving and thriving through grief
I repeat… the mom does not die.

But the family does struggle through her illness.

Seeing that represented on screen is important. Not only does it create empathy in kids for friends who may have a similar situation in their family but it the sadness is also represented very raw and beautifully.

There is a scene at the end, where June realizes the sadness will still be there as a reminder but it won't be all-consuming.

So yes, you will cry during this movie. But it's a good cry.
Your Kids WILL have the sudden urge to create something
Here in Phoenix, I hosted a screening at a local theater of the film and invited members of our No Guilt Mom community.

We took green screen pictures,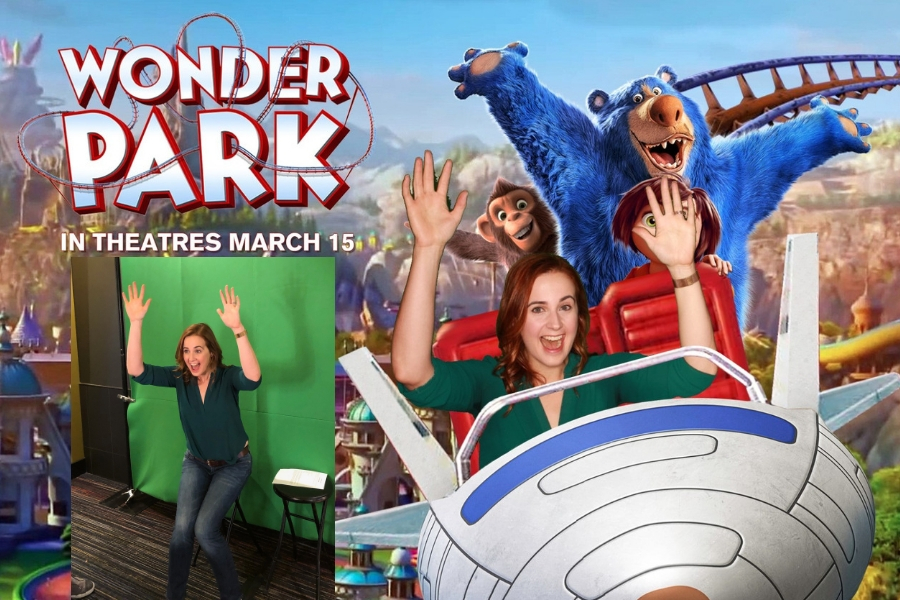 Got our faces painted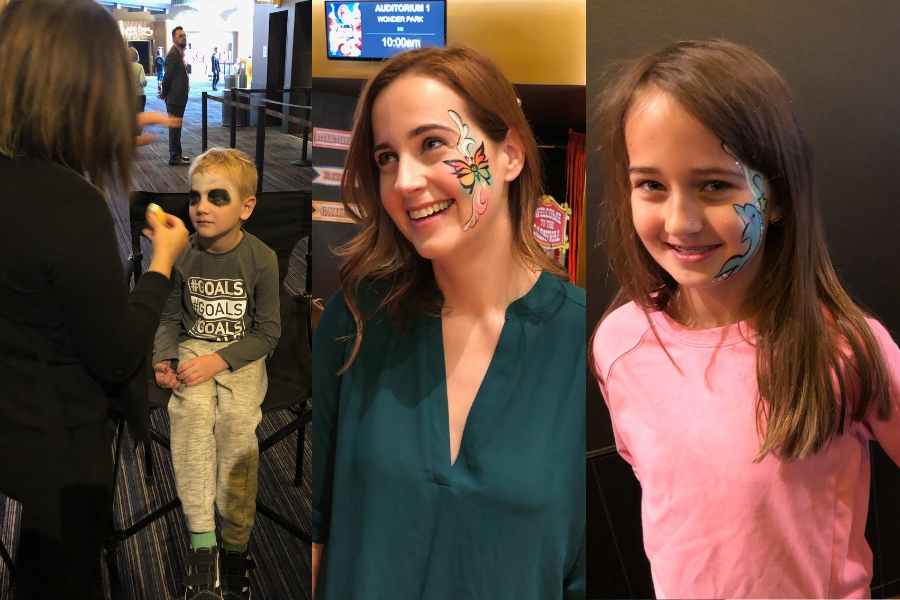 And saw the movie a week before it was released.

What I didn't expect was what would happen after.

My 10-year-old daughter immediately wanted to build her own amusement park.

She built a carousel out of cupcake wrappers and colored sprinkles.

Then, she created a roller coaster car out of a box of paper towels.

Her plan, I found out, was to push herself and her brother down the stairs.

Thankfully my son wasn't strong enough to push and then he was too scared to sit in the box while she pushed him.

(good instinct kid)

But she wasn't alone in her sudden creative urge. Friends who brought their kids to see the film also posted about their child coming home and immediately wanting to build something.

Wonder Park will ignite that spark of creativity in your kid. Get ready! It's pretty amazing.

While you're waiting to see Wonder Park…
Give your child a coloring page of the cast or my son really liked THIS ONE of Boomer.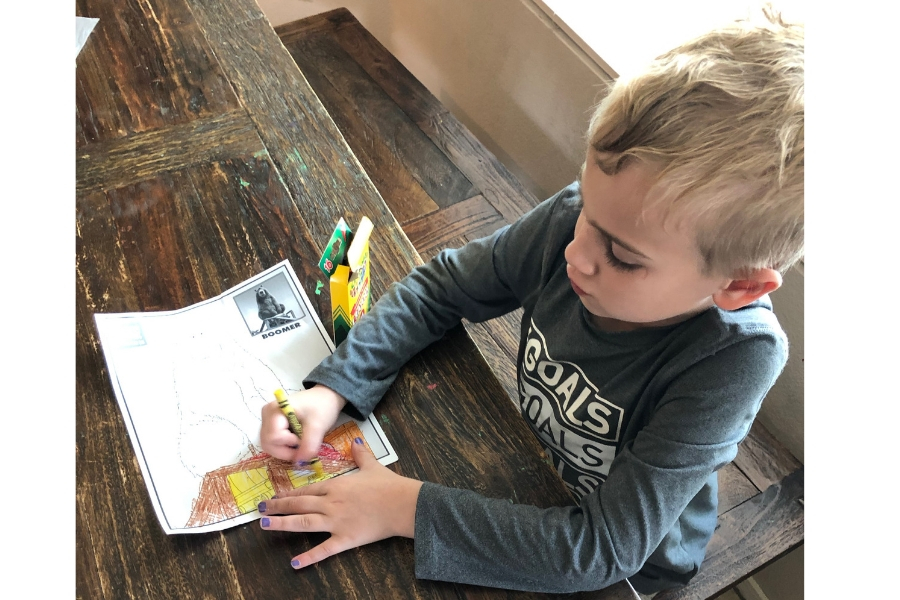 Or a fun Spot the Difference activity.

Trust me, go see it when it comes out in theaters on Friday, March 15th! Then, let me know what you think of it in the comments below.